Where is Barkha Dutt? Why is she silent on Chidambaram's insinuations against NDTV?
The channel has clarified that it was purely an editorial decision and not done at anyone's behest. If Dutt disagrees with that decision, she should make it clear.
As a journalist, fearlessness has always been Barkha Dutt's defining trait, be it stepping inside an army bunker during a 'live' situation or courting controversies. "Barkha Rani JamKe Barasti Hai", says her Twitter bio and true to the words, Dutt never backs away from a fight. She is known to rain down heavily on her detractors.
Much like her reportage which either generates fulsome praise or angry remonstration but never goes unnoticed, Dutt is a polarizing figure in Indian journalism. She inspires, provokes but even her staunchest critic would admit that she doesn't lack in spunk. Her open letters to author Chetan Bhagat, fellow scribe Arnab Goswami, Union Minister Smriti Irani or Prime Minister Narendra Modi are ample testimony.
Her continued silence on the P Chidambaram interview, therefore, sticks out like a sore thumb. For a 'free-spirited' journalist, Dutt's resolute calm on a raging debate that covers important issues such as media independence and freedom of speech is troubling, disheartening and sends all the wrong signals.
So far, Dutt has stonewalled all uncomfortable questions on the Chidambaram interview — which was taken off air on 6 October — by resolutely redirecting all queries to the channel's editorial director Sonia Singh.
@Kewrious please read timeline of editorial director @soniandtv that explains the networks decision .

— barkha dutt (@BDUTT) October 8, 2016
@matheen619 the questions have been addressed by editor @soniandtv

— barkha dutt (@BDUTT) October 11, 2016
It seems Dutt feels differently from the channel's decision. A tweet posted on 6 October promoting her interview with the former Union minister still adorns her timeline.
"Did PM mean Manohar Parrikar when he said No Chest Thumping on Strikes?" Chidambaram targets Defence Minister https://t.co/kOcY9LkEQC

— barkha dutt (@BDUTT) October 6, 2016
So what forced one of India's most outspoken senior journalists to take recourse to diplomatic and bureaucratic legalese? What stopped her from speaking her mind? Is she under some sort of pressure not to react?
These questions must be asked because NDTV co-founder Radhika Roy's response to The Wire's queries on the channel's new editorial policies included, among other things, this statement: "We do not believe that we are obliged to carry every shred of drivel that has now come to pass as public discourse. I'd also like to stress that this is part of our normal editorial policy not to provide a platform to outrageous and wild accusations that thrive only on publicity."
Does this imply that NDTV consulting editor's interview with the former Union home minister — since it was yanked off air — also fall in the category of "drivel"? Chidamabaram has raised this question himself through a Randeep Surjewala tweet that accused the Narendra Modi government of "fascism" and launching a media clampdown.
A fascist Modi Govt throttles NDTV from showing the truth. Dictatorship can't suppress, strangle reality. Media must standup & be counted. pic.twitter.com/tP2en6h7gr

— Randeep S Surjewala (@rssurjewala) October 8, 2016
In a subsequent interview to The Indian Express, Chidambaram indicated that he learnt about the dropped interview when "the person who interviewed me (Barkha Dutt) sent me a message saying that despite her wish the interview had been scrapped."
This is the clearest evidence yet (and we have no reason not to believe the senior Congress leader's words) that Dutt is unhappy about the channel's decision. If that is so, her silence on this sensitive topic not only goes against the values she professes to stand for but also conflates the debate around editorial policies, media freedom and national interest.
Chidambaram has since raised the pitch, indicating to the newspaper that NDTV may have been under some sort of pressure to act in the way it did. He even raised a "fundamental question" on why media is "falling like nine pins to unjustified demands."
The channel has clarified that it was purely an editorial decision and not done at anyone's behest. If Dutt disagrees with that decision, she should make it clear.
As Rahul Pandita argues in Firstpost: "While the guild has chosen to speak for a newspaper (Kashmir Reader), we haven't heard anything about the curious case of NDTV, especially when the guild's website lists Barkha Dutt herself as one of the executive committee members (at least in 2014-15). What are we supposed to make of this silence? What is the criteria for intervention, or non-intervention, for that matter?
This issue is no longer limited to Dutt's personal sphere because it involves critical questions on media independence, a topic that has been close to her heart and her channel's. It's important not to confine it to that space.
India
Chaudhary was the first politician to have met the family of a slain farmer in a village in Lakhimpur on 4 October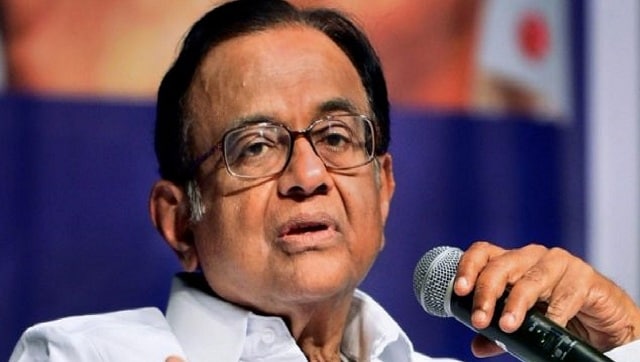 India
In a statement, Chidambaram said, the facts and circumstances concerning Gandhi's detention in Sitapur "conclusively establish that there is no rule of law in UP".
India
At a time when the Supreme Court has said that there's a 'new trend' of snake bite murders, a case of a man killing his wife with a cobra is hogging the limelight in Kerala