What was he smoking? Bengaluru labourer-turned-drug peddler files I-T returns of Rs 40 lakh, arrested
A Bengaluru-based labourer-turned-drug peddler paved way for his arrest after he declared an annual income of Rs 40 lakh.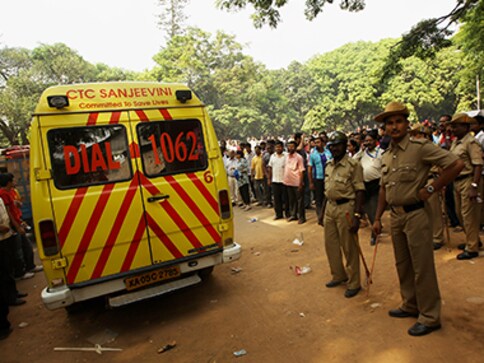 A Bengaluru-based labourer-turned-drug peddler was nabbed after he filed his tax returns and declared Rs 40 lakh as his annual income, according to several media reports.
Hailing from Pushpapura village in Chamrajnagar district, 34-year-old Rachappa Ranga was arrested, along with his associate Srinivas (47), after Koramangala police seized 26 kilograms of ganja and Rs 5 lakh in cash, The Times of India reported. His supplier Sashu escaped the police net at a hotel on 20 January.
Bangalore Mirror reported that Ranga, who came under the scanner after he filed his income tax in 2015-2016, was summoned by income tax officials. However, he managed to get a Class I civil contractor licence and submitted it to the tax officials, who then asked police to investigate. the newspaper reported.
The police discovered that Ranga worked as a labourer when he first arrived in Bengaluru. He got into drug peddling after he was asked to smuggle ganja from his village. The Times of India quoted sources as saying that Ranga sold at least 30 kilograms of ganja every month. He sold the drug at Rs 35,000 per kilogram.
Before he filed his income tax, Ranga rented a villa at Kanakapura Road, bought a car and property in his native village, Financial Express reported. Following his arrest, he also told the cops that he was paying Rs 40,000 as rent, according to the report.
Deccan Herald quoted a senior police officer as saying that the two arrested men rented a house in Chandapura to store marijuana and hired unemployed youth to peddle drugs. Their clients were mainly college students and software engineers.
India
The prime minister inaugurated and laid the foundation stone of multiple rail and road infrastructure, and educational and research projects in the city on Monday
India
Prime Minister Narendra Modi inaugurated the Centre for Brain Research that has been set up at the Indian Institute of Science (IISc) campus. The foundation stone of CBR was laid by the prime minister himself
India
The inscription was found on a land owned by Sanjeeva Prabhu and is inscribed in Kana stone. The inscription which is 5 feet tall and 2.5 feet wide has 38 lines in Kannada