What makes Modi unique? His ability at pragmatic compromise and efficient messaging
Modi is the only Prime Minister to have a very long stint as chief minister, which endows him with a unique understanding of Centre-state relations.
In India's federal structure, the union government is like a gas-filled balloon that floats all around the country with not an inch of land of its own. This is a metaphor which Prime Minister Narendra Modi would appreciate as he completes the second year of his five-year term in government.
His angst with those trying to take the gas out of the balloon was evident when he recently addressed a group of retiring Rajya Sabha members. "You have stopped benefits to states by not passing the bills related to GST and afforestation," he said in his speech. Interacting with these MPs, he mentioned that states would have benefitted during this monsoon had nearly Rs 42,000 crore meant for afforestation been cleared.
But that was not to be. Yet he is sure that all these bills would be passed in due course. It is his enormous confidence in the future that rattles his fiercest rivals. From where does he derive such confidence? Is he not a braggart? His critics ask and invent answers that suit them.
Modi defies all strait-jacketed description of his personality for many reasons. Let us examine the most prominent among them:
Long experience as chief minister
Modi is the only Prime Minister to have had a very long stint as chief minister. While Morarji Desai, Charan Singh and VP Singh were at the helm of their respective states, none had a long stint. Also, Modi headed a state acknowledged as an economic powerhouse. His seamless graduation as Prime Minister endows him with a unique understanding of Centre-state relations. Significantly, all chief ministers who became prime ministers never faced a hostile Centre during their stints in states. In sharp contrast, Modi consistently faced a hostile union government for a decade (2004-2014).
The dynamic of Centre-state relations and its inherent vulnerability is well understood by him. In many states where regional satraps are against Modi, he is cautious enough not take the battle to a bitter end. However, his own follies showed up when he worked against Congress regimes in Uttarakhand and Arunachal Pradesh. Though he succeeded in Arunachal Pradesh, in Uttarakhand he found himself on the wrong side of public opinion and the legally established position and withdrew tactically. That makes one thing clear - he would make mistakes but correct himself in the face of people's opinion.
The story of the union government's obduracy over the Land Acquisition Bill and its "perceived capitulation" bears testimony to his capacity to change position. Insiders in the government maintain that the bill was agreed upon in a meeting of state chief ministers with Nitin Gadkari, who was the in-charge of rural development as well. Chief ministers from Kerala and Maharashtra asked for a change in the land acquisition process to fuel growth.
However, Modi soon realised that he was led up the garden path when the Opposition started resisting it. That the mistake caused the BJP to lose Delhi elections was signal enough for the Prime Minister to change tack and reorient his policies towards the rural and agriculture sectors. Apparently, Modi's reservoir of deep understanding of Centre-state equations is one of the major attributes that is largely ignored in the analysis of his politics.
Widely travelled in India
Within the Sangh Parivar and the BJP, Modi is regarded as the only leader, perhaps next to LK Advani, to have travelled the length and breadth of the country, having spent days in nearly 450 district headquarters. As a pracharak-turned-politician, he travelled extensively and interacted with workers at block level. He still retains most of those contacts and often interacts with those workers on a regular basis. Like feisty regional leaders Nitish Kumar, Lalu Prasad, Mamata Banerjee and Arvind Kejriwal, Modi is mostly rooted to the ground. Over the years, he has evolved his own feed-back system that runs parallel to the party's organisational structure.
Understanding of the power of messaging
As he completes two years in office, there are enough indications that messaging plays an important role in his own understanding of India. This strategy is not dissimilar to what he successfully employed in Gujarat. For instance, he has turned the completion of two years almost into a festival across India. Having gained experience in such festivities in Gujarat, Modi has started experimenting with it at the national level.
Such an exercise is apparently meant to mobilise and oil the party's organisational machinery in a big way and infuse confidence in workers. Though Modi himself makes speeches, tweets and holds interaction almost every day, the mobilisation of the party's organisation is aimed at dispelling scepticism among the party's cadres about the government's performance. In strategic parlance, it is like psy-ops where you not only checkmate the adversary but also consolidate your position by drumming up your prowess.
There is no doubt that it requires a lot of hot air to keep the balloon of the union government afloat across the country and run the business of governance efficiently. Given his long experience as an administrator and powerful politician, he understands the relevance of hot air and ground reality better than most.
India
The Centre will take over from states, which were supposed to be carrying out about 25 percent of the country's vaccination work, and continue with its ongoing inoculation efforts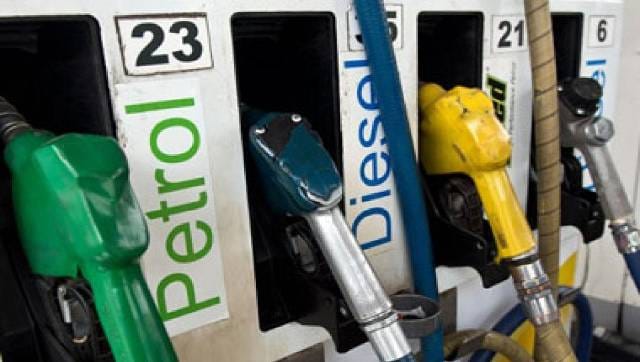 India
Ethanol is a biofuel, that is, a fuel produced by processing organic matter. The auto fuels we commonly use are mainly derived from the slow geological process of fossilisation, which is why they are also known as fossil fuels
India
Ex-NSA Shivshankar Menon, former Prasar Bharati CEO Jawhar Sircar, ex-foreign secretary Sujatha Singh and former CIC Wajahat Habibullah were among the signatories