What ails India's courts: Crumbling buildings, poor infrastructure cripple daily functioning
A survey of infrastructure in 12 district courts in New Delhi and NCR showed several basic facilities missing right from washrooms, and guide maps, to ramps for the physically challenged, highlighting the need for a deeper conversation on how the Indian courts are built and maintained
Conversations surrounding access to justice often focus on political, social, and economic means, but rarely seek to understand the question of physical access and comfort. Physical infrastructure, unfortunately, remains a relatively under-analysed domain in the Indian judiciary. Moreover, conventional discussions tend to limit themselves to simple and quantitative questions of how many courts and residential complexes exist for judges.
On a preliminary level, the base numbers themselves are quite uninspiring. As of 2015, the Department of Justice recorded 16,513 courtrooms for a working strength of 16,070 judicial officers. In 2016, the Centre for Research and Planning at the Supreme Court recorded worsening figures: a sanctioned strength of 20,558 judicial officers now only had 15,540 court halls and a shortfall of 8,538 residential units. Discrepancies in official data notwithstanding, one thing remains clear: solving the problem of vacancies in the judiciary needs to go hand-in-hand with improving judicial infrastructure, for what is a newly appointed judge to do without a courtroom to discharge her functions?
That said, a quantitative study does not account for the nature and quality of this infrastructure and how it might impact the behaviour of different actors. For instance, could a better-designed court complex enhance efficiency? Could it positively impact behaviour? Could it ease navigation for persons with disabilities? With relatively increasing attention being paid to this domain, it is crucial to explore these questions in order to construct model court complexes that can improve the dispensation of justice.
In 2012, a subcommittee of the National Court Management Systems (NCMS), headed by Justice Badar Durrez Ahmed, released a comprehensive report on Infrastructure and Budgeting. It made a case for how better infrastructure planning could improve litigant feedback, public trust, and court efficiency, offering parameters for a modern-day court. However, upon adapting these standards into a litigant-oriented questionnaire, a survey of subordinate courts in Delhi and NCR yielded some startling results.
In order to gauge the physical accessibility of courts, we asked ourselves three fundamental questions:
I. Can we locate where in the court complex we are supposed to go?
II. Upon locating it, can we physically access this location?
III. Upon reaching the location, are we comfortable?
With a special focus on vulnerable groups, such as persons with disabilities, visual impairment, and illiteracy, etc, we surveyed the physical infrastructure of Delhi's six-court complexes and six more in districts of Haryana, Uttar Pradesh, and Rajasthan, which fell within NCR.
Only one of the 12 court complexes surveyed had a guide map upon entry. This means virtually every litigant, particularly those entering for the first time, would be left asking people for directions at every juncture. One would imagine that signage outside buildings/rooms might help first-time litigants, but those were few and far between. Therefore, the first question, in most cases, is answered in the negative.
With respect to physical access, only seven of the 12 court complexes boast of a ramp at the entry point. Even fewer have ramps at the entry point to the canteen or the litigants' waiting area (four and three court complexes, respectively). The number of courts with a tactile pavement to aid the visually impaired stood at zero. The level of disregard can often be painfully ironic: in one instance, using the ramp would require a disabled individual to seek assistance, as the ramp's path was blocked by a chain.
A huge component of being involved in a legal dispute is waiting. This extends to the court complex as well, as processes take time. It is precisely for this reason that the NCMS report highlights that litigants' waiting areas should be well-lit, clean, ventilated (preferably air-conditioned), and equipped with usable washrooms, drinking water, electronic case display systems etc.
Ensuring a calm and comfortable environment for any litigant is the first step towards helping them see justice be done, as court spaces by nature are tense atmospheres. While admittedly, this could be a tall order for several courts in remote parts of the country, it was startling to see fewer courts in the capital do better.
Only two of the 12 courts surveyed boasted air-conditioning. Three did not have washroom facilities near the courtrooms, while one did not have a designated washroom for women. The numbers, however, only tell half of the truth as most courtrooms which have washrooms didn't have clean or usable ones, particularly for women.
These observations add certainty to the commonly held notions about public spaces in India. Moreover, there is clear evidence to support the notion of facilities worsening as one moves further away from major city centres. For instance, the two NCR districts furthest from Central Delhi fared worst on most parameters. This is a crucial fact to bear in mind for the judiciary and governments while allocating funds since not all courts have the same requirements.
The point of such observations is not to chastise judicial officers for faltering. With mounting cases and hours spent on administrative duties alongside judicial duties, it would be unfair to expect judges to handle the role of architects and design spaces. But with growing realisations of the link between infrastructure and justice (such as child-friendly courts under the Protection of Children from Sexual Offences Act or provisions for vulnerable witnesses), the belief that problems with the judiciary are structural, only in the figurative sense and not the literal, seems tenuous at best. This means we need the judiciary to engage with experts and develop better standards reflecting the judiciary's purpose in its infrastructure. We need to have a deeper conversation about how our judicial institutions are built and maintained.
The authors are Vidhi-Tata Trusts Fellows with the Justice, Access and Lowering Delays in India ('JALDI') Project at the Vidhi Centre for Legal Policy. Their report on Status of Physical Infrastructure in Lower Judiciary can be accessed here.
World
After 40 days in voluntary isolation, 15 people participating in a scientific experiment have emerged from a vast cave in southwestern France. Eight men and seven women lived in the dark, damp depths of the Lombrives cave in the Pyrenees to help researchers understand how people adapt to drastic changes in living conditions and environments. They had no clocks, no sunlight and no contact with the world above.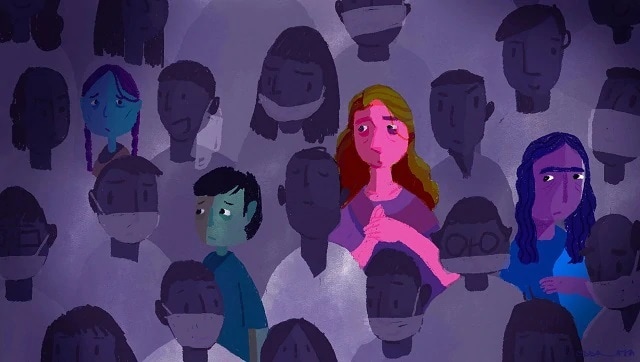 Lifestyle
This account is part of Firstpost's Oral History Project of the COVID-19 Crisis in India. The Oral History Project aims to be an ongoing compendium of individual experiences of the pandemic, with a focus on one significant day in our respondents' lives during this time.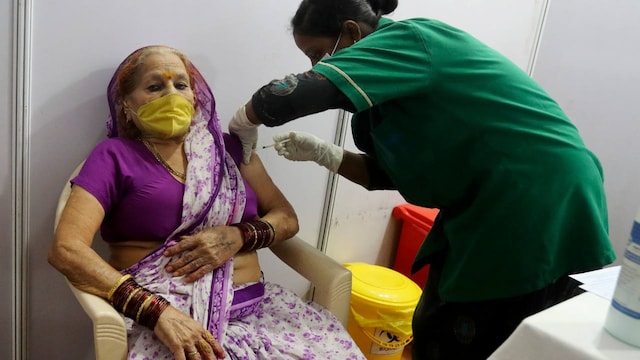 India
India's courts have meanwhile become increasingly vocal critics of the Modi government's handling of the crisis.