West Bengal's climate change conundrum Part V: Erratic seasons exacerbating physiological, psychosomatic problems in human beings
Dr Dhires Kumar Chowdhury describes the severe — some chronic —impacts in the wake of Cyclone Aila in 2009 and the increasing physiological and psychosomatic problems resulting from erratic changes in seasons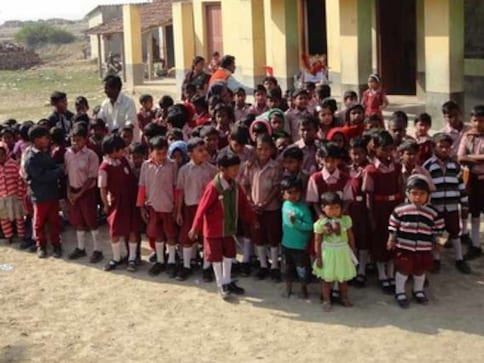 One the most important aspects of climate change is its impact on health

Dr Dhires Kumar Chowdhury discusses various facets of the impacts of climate change and the vulnerability of the elderly

Dr Chowdhury sounds an urgent warning about the lack of awareness
Editor's Note: Kolkata and the Sundarbans face a deadly melange of climate change impacts: intensifying heat waves and rainfall extremes, an exceptionally rapid rise in sea levels and intensifying cyclones. Chirag Dhara, a climate physicist, visited Kolkata and the Sundarbans in November 2018. He interviewed a wide cross-section of people – college students and professionals, taxi drivers and street dwellers – on their experience of changes in their city's climate.
He also spoke to experts and activists working in health, science and environment. This five-part series integrates public perception with expert opinion. It contextualizes local climate trends within country-wide and global trends, using photographs, videos, satellite imagery, infographics, concept schematics and the latest developments in climate research. Important scientific concepts have been simplified to better explain the causes and consequences of these changes. This is fifth and final part of the series.
Read all the stories in the series here
Thousands died during the intense 2015 heat waves in India and Pakistan.
In 2017, onion prices doubled in a fortnight, and tomato prices quadrupled in a month due to uneven rainfall. High food prices reduce nutritional intake, especially among the poor and the marginalised.
Saline water intrusion due to sea-level rise into coastal aquifers around Kalpakkam in Tamil Nadu is rendering ground water increasingly unfit for consumption.
Cyclone Aila's storm surge rendered fertile soils saline making farming difficult or impossible for years in parts of the Sundarbans, destroying livelihoods and threatening food security.
One of the least discussed, yet most important, aspects of climate change is its impact on human health evidenced by the fact that every topic covered in the previous four articles in this series is associated with severe health impacts.
Dr Dhires Kumar Chowdhury, a geriatrician and founder member of the socio-cultural organization Banchbo, has worked in community medicine in Kolkata and the Sundarbans for over two decades. In a freewheeling discussion, he describes the severe — some chronic —impacts in the wake of Cyclone Aila in 2009 and the increasing physiological and psychosomatic problems resulting from erratic changes in seasons, among many other topics.
Outlining what he believes will be the biggest challenges that climate change will throw to human health, Chowdhury sounds an urgent warning about the lack of awareness among not just the general public, but even the medical fraternity of the health impacts of climate change.
The author is a climate physicist currently freelancing for Firstpost. You can get in touch with him on chirag.dhara@protonmail.ch
also read
Explainers
Tipu Sultan, the 18th Century Mysore ruler, slept in a hammock suspended from the ceiling of his locked bedchamber with this sword by his side. Found in his private apartments after his defeat at the battle of Seringapatam in May 1799, it was previously owned by Vijay Mallya
Explainers
Bernand Arnault, who owns LVMH – which includes luxury brands such as Louis Vuitton, Moet & Chandon, and Christian Dior – saw a considerable drop in his fortune after shares of the conglomerate declined five per cent on Tuesday. Arnault's net worth is currently at $192 billion
Explainers
The term 'comfort women' has been given to people that were forced to work as sex slaves by the Japanese Army during World War II. It comes from the Japanese word ianfu – which combines the Chinese characters 'comfort or solace' (i-an) and woman (fu)