West Bengal: BJP leader Manish Sharma arrested with new notes worth Rs 33 lakh
Bhartiya Janata Party (BJP) leader Manish Sharma was arrested in Kolkata with new notes worth Rs 33 lakh. Sharma was trying to exchange old notes of Rs 500 and Rs 1,000 that were demonetised by Prime Minister Narendra Modi on 8 November
A Bharatiya Janata Party (BJP) leader was arrested in Kolkata on Tuesday with new notes worth Rs 33 lakh on his person, reports said. Sharma was allegedly trying to exchange old notes of Rs 500 and Rs 1,000 that were demonetised by Prime Minister Narendra Modi on 8 November.
Kolkata: STF arrested 7 people including BJP leader Manish Sharma with Rs 33 lakhs(new Rs 2000 notes) and arms, later sent to police custody pic.twitter.com/ytfegJUDHb

— ANI (@ANI_news) December 6, 2016
Having fought on on a BJP ticket in the West Bengal assembly election this year from the Bardhaman district of West Bengal, BJP leader Manish Sharma was arrested when he was trying to exchange a large quantity of old notes, News18India reported on Tuesday.
According to the report, Sharma was arrested with six other people involved in mining business with the BJP leader, who according to the police, were trying to exchange the old notes.
Sharma was caught by a special task force from the Raniganj coal belt of West Bengal, and has been sent to police custody.
According to a report by livehindustan.com, the police also found seven fire arms, 89 round bullets from them. The police also found new notes of Rs 2,000 worth Rs 10 lakh from Sharma's car. The police also found notes of Rs 50 and Rs 100 from the BJP leader.
Among those arrested by the police, the report said that one of the culprit was a local don Rajesh Jha, 46, who had been arrested twice in June and July in cases related to fake currency and murder.
State BJP president Dilip Ghosh told News18India that Sharma was with the BJP for a few months, and was given the responsibility to manage Raniganj. It was withdrawn after the elections. Ghosh also said that Manish's party membership has been suspended and will be restored only after he is found innocent.
Find latest and upcoming tech gadgets online on Tech2 Gadgets. Get technology news, gadgets reviews & ratings. Popular gadgets including laptop, tablet and mobile specifications, features, prices, comparison.
India
Part of the phenomenon is that the PM's support base grows and gets more solidly behind him for the exact reasons a section of urban, English-speaking intelligentsia hates him
Politics
The TMC claimed the Rhea Chakraborty episode has once again brought into the open the BJP's 'inherent dislike' for Bengalis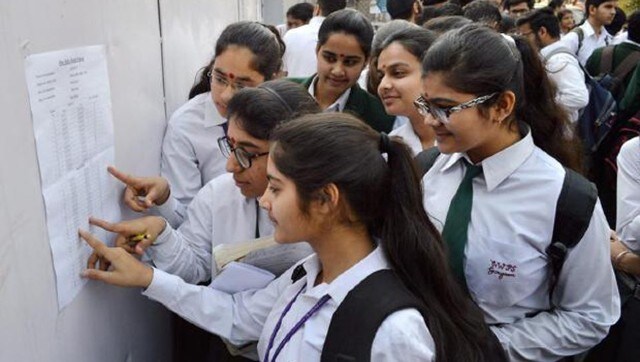 India
The Calcutta University has announced the semester-end examination results for students who are currently enrolled in Honours/ General/ Major courses in the Bachelor of Commerce stream