Looking for water, five men die in Haryana trying to revive a well
Five people, including two teenagers, who were trying to get some water, died after inhaling poisonous gas while cleaning a well in Jind district, Haryana.
Five people, including two teenagers, died after inhaling poisonous gas, while cleaning a well in Jind district, Haryana.
The deceased, all of whom were residents of Nidana village, were identified as Mohan (18), Dinesh (18), Sanjay (20), Sukhchain (20) and Mahipal (35).
The villagers had complained to local authorities about the water shortage they were facing. After a virtual no-show by the authorities, the men, who belong to the Dalit community, in an attempt to revive the well, went down to clean it.
"The well had not been in use for about five to six years and a poisonous gas had formed in its depths. The five men inhaled that and died," said local deputy police chief Virender Singh.
A report by The Times Of India said that their bodies were recovered from the well, when hours later, residents released water into it from a pond nearby, under the supervision of local officials.
The bodies were handed over to their families after postmortem. The District Collector announced an ex-gratia of Rs 5 lakh to the next of kin of the deceased.
The TOI report further added that people had to resort to buying drinking water as water from the tubewells wasn't potable. Once the tubewells began to dry up, the five villagers decided to clean the well, which was unused for almost five years.
India is in the grips of its worst water crisis in years, with the government saying about 330 million people, a quarter of the population, are suffering from drought after two weak monsoons.
Poor rains have prompted extreme measures, including restricting water, stationing armed guards at reservoirs and sending water trains to the worst-affected regions.
Last week, the Supreme Court strongly criticised Haryana and two other states over their handling of the crisis, saying they had failed even to acknowledge the problem.
Singh denied there was a shortage of drinking water in Jind and said the villagers had not formally complained, or asked for the well to be revived.
"They did it hoping to restore water in the well for bathing purposes or washing utensils, for daily things, not for drinking," he said.
Prime Minister Narendra Modi has been meeting with the chief ministers of affected states as the national government comes under intense pressure to ease the crisis.
With inputs from agencies
Sports
Bhavani Devi began her campaign with a confident 15-3 win against Tunisia's Nadia Ben Azizi but bumped into Rio Olympics semi-finalist Frenchwoman Brunet in the next round, which she lost 7-15.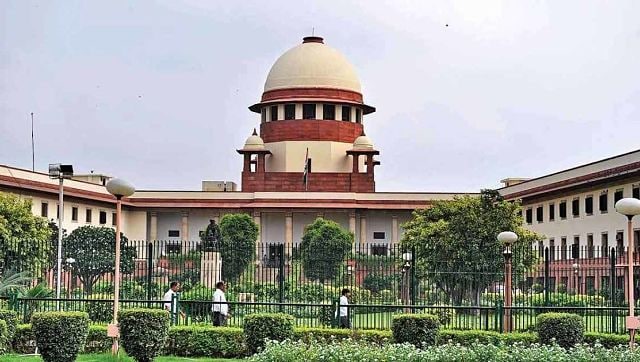 India
The petition claims that the appointment of the panel was made in violation of Article 77, which states that every executive action or order of the Central government has to be taken or issued in the name of the President, and hence unconstitutional and illegal
India
The leaders voiced their support towards spreading awareness about the ongoing vaccination drive and provided their ideas and suggestions for preventing the third wave, as per the PMO