Water levels in Kerala reservoirs recede and rains slow down: Diseases emerge as new threat in the state
The biggest threat staring at Kerala after the rains is a host of water-borne diseases caused by mosquitoes and bacteria.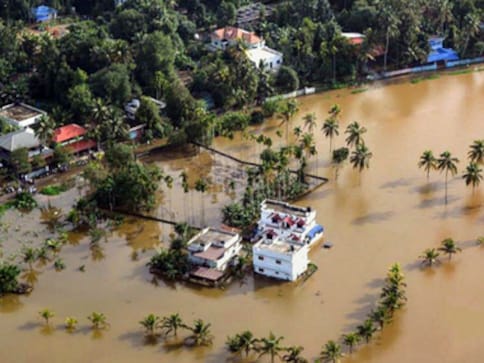 With rains slowing down and water level in reservoirs of most of the dams in most parts of Kerala receding, the state government and various agencies involved in the rescue and relief operations have heaved a sigh of relief.
However, the woes of thousands of people displaced by floods as well as landslides are far from over. The biggest threat staring at them when they return to their homes after the rains is a host of water-borne diseases caused by mosquitoes and bacteria.
Kerala has already been witnessing outbreaks of epidemics like dengue, chikungunya, malaria, diarrhea, typhoid, leptospirosis, cholera, jaundice and viral fever during the monsoon for the last few years. While dengue, chikungunya, and malaria are caused by mosquitoes breeding in stagnated waters, diarrhea, cholera and jaundice are caused by consumption of contaminated water and unhygienic foods.
Public health expert Dr PK Aravindan said that maximum vigilance was required against dengue fever and leptospirosis. The two diseases have claimed as many as 57 lives in the state between 1 January and 31 July this year, according to state health officials.
Total number of confirmed dengue cases reported from government hospitals during the period was 3,077. For leptospirosis, the number was 520. Curiously, maximum number of 2,231 dengue cases were reported since the onset of monsoon on 29 May. The number of leptospirosis cases reported since 1 June stands at 292.
Over 33,100 diarrhea and 16,27,300 fever cases were also reported from government hospitals across the state during the period. The two diseases claimed 35 lives between January and July, according to the health officials.
Dr Aravindan said that the flood may trigger more mosquito-borne diseases as floodwater had entered homes and waterlogged the surrounding areas. The floodwaters contaminated with discharge from sewage and various outlets of waste water and sewage are perfect conditions for mosquito breeding.
"When cleaning up the house after flood, people normally ignore the stagnant pools of water and other mosquito breeding sites around their houses. The civic authorities are mostly focusing on roads and flooded public areas. Therefore, people themselves will have to take care of the breeding sites around their houses," he added.
V Ramankutty, director of Achutha Menon Centre for Health Sciences, said floodwater can cause a number of other water-borne diseases too. The stagnated waters around the houses are breeding grounds of not only mosquitoes but also pests that trigger various infections.
Floodwater often contains infectious organisms, including intestinal bacteria such as E coli, salmonella, and shigella, hepatitis A virus and agents of typhoid, paratyphoid and tetanus.
"We cannot predict the post-flood situation. Kerala has been witnessing the return of several diseases that were eradicated earlier. Many of them are coming back with increased furiosity," he told Firstpost.
Health activists said that the situation in flood-affected areas was very grim. Suja Jose, a health activist at Alappuzha, said that doctors in the state health services were mostly focusing on people housed in the relief camps and ignoring people living in waterlogged areas.
She told Firstpost that people living in the flood-affected areas were not even getting safe drinking water. Most of the wells in the affected areas are contaminated. The water from these wells cannot be used for drinking unless they are cleaned and chlorinated. She said that many people were forced to drink this as there was no other alternative source available.
"The flood water has filled septic tanks and toilets in all low-lying areas in Kuttanad region. The wastes from the tanks and toilets have spilled over and spread around the houses. They will lead to several water-borne diseases," Suja said.
She said that people have been wading through waterlogged areas without any protective gear. This condition is ideal for transmitting leptospirosis bacteria to human beings, she said, adding that the Kuttanad region was one of the most leptospirosis-prone areas in the state now.
State health director KL Saritha said that they have brought out an action plan to deal with the post-flood health challenges. She told Firstpost that they will undertake a massive drive in collaboration with local bodies, Kerala Water Authority, Food Safety Commission, Kudumbashree and other voluntary agencies as soon as the water recedes from the flood-affected areas.
The action plan envisages supply of safe drinking water, cleaning of drinking water sources, distribution of chlorine tablets, testing of blood, stool and rectal swab of people with symptoms of water borne diseases, testing of quality of the drinking water etc.
She said that the department had also drawn up preventive measures against rat fever, food poisoning, lifestyle diseases and even mental depression. Accredited social health activists under the National Rural Health Mission and health volunteers will be deployed to run the campaign, which include classes, house visits and distribution of posters.
A senior health official said the task to prevent post-flood communicable diseases was not easy as the entire health machinery was now focused on providing medical assistance to the people housed in the relief camps. The relief camps need close monitoring as there are many children, pregnant women and aged there requiring personal care.
The official, who did not want to be identified, said that many such vulnerable people have been shifted to hospital and are being cared for. He said that the department was gearing up to face the post-flood challenges as soon as doctors and field staff deployed in the relief camps return.
The official said that the process will take time as heavy rain, flood and landslides were continuing in some districts even now. He said that health authorities in districts where rains have subsided have already started the preparations to combat the challenge.
also read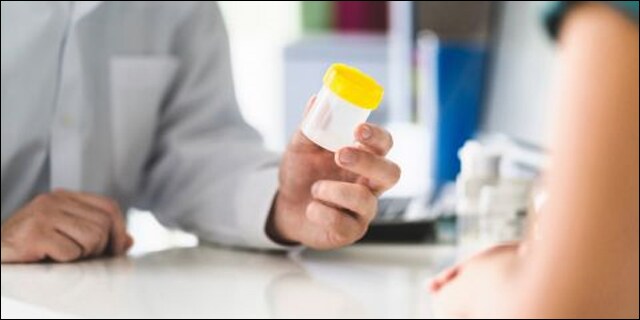 Health Supplement
We have researched and found the best synthetic urine kits on the market that can help you easily pass your drug test.
Health Supplement
Testo Max is guaranteed to help you eliminate that sluggish feeling and replace it with a powerful, high-performing body. 
Health Supplement
"Smart drugs," or nootropics, are the best brain supplements or substances used to improve cognitive abilities like memory and focus.