WATCH: Schoolboy salutes Bengaluru police commissioner T Suneel Kumar; top cop returns gesture, wins hearts on social media
In a gesture that captured hearts on Facebook, a video showing one of Bengaluru Police commissioner T Suneel Kumar saluting a schoolboy has gone viral
In a gesture that captured hearts on Facebook, a video showing one of Bengaluru's top cops saluting a schoolboy has gone viral.
The candid moment was caught on camera, where a passing schoolboy saluted Bengaluru city police commissioner T Suneel Kumar as a mark of respect. Kumar was seen leaving the Vittal Mallya Hospital in the city when the incident took place. Accompanied by other police officers, Kumar stopped in his tracks and saluted the boy in return as well.
The video, uploaded on the Bengaluru City Police's Facebook page on Friday, has garnered nearly 92,000 views and 1,600 shares. The caption read: "A respect given by a uniform to a uniform shows the value of discipline."
The video prompted a positive reaction on social media with users extolling the top cop's gesture.
According to NDTV, Kumar took over as the city police chief in August 2017 from Praveen Sood, who was transferred just seven months after joining.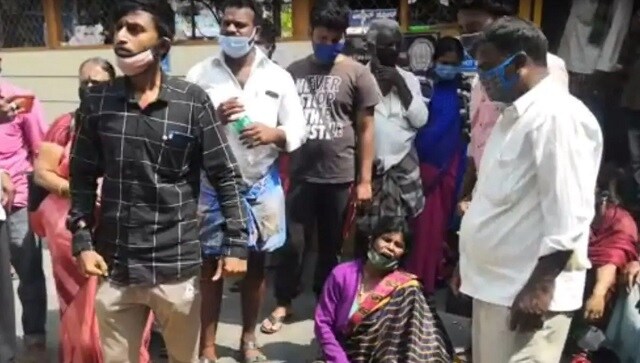 India
The development comes on the heels of deaths of 24 COVID-19 patients in Chamarajanagar district allegedly due to oxygen shortage
India
Karnataka chief minister BS Yediyurappa said that essential services will be allowed between 6 am to 10 am, and public transport will remain shut
Entertainment
"We want to ensure that we help out anyone in need irrespective of where they come from or what religion they practice," said Gowda, who has also been driving ambulances.