A political dogfight: My dog Pidi tweets for me, says Rahul Gandhi to those who questioned his Twitter popularity
On Sunday, Gandhi decided to come 'clean' about the sudden rise of his Twitter popularity and sarcastically explained that his dog Pidi was responsible for it.
Congress vice-president Rahul Gandhi's recent surge in popularity on Twitter has left many questioning the driving force behind his social media account. There have been speculations that the account is not handled by Rahul himself but by Divya Spandana, the current head of Congress' social media cell.
On Sunday, Rahul decided to come 'clean' about the issue and introduced the Twitterverse to the one who is responsible for making him popular — his dog, Pidi.
Ppl been asking who tweets for this guy..I'm coming clean..it's me..Pidi..I'm way 😎 than him. Look what I can do with a tweet..oops..treat! pic.twitter.com/fkQwye94a5

— Office of RG (@OfficeOfRG) October 29, 2017
In a video posted on Twitter, Gandhi is seen giving treats to the dog and asking him playfully to greet the viewers with a 'namaste'. This comes after reports of bot followers (accounts that are made from software applications running automated tasks or scripts over the Internet) being responsible for the transformation of his social media image. Questioning whether automated bots were mass retweeting Gandhi's tweets, the report said that on 15 October, @OfficeofRG, the official Twitter handle of Gandhi, retweeted US President Donald Trump's tweet praising American-Pakistani relations with a caption 'Modi ji quick, looks like President Trump needs another hug'.
Modi ji quick; looks like President Trump needs another hug pic.twitter.com/B4001yw5rg — Office of RG (@OfficeOfRG) October 15, 2017
The tweet quickly reached 20,000 retweets and currently has touched 30,000, the report claimed, adding a close analysis of this tweet showed that these alleged 'bots' with a Russian, Kazakh or Indonesian characteristic were routinely retweeting the Congress vice-president's tweets.
Information and broadcasting minister Smriti Irani on Saturday took a dig at him over the rise in the number of people retweeting his messages and sought to link this with Twitter accounts in Russia, Indonesia and Kazakhstan. However, Congress rejected the allegation as "factually wrong".
Recent popular tweets
On Twitter, the @OfficeOfRG handle has been on a roll, sending out a series of witty and clever tweets, puns and pop culture references to taunt BJP, RSS, and the Narendra Modi government over their ill-conceived moves.
Last week, Gandhi won over the internet for posting a witty pun that impressed Star Wars' fans.
Dear Mr. Jaitley, May the Farce be with you. pic.twitter.com/Dxb5jFCaEa — Office of RG (@OfficeOfRG) October 25, 2017
In another tweet, he took potshots at the Goods and Services Tax (GST) and tried to show the differences in the versions put out by Congress and BJP.
Congress GST= Genuine Simple Tax Modi ji's GST= Gabbar Singh Tax =''ये कमाई मुझे दे दे" — Office of RG (@OfficeOfRG) October 24, 2017
Congress, he said, had conceived of a "Genuine Simple Tax", while BJP came up with a "Gabbar Singh Tax", using both abbreviation wordplay and Bollywood references to drive home his point. The tweet has been retweeted 14,000 times already, and has been liked 31,000 times.
Find latest and upcoming tech gadgets online on Tech2 Gadgets. Get technology news, gadgets reviews & ratings. Popular gadgets including laptop, tablet and mobile specifications, features, prices, comparison.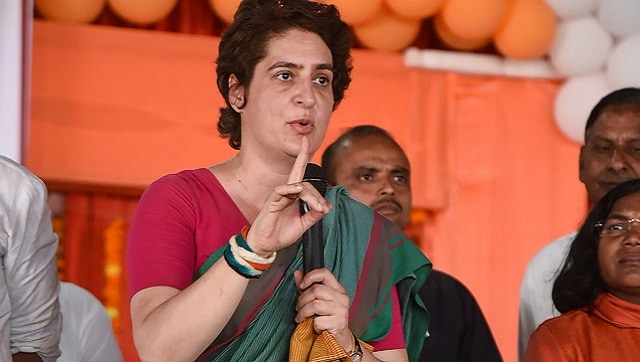 Politics
UP Congress sources say that the shifting of base was eventually going to happen even if she had not been asked to vacate the Delhi bungalow.
Entertainment
Sometime in February or March of 2000 Ekta Kapoor pitched the idea of a daily prime-time soap, Kyunki Saas Bhi Kabhi Bahu Thi. The idea: examine what happens when a daughter-in-law becomes a mother-in-law.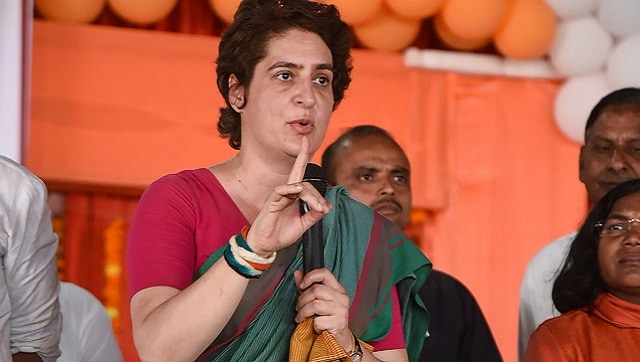 Politics
The ministry had on 1 July cancelled the allotment of the bungalow to Priyanka Gandhi Vadra, saying that she was not entitled to the facility following the withdrawal of her SPG security cover.