Delhi's drug crisis: Drug addiction transcends class barriers, rehabilitation is a massive challenge
Firstpost walked into urban villages in all parts of Delhi to find out in detail about the drug addiction plaguing various parts of the city. The ground report showed a sordid picture.
There is one Delhi which is marked by poignant addresses which are delivered from the ramparts of the Red Fort, where pipe and drum bands parade towards Raisina Hill to celebrate the glory of being Indian. Then there is another set of people in the same city hopping dark bars in hipster markets, Louboutin and Gucci boutiques and French gourmet restaurants pairing foie gras with sauternes. One has to drive away from the gladdening sameness of the capital, deeper and deeper into its own heart, where the air is dustier, big garbage bins wait endlessly to be cleared, and a saline stench is a constant presence.
The well-heeled tell tales of blueberry flavoured paper on which joints are rolled, and some more tales of Malana cream as the biggest highlight of a recent trek to the hills of Himachal or that last holiday to Amsterdam where they learnt a new hash cake recipe. As per the Narcotics Control Bureau's Delhi unit, among the areas from which cocaine is trafficked are South Delhi's posh localities like Saket, Greater Kailash and Safdarjung Enclave. Cannabis (charas, hashish or gaanja) on the other hand, as the list suggests, is more commonly trafficked in North Delhi's Majnu ka Tila, Mangolpuri and Sultanpuri—heavily crime-prone ghettos, JJ Colony Bawana, a resettlement colony just off Delhi's north-eastern borders and New Delhi & Old Delhi railway stations. Chapters of Alcoholics Anonymous and Narcotics Anoymous are quite strong in Delhi, with roughly 5,000 members in each. These follow an international model of fellowship of men and women who help each other in their common addiction. "I've been a member of Alcohol Anoymous and I can tell you that in both communities, you can find a software professional and a rickshaw puller, the problem transends classes and the impact on mental peace and family and work life seems just the same," said Yash Badal, who recovered nearly two years ago, but is still a member of Alcohol Anonymous. For instance, Chattarpur, on the Delhi-Haryana border, has rehab homes for the rich and the poor. While Bhumika Foundation Trust has a humble set-up of dormitories and withdrawal and counselling rooms that cost up to Rs 15,000 for a month, Safe House Wellness Retreat is a resort-like rehabilitation facility with a pool, gymnasium, a chef (and a sous chef). Here, a single room can be booked for three months for Rs 9 lakh. Both the rich and the poor may be smoking different qualities of the same drug, but they have much in common. Firstpost walked into urban villages in all parts of Delhi to find out what the capital is doing to itself.
New Seelampur, north-east Delhi: In October 2016, Firstpost had compiled a ground report on New Seelampur's drug crisis. A year later, we found that nothing much had changed in this Muslim-dominated resettlement colony. One can still find an addict in nearly each home. Last year, MLA Haji Ishraq Khan had told us that the DDA doesn't grant them land to build a nasha mukti kendra. One full year has passed and there still isn't any government-funded rehabilitation centre in the area. Addicts lie passed out on the streets of Seelampur, even around a park outside the New Usmanpur Police Station but no one does anything about it.
New Seelampur is a mere 6.3 kilometeres from Institute of Human Behaviour & Allied Sciences (IHBAS) but it should be noted that in the Mental Health Care Act 2017, it is stated that independent patients should not be given treatment without their informed consent. Asif Chaudhary, an old resident, said that here, entire families are addicted to cheap cannabis and chemical drugs sold openly at pharmacies. "Addiction is a part of life here. I have watched little boys inhale smack along with their brothers and fathers. Even girls are into drugs. It is highly unlikely that these people will admit to themselves that there's a problem, let alone admitting themselves in centres," He shared that several addicts steal electric transformers. Here, people make a living by peeling the plastic off pipes, heaps and heaps of which are strewn about. To get to the copper quickly, these pipes are sometimes set on fire, which generates chemical smoke."If the problem of drugs is fixed, we can focus on improving drainage and the rising levels of pollution," added Asif, pointing to a thick black fog that soon engulfed us.
In New Seemapuri, peddlers zero in on people like eagles swooping down on their prey. Here, two adolescents confessed to us that they peddle for Rs 200 a day. They try to sell us a red and white cycle puncture tube for Rs 50 and a stapled packet of gaanja for another Rs 50. When asked who gives them these drugs, they disappeared into the the dark depths of a ghetto. Rajiv Kumar, who runs the Pardarshita Welfare Foundation for education and health in the area, told Firstpost that in the last four to five years, the region has seen a steep rise in drug addiction. "All kinds of nashas are available in every other lane and those consuming them are mostly minors. This has resulted in an increase in the crime rate especially against girls, who end up being molested on their way to school and find it harder to leave their homes," he also mentioned that acid attacks and chain snatchings were common crimes in New Seemapuri.
There was a police booth quite close to his NGO and yet, we ran into peddlers. "The police is incompetent," he admitted. On his insistence, a group of women came to his office to speak to us. They shared stories like that of a 14-year-old boy piercing himself with syringes in front of his parents. One made a comment that by burning their bodies with poisons, these children will become old before they even become young.
Bhalswa Dairy, north-west Delhi: This neighbourhood is mostly home to rag pickers and is adjacent to the 21-acre landfill where 2,700 tonnes of garbage is dumped everyday. "Here, children who are rag pickers consume drugs every day," said Pushpa, a social worker who often tweets to Delhi's Lieutenant Governor Anil Baijal about drainage, illegal construction attempts and other municipal problems in Bhalswa. The garbage stench makes it nearly impossible to breathe in Bhalswa. "After the high of the addiction sets in, it becomes easier to bear the stensch in the air," said a boy who walked out of a demolished Sulabh toilet. He confessed that he was inhaling smack in there and showed us a thin packet with a brick-red dot on it. "This is a cheaper quality drug, purer varieties are white," he said and then waddled away.
Later, Pushpa took us to a middle-aged lady who broke down on being askeded about drug addiction in the area. The lady revealed that three of her sons are addicts, one smokes charas, one smokes gaanja and the third one an alcoholic. She begs to survive and to save her fourth son from falling into the vicious trap.
Meena Bazaar, north Delhi: Firstpost drove from Meena Bazaar right up to ITO near New Delhi railway station and found minors huddling along on main roads. This is the point where New and Old Delhi meet.
There is a small rehabilitation centre for women and children near Meena Bazar. Earlier this year, during our investigation, we had interacted with girls at that centre who had talked about a large begging population in Meena Bazar that drowns its earnings in sulechan (solution). One of the recovering addicts at the centre, Fatima (name changed) wasn't sure if her father was murdered or if he died of alcohol abuse. Ever since she was a child, she had been running away to the traffic signal to beg and sniff sulechan, one bottle of which would cost her Rs 50. She is now learning to dance and is enjoying her lessons in elementary maths and English at the centre. "These girls are mostly from the streets. We give them vocational training in cooking, drawing and put them through beauty courses. Here, these girls are given food and shelter and safety and they eventually value that more than their drugs," said a lady who works there as a counsellor.
Loni (Delhi-Uttar Pradesh border): Ask Girish Chandra of the Indian Medicine Development Trust (NGO) about the problem of addiction and he will tell you he's a worried man. "In 2011-2012, we were running a National Aids Control Organization (NACO) programme for target intervention and AIDS awareness programme in Loni, along the Delhi-UP border. We noticed that at least 700 people were addicted to injectable drugs and were re-using needles," he lamented that although funding for that particular project had ended, the problem might still be alive. "Law and order is weaker in border areas and people are more vulnerable. Hygiene and infection and the fright of disease are the last things on an addict's mind. At least the others should think about them," he said.
Sangam Vihar, south Delhi: there are patches of forests, unused land and plenty of potholes on tiny lanes leading to colony clusters in Sangam Vihar. Nestled between tailoring and butchering shops are some modest rehabilitation centres. One of them is Heena Nasha Mukti Kendra, which is run and managed by recovered addicts. Here we ran into a 23-year old recovering addict who shared that he slipped into addiction at the age of 17 and ended up wasting his education. At the peak of his addiction, he dropped out of the mechanical draughtsman course he was pursuing at an Industrial Training Institute (ITI) nearby. He indulged in gaanja for three years and then moved on to smack, both of which, he says, were easily available at Sangam Vihar.
Sultanpuri, north-east Delhi: Sultanpuri comprises of lower-middle class residential clusters that are squashed between two other urban villages, Nangloi and Mangolpuri. Getting here may require one to walk over a railway line or cross a swampy underpass. Residents, who wished to remain unidentified in their war against drugs spoke about illegal betting, gaanja and smack peddling that goes on the open. They shared a copy of a letter they had collectively, albeit anonymously, sent to government authorities to bring to their attention the sorry state of affairs. The letter stated the negative impact of illegal drugs, betting and business on the youth. It accused the Delhi police of being only not only incompetent but complicit.
Find latest and upcoming tech gadgets online on Tech2 Gadgets. Get technology news, gadgets reviews & ratings. Popular gadgets including laptop, tablet and mobile specifications, features, prices, comparison.
India
It is time for the stakeholders to formulate a plan that will keep principles of sustainable tourism upfront. The pandemic has forced consumers to be more cautious and focus on sustainability and local communities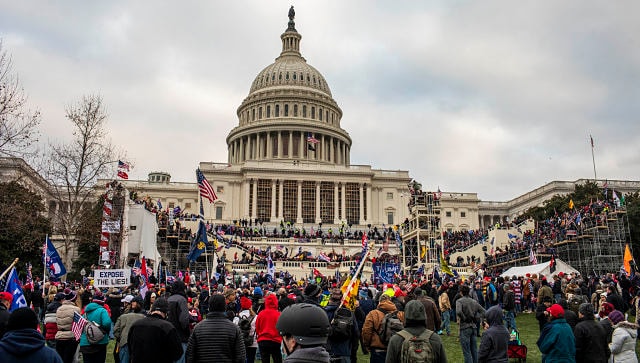 World
A full reckoning will take months or even years, and many lawmakers have called for a formal commission to investigate
India
Governments can ensure that religious processions don't end in violence. For that though, the lives of innocent citizens, especially minorities, should matter to them