War veterans accuse Narendra Modi of 'betraying their trust' over OROP
A group of war veterans claimed that instead of agreeing to their OROP demands for which the ex-servicemen had been agitating for long, the Centre was 'insulting' them
Ahmedabad: A group of war veterans on Monday accused the Narendra Modi government of "betraying" their trust over the issue of the One Rank One Pension (OROP).
They claimed that instead of agreeing to their demands for which the ex-servicemen had been agitating for long, the Centre was "insulting" them.
The war veterans said the government was doing "injustice" by capping at Rs 10,000 per month the educational assistance it gives to children of martyrs or those disabled in action.
"By not implementing OROP, the Modi government has betrayed our trust," said Major General (retired) Satbir Singh, chairman of the Indian Ex-Servicemen Movement.
During a press conference at the state Congress headquarters in Ahmedabad, Singh maintained their movement was "apolitical" and they had requested the opposition party to raise their grievances in Parliament and also before the public.
The Modi government "insulted" ex-servicemen and their widows by arresting them and suppressing their protest using police, he alleged.
"It has become a hallmark of the Modi government to suppress opposition voice. We would like to ask the BJP government at the Centre as to why it did not accept OROP in the form it was accepted by the then UPA government on 17 February, 2014?" he asked.
The UPA government had agreed to the definition of OROP which said that servicemen who worked for the same duration and retired on the same rank will be given an equal pension, irrespective of their date of retirement, he said.
"Why the Modi government did not accept OROP in the form accepted by the UPA government based on the theory of equality, thus denying benefits to ex-servicemen?" he asked.
"The Modi government denied benefits of OROP to 40 percent of the armed forces personnel and those who retired early, according to a notification issued on 7 November, 2015," the retired officer said.
He raised questions over the Modi government putting the condition in the scheme that it will review pensions after five years when experts sought a review after two years.
"Why is injustice being meted out to the children of martyrs by limiting their education expenses at Rs 10,000 per month?" Singh asked.
He was referring to a Centre's notification dated 13 September, 2017, capping education expenses for the kids of martyrs or those disabled in action at Rs 10,000 a month.
In November 2015, the Centre issued a notification, bringing into force the long-pending OROP scheme, which it said, will benefit over 2.5 million veterans and war widows.
However, the ex-servicemen had then rejected the notification, saying their main demands have not been accepted.
In December 2015, the government appointed a committee to look into the anomalies, if any, arising out of the implementation of the scheme. The panel later submitted its report to the defence ministry.
India
To make the movement of visitors easy, the three existing platforms have been connected to subways. The platforms will have a seating facility that can accommodate at least 480 people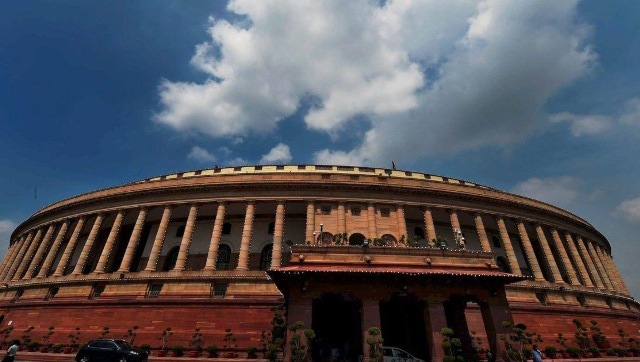 Politics
Monsoon Session of Parliament LATEST News Updates: The prime minister, while introducing ministers in the Rajya Sabha, said, Watch LIVE News, Latest Updates, Live blog, Highlights and Live coverage online at firstpost.com
India
The prime minister also inaugurated projects worth around Rs 744 crore and laid the foundation stones of several projects and public works worth about Rs 839 crore