Want to be a teacher in Andhra? No jeans, tees or mobiles for you
Teachers in over two-lakh schools across Andhra Pradesh will be banned from wearing 'T-shirts, jeans, 8 pocket/4pocket pants, flip-flops etc.'
In a bizarre move, the state government of Andhra Pradesh issued a directive earlier this week to school teachers to follow a dress-code "appropriate to their profession" and  to not carry mobile phones to work.
The rule applies to school teachers of government and affiliated institutions.  Teachers in over two lakh schools across the state will be banned from wearing "T-shirts, jeans, 8 pocket/4pocket pants, flip-flops etc," reported the Telegraph.
The guidelines were issued following an inspection by Minister for Primary Education and Sarva Shiksha Abhiyan Shailajanath. He observed that teachers  dressed in jeans and round neck T-shirts "do not look professional and disturb the "concentration of children."
He prefers male teachers wearing black trousers and white shirts and women wearing traditional plain cotton saris or churidars.
Asserting that loud ringtones during class hours are a major distraction, the minister has asked for a government order on making it mandatory for the teachers to deposit their  phones in the headmaster's cabin.
While one would expect an outrage over the directive, some agree that the profession requires discipline through formal dressing.
Sangeetha Verma, principal of Richmond high School at Kamlapuri told The New Indian Express, "When corporate employees and doctors have a dress code for workplace, why not teachers? Though our profession does not say so specifically, there is a need to reflect discipline and professionalism through formal dressing."
However, Deccan Herald, quoting young teachers says,  dressing casually brings in an atmosphere of friendliness during class hours.
Find latest and upcoming tech gadgets online on Tech2 Gadgets. Get technology news, gadgets reviews & ratings. Popular gadgets including laptop, tablet and mobile specifications, features, prices, comparison.
Business
Uttar Pradesh and Telangana were at the second and third place respectively, in the rankings prepared by the Department for Promotion of Industry and Internal Trade
India
Prime Minister Narendra Modi expressed gratitude to all teachers who have contributed towards 'shaping minds and building our nation'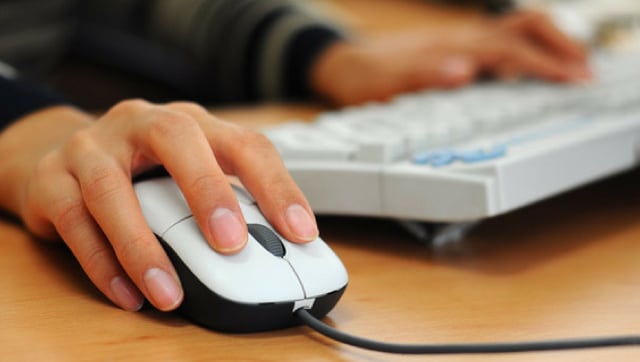 India
The entrance exam for engineering colleges will be conducted in two shifts: from 9 am to noon and from 3 pm to 6 pm