AgustaWestland scam: SP Tyagi had substantial share in 5 'suspicious' companies
On day two of CBI interrogation, it was revealed that former IAF Chief Tyagi had substantial share in five companies, which saw suspicious flow of funds
More skeletons have tumbled out of former IAF Chief SP Tyagi's cupboard, who is being interrogated by the CBI for his alleged involvement in the controversial Rs 3,600 crore AgustaWestland VVIP chopper deal.
On day two of CBI interrogation, it was revealed that Tyagi had substantial share in five companies, reported The Times Of India. Sources in CBI said that Tyagi has confessed to having links with these five companies, which saw "suspicious flow of funds," the report added.
Tyagi has been named in the FIR in the AgustaWestland VVIP chopper deal along with 13 others, including his cousins, Sanjeev, Rajeev and Sandeep and European middlemen Guido Haschke and Carlo Gerosa.
Along with his three cousins, Tyagi has 50 percent stake in a company called Krishnom, which was formed in April 2010. The Times Of India report also said that Bank of Baroda rents a property bought by the four brothers in 2010 and Tyagi gets 50 percent of the rent share. The report said that another company named Krishanyan was formed in 2004 by the four of them and money was transferred to it through Gordian Services SARL, Tunisia, linked to European middlemen Guido Haschke and Carlo Gerosa.
The CBI is also investigating the four firms that Tyagi and his wife set up after his retirement. Tyagi told CBI that the four companies — Vanshi, Anurash, Shavan and Meghanshu — were set up in 2011 and 2012, according to agencies.
All the companies are reportedly classified as non-government companies and registered with the Registrar of Companies in Delhi and Noida, a source told IANS.
"The authorised share capital of these companies is estimated to be Rs 2.4 crore. Its paid-up capital is Rs 10 crore. The companies are involved in several activities including legal, accounting, book-keeping and auditing, tax consultancy, market research and public opinion polling, business and management consultancy. We aren't sure if the four companies have any link to the AugustaWestland case," the source said.
Tyagi will be questioned on Wednesday and his cousins will be called later in the week. Gautam Khaitan, former board member of Aeromatrix, one of the suspect companies in the case, has also been called for questioning on Wednesday.
Tyagi has been accused in Italy and India of helping AgustaWestland get the chopper contract by reducing the flying ceiling of the helicopter from 6,000 metre to 4,500 metre.
With inputs from Agencies
also read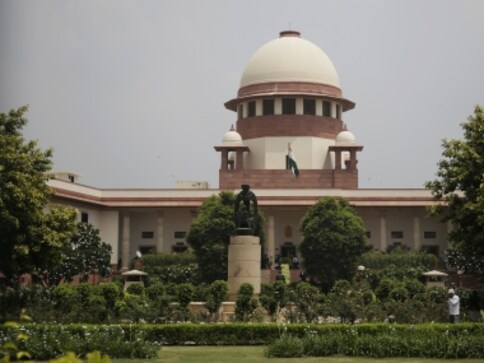 India
Michel, lodged in Tihar jail, has moved the top court seeking interim bail citing coronavirus scare inside the prison and cited its recent order on granting bail to undertrial prisoners to decongest prisons in view of the pandemic
India
The ED and Rajeev Saxena's counsel have given their consent to make him an approver in the AgustaWestland case, and are likely to seek a local court's approval for the same, most likely on Wednesday, ED sources said.
India
The Enforcement Directorate(ED) has asked Ex IAF chief SP Tyagi to appear before them next week, media reported on Friday.