VVIP chopper scam: Christian Michel to be extradited, sustained interrogation may unlock AgustaWestland case
A Dubai court on Monday ordered the extradition of alleged British middleman Christian Michel in the Rs 3,600-crore AgustaWestland VVIP chopper scam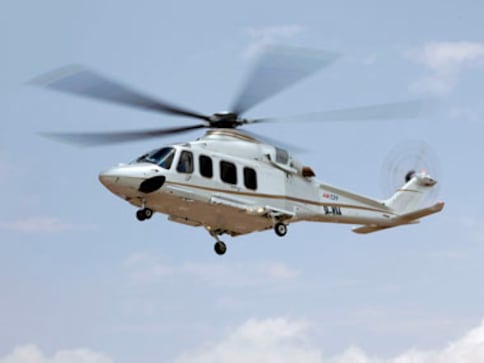 New Delhi: In a major breakthrough for Indian investigating agencies, a Dubai court on Monday ordered the extradition of alleged British middleman Christian Michel in the Rs 3,600-crore AgustaWestland VVIP chopper scam. Michel is considered to be key in unlocking the names of politicians involved in the alleged scandal and his relationship with two other middlemen — Guido Haschke and Carlo Gerosa.
Michel's custodial interrogation may unravel the mystery of the €30 million (~$35 million) that was allegedly paid to swing the deal in favour of the Italian company. It was revealed in an Italian court judgment that arounf half of the money was paid to Indian politicians. Michel had later denied the claim while questioning the authenticity of Haschke's handwritten note that named Indian leaders. Although it was suggested that Michel got involved in the deal towards the end of 2006, Firstpost has learnt that he had been working on it since 2002 when the first global Request for Proposal (RFP) was issued (March 2002).
Confidential notes in Firstpost's possession suggest that Michel was in India between 3 and 5 March, 2002, when vendors responded to the global RFP for the helicopter deal. He was in India again from 2 to 8 November, 2003 and 28 November to 15 December, 2003 — before and after the meeting convened by then national security advisor Brajesh Mishra, in which it was decided to make mandatory the requirement for operational altitude of 4,500 metres. Thus, making AgustaWestland eligible for the deal.
Documents suggest that Michel visited India 11 times in 2005, when operational requirements were being deliberated between the Indian Air Force (IAF), NSA, SPG and Ministry of Defence. Italian investigators named Michel as the key intermediary between AgustaWestland and the Indian middlemen involved in the deal. According to Italian court documents, Michel handled €18 million of the total kickback of €30 million. Indian investigators claim that a contract was signed between Global Services FZE and Westland Helicopters on 1 February, 2003, which was replaced by a contract on 1 February, 2005 and renewed on multiple occasions thereafter.
In total, Global Services FZE was paid €6.16 million between 2003 and July 2012 to bribe and swing the deal in favour of AgustaWestland. Subsequently, another contract was signed on 1 November, 2006 between AgustaWestland Holdings Ltd and Global Services FZE, for which Global Services was paid a total of €7.87 million between November 2006 and January 2011.
Indian investigators who had swung into action following the registering of a case in early 2013, have claimed that Michel inherited the arms-dealing business from his father Wolfgang Max Michel Richard and exploited his contacts in India. It was alleged that Michel may have played a key role in French company Dassault's Rs 2,500 crore Mirage fighter deal with India. In 2004, when his father's company Entera Corporation went bankrupt and Michel was barred from doing business in the UK for seven years, he decided to set up shop in Dubai and subsequently floated a company called 'Global Services FZE'.
Indian investigators believe that Michel had also floated a company in the UK called 'Beetle Nut Home Limited' in October 2009 at a time when the Ministry of Defence concluded the final contract negotiations for the deal. The Cabinet Committee on Security approved the deal on 18 January, 2010 and the final contract was signed on 8 February, 2010. A week after the deal was signed, Beetle Nut Home Limited inducted two UK citizens of Indian origin as directors of the company on 15 February, 2010.
In the Italian court judgment, several references were made to Indian political leaders including former UPA chairperson Sonia Gandhi. Former prime minister Manmohan Singh's name also figures in the judgment where former Finmeccanica (known now as Leonardo) CEO Giuseppe Orsi, convicted in the case, told his people to contact then Italian prime minister Mario Monti or former ambassador Pasquale Terracciano, who could speak to Manmohan on his (Orsi) behalf. The Congress had accused the NDA government of putting pressure on Michel to frame Sonia in lieu of exoneration in the case.
Michel, in the latest investigation report prepared by Corruption Watch UK, had denied making any handwritten budget sheet with the help of Haschke. Michel said, "Of the three people present at the meeting when the budget sheet was created, according to Haschke, two have no recollection of any such budget sheet. Furthermore (Michel's business partner, David) Syms has given a legal affidavit to the effect that he has never seen the budget sheet before. Furthermore I have never seen it before."
"The statement that my contracts were corruptly conceived and for the purpose of bribing Indian officials is demonstrably incorrect. The Italian authorities have removed my arrest... The Swiss authorities have dropped the case against me," Michel said in the report. He further said that Indian investigation agencies had failed to produce the evidence in a Dubai court for extradition last year.
"I was arrested in Dubai in February 2017 for the purpose of extradition after a personal request was made by the Indian prime minister to the rulers of the UAE who were attending the Republic Day parade in Delhi in January. Under UAE law, for extradition, evidence of a crime must be presented and the Indian authorities were given 30 days to present their evidence. No evidence was forthcoming. The Indian authorities were given a further 30 days, but no evidence was forthcoming. The Indian authorities were given a further 30 days, but no evidence came," Michel had further added in the Corruption Watch UK report.
A year later, the law finally caught up with him. His sustained interrogation may finally unlock the mystery of the money trail in this defence scam.