Vladimir Putin in India: As Russian president arrives with S-400 deal, New Delhi's strategic autonomy gets more skin in game
Russian president Vladimir Putin's arrival presents a moment of rare clarity for India.
If strategic autonomy is exercise of choice driven purely by sovereign considerations and interest at the risk of accepting some costs, then Russian president Vladimir Putin's arrival presents a moment of rare clarity for India. We have grown used to thinking of India as the flag-bearer of non-alignment (or its current nomenclature strategic autonomy): the Nehruvian principle of independence and structural dissociation with great powers motivated by anti-colonialism and a belief in the inevitability of India's rise. Yet, the moral integrity of Nehruvian principle is not beyond question.
Some of the choices that a 'non-aligned' India exercised at the height of Cold War were shaped by circumstances, not sovereign considerations alone. India's political tilt towards Russia, for instance, was driven by the need to balance US-Pakistan strategic embrace as well as its insecurity over China. And its military-defence partnership with Moscow occurred as a reaction to the US-led West denying New Delhi access to modern gear.
As foreign policy analyst C Raja Mohan wrote in The Indian Express on the 'myth' of India's 'military neutrality', "In the wake of the 1962 War with China, Nehru turned to Washington for military assistance and considered a long-term strategic partnership. As the US drew closer to China at the turn of the 1970s, India aligned with the Soviet Union."
Though Nehru's biographers such as Sarvepalli Gopal have argued that his 'non-alignment' was based on "current realities" and "pragmatic" considerations, Aparna Pande pointed out in her book From Chankaya To Modi that "Nehru often expounded the moral virtues of non-alignment" to the chagrin of other nations. This may have led to his successors making a virtue out of an instrument. To the extent that non-alignment signifies 'aligning with no major powers and maintaining friendship with all' it was a myth, but the ethical overtones of that policy gave India a low-cost plank to adopt and internalise.
True strategic autonomy involves the freedom to pursue a policy that is sui juris, with the understanding and acceptance that it will come attached with often unintended consequences. Towards that end, India's foreign policy under Prime Minister Narendra Modi is under-girded by the Nehruvian principle, but has an edge that is decidedly sharper. Modi has put more skin in the game of strategic autonomy and has not been shy of managing the risks borne out of such a positioning.
The microcosm of India's larger strategic imperatives is evident in the deal to buy Russia's S-400 strategic surface-to-air missile (SAM) systems. A little ahead of Putin's arrival in India, media quoted Kremlin sources to report that the Russian president will oversee the signing of S-400 Triumf (which the NATO calls SA-21 Growler) deal that has been under discussion between the two sides since 2015. The value of the deal, according to Putin's top foreign policy aide Yury Ushakov, "will be more than $5 billion".
This places India in the direct firing line of US sanctions. The US Congress enacted the Countering America's Adversaries Through Sanctions Act (CAATSA) primarily to force a change in Russian behaviour (from its alleged interference in US domestic politics, interventions in Syria to attaching of Crimean Peninsula) by targeting its energy and defence businesses. But this isn't easy. Russia remains the world's second-largest arms exporter and has accounted for 20 percent of global arms deliveries in the past five years next only to the US, according to latest SIPRI data. 
In order for CAATSA to take effect and force a modification in Russian behaviour, therefore, these secondary US sanctions must force compliance from sovereigns who do business with Russia in these fields, and a country that features prominently in this list is India: a country that remains central to Washington's Indo-Pacific and South Asian policies, assumes prominence in US defense and security architecture and enjoys a burgeoning strategic partnership with the US.
India's pursuit of the Russian S-400 SAM system, therefore, presents a big dilemma for the US, forcing it to choose between punishing Moscow and harming its ties with a 'major defence partner'. But it is equally for New Delhi to decide whether it wants to continue its military-defence relationship with Russia at the risk of limiting the scope of its security ties with the US.
New Delhi seems to have made its choice. It has made clear to the US that CAATSA is a "US legislation" and not "UN law" and that it will "go ahead" with buying the SAM system hoping that the US will "understand" its position in light of India's "enduring relationship with Russia".
The note of defiance in India's stance notwithstanding, New Delhi would know that this choice comes with its own set of risks and rewards. For one, the general impression in Indian media that the US will carve a waiver for India in its purchase of Russian SAM system is misplaced. Though the US Congress through its National Defense Authorization Act for Fiscal Year 2019 (NDAA) has given President Donald Trump a little leeway in exercising a waiver, these are subject to stringent conditions and Trump's assessment of India's case.
Even if, for the sake of argument, we admit the possibility that Trump will eventually apply a carve-out for India, he may turn CAATSA waiver into a leverage tool to corner India on trade deficit—his pet peeve—and force New Delhi into taking decisions on trade policies that remain politically inexpedient for any Indian government. There is no indication, however, that Trump is ready to do so. If anything, Trump may actually find it politically inconvenient ahead of US mid-term elections to give allowance to India on a major defence deal with Russia.
It is worth pointing out that the US imposed sanctions last month on China for purchasing Su-35 combat aircraft and a S-400 SAM system from Russia to give a "signal to avoid to doing business with these people", prompting an angry reaction from China.
On India, however, the Trump administration has, so far, spoken in different voices. A high-ranking Pentagon official said that India should not take a waiver for granted; Mike Pompeo, the US Secretary of State, came across as more understanding of India's compulsions without making a firm commitment,  and on Wednesday, a spokesperson from the US Department of State urged India to "forego" the S-400 deal. "There are strict criteria for considering a waiver. The waiver is narrow, intended to wean countries off Russian equipment and allow for things such as spare parts for previously-purchased equipment," the official was quoted in The Hindu. 
Even if the Trump administration is inclined towards giving India a breather to achieve its broader security objectives, it won't be easy to justify such a decision under the NDAA waiver that requires nations to take demonstrable steps to reduce their purchase of military equipment from Russia. More so in India's case because New Delhi considers purchase of arms from Russia as one the few ways left to maintain some leverage in Moscow, which  remains an important continental and maritime power capable of disrupting the stability of global rules-based order.
For instance, Trump might be even more disinclined to offer a carve-out for India if reports that Indian Air Force wants to import a second tranche of S-400 missiles from Russia are true. This is where India's strategic autonomy can hits the road. India knows that in going ahead with the S-400 purchase it is risking American sanctions and potentially closing the door on acquiring advanced military equipment such as stealth fighters from the US.
According to senior fellow at Carnegie Endowment for International peace Ashley Tellis, India will eventually require the services of fifth-generation fighters such as US F35 (the only available option in market) because Russia has tied Indian hands by selling S-400 and Su-35 to China. If Beijing deploys these equipment in IAF's operating zones, India must scale up its investments.
This is where India's strategic choice of buying S-400 restricts its options because, as Tellis writes, "Washington understandably fears that the F-35's stealth characteristics, information management systems, and electronic warfare capabilities might be compromised by any synergistic operations that would inevitably occur if India had already integrated the S-400 into its air defense network."
Yet, India will go ahead with the S-400 deal and accepting the costs because it helps India retain some influence in Moscow which remains dependent to a certain extent on Indian cash to run its economy. For instance, reports have surfaced that cash-strapped Russia can't afford to buy T-14 Armata tanks developed by its own defence industry because these are "quite expensive". Yet, the Indian Army is reportedly interested in a large number of these T-14 Armata FRCV.
Moreover, India is aware that though the US has replaced Russia as the top supplier of arms, Washington will never give India the kind of advanced, critical weaponry that Moscow is ready to provide: such as nuclear-powered submarines. Not to speak of the fact that almost 70 percent of India's military inventory belongs to the Soviet-era despite recent diversification of purchases and India will remain dependent on Russia in the near future for spare parts.
However, the India-Russian partnership isn't reliant on arms purchases and servicing alone. India is increasingly insecure over an emergent China-Russia-Pakistan axis that imposes major constrictions on India's regional power play and restricts its role in Afghanistan, where Russia is again emerging as a major player.
Then there is the burgeoning energy partnership with Russia where India has sought to balance its growing dependence on US by inking an $25 billion gas deal with Russia's Gazprom for long-term gas supply.
We now begin to see the contours of India's strategic autonomy that seek to balance great powers not out of compulsions, but choice, with an aim to secure India's strategic interests. It is the same conviction that drove Modi government to seal the Communications, Compatibility and Security Agreement (COMCASA) agreement—the second of the three foundational agreements with the US—installing India firmly into the American security architecture.
India had to overcome some amount of historical baggage and opposition from some quarters still rooted in Cold War hangover that reckon the signing of COMCASA as a moment of "India losing its status and foreign policy leverage as an independent State and being reduced to an American hanger-on…"
India, of course, ensured that there will be enough safeguards in place to secure its strategic autonomy. "The pact is valid for only 10 years and can be terminated with six-month's notice. Moreover, the US cannot "turn off" any encrypted communications systems while the pact is valid, nor can it share any data obtained from Indian platforms with third parties without India's consent," writes Heritage's Jeff Smith in his assessment. 
We see the same principle at play in India's stance over Iran oil where New Delhi, despite the threat of sanctions from the US, has not asked its refiners to halt supplies from Iran. The Iranian foreign minister reiterated that India, its second biggest customer after China, will continue to buy Iranian oil (even though US sanctions kick in by first week of November) after a meeting with External Affairs Minister Sushma Swaraj on the sidelines of United Nations General Assembly.
India's imports from Tehran have recorded a slack, but in light of burgeoning global oil prices and a weak rupee, India is unlikely to sacrifice its energy partnership with Iran at the altar of American sanctions.
To go against the grain in aligning itself militarily with the US and simultaneously inviting its wrath in cementing defense partnership with Russia through major procurements, or defying the Trump administration's diktat on Iranian oil despite greater geopolitical synergy with Washington, indicates that India's 'strategic autonomy' is robust and has more skin in the game than ever before. It isn't just a moral posturing.
World
The trajectory of bilateral ties points towards a happy cohabitation of mutual trust and amalgamation of strategic and economic priorities. It is time to cash in.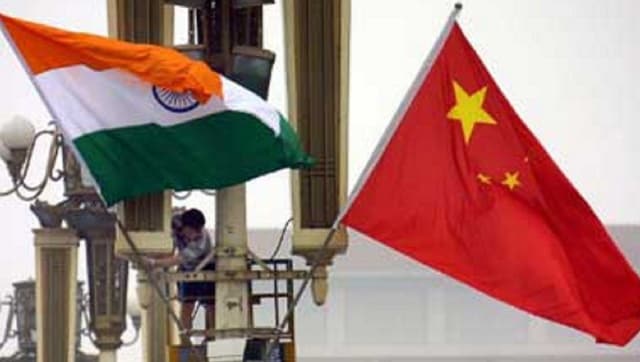 India
Notwithstanding the fire and brimstone response from Beijing, New Delhi should gradually aspire for a more normalised, cooperative and rational relationship with Taiwan
India
For a while it seemed that amidst all the darkness and despair in the world in 2021, India-Pakistan relations had taken off on a positive note