Fires in Vizag, Delhi museum, Kollam temple: India needs to take safety more seriously
India seems to have a problem when it comes to implementing measures which could prevent mishaps like fires from taking lives.
Hours after six firemen were injured due to a massive fire that broke out at the National Museum of Natural History in New Delhi, another major fire broke out at Biomax Fuels Limited (BFL), a bio-diesel manufacturing unit in Visakhapatnam Special Economic Zone (VSEZ) in Visakhapatnam on Tuesday night.
On Sunday, six persons, including four children, died and over 700 houses were gutted in two separate incidents of fire in Bihar's Lakhisarai and Darbhanga districts.
On 12 April, a powerloom unit on the ground floor of the building in Bhiwandi, Thane had caught fire which gutted two of the building's floors and left several residents stranded for hours.
On 11 April, a fire had broken out at a dumping ground in Mulund, Mumbai.
One of the worst tragedies in the country this year took place on 10 April when fire broke out at the Puttingal Devi temple complex in Kollam, Kerala after sparks emanating from a fireworks display ignited a store room filled with crackers and pyrotechnic material. Over 100 people were killed in the tragedy.
Fires had also erupted on 28 January and 20 March at the Deonar dumping ground in Mumbai and the smoke from the fire had reached as far as Wadala.
Almost as alarming as the frequency of such incidents is the negligence behind many of them.
India seems to have a problem when it comes to implementing measures which could either prevent such mishaps from happening or minimising the damage caused by them.
For example, the fire safety mechanism of the National Museum of Natural History in the Ficci building in Delhi - which could have controlled the fire that broke out - was not functioning. "The fire safety systems were there but they were not functioning at the time when we tried to operate them. Had they been working, the fire would have been curtailed at the earliest time," Deputy Fire Chief Rajesh Panwar had said.
After the fire at the powerloom unit in Bhiwandi, Thane Police PRO Gajanan Kabdule had told PTI that the owners of the building had got the powerloom factory (ground and first floor) constructed in 1997-98, and had later built the second, third and fourth floors allegedly without taking any permission and had used it for residential purposes.
He had also said that these floors were constructed without any proper plan by an engineer, and no safety measures had been adopted by the owners.
The FIR had further stated that the owners had failed to install fire safety equipment on the ground and first floor. Also, no precautionary measures were taken for the safety of occupants on the upper floors, which had 66 houses.
But perhaps the most tragic case of negligence was that which caused the Kollam temple fire tragedy.
The Kollam District Collector A Shainamol had said that no permission had been given for the fireworks competition — which caused the tragedy — because of the competitive nature of the event and lack of space in the temple. Yet, the competition had still taken place.
Additional District Magistrate of Kollam Shanawaz had also said that the ban order on the fireworks competition had been violated.
The most disappointing part about the aftermath of the tragedy was that authorities were still adamant on holding such fireworks displays. The Travancore Devaswom Board, which manages about 1,255 temples in Kerala, had said on 11 April that it was not for a complete ban on such displays.
"In various temples fireworks display is part of temple rituals and we cannot ban it," Prayar Goapalakrishnan, President of TDB, had said.
As Dinesh Unnikrishnan wrote in this Firstpost article, "Competitive fireworks that are way beyond the order of a spectacle intended to entertain public but exhibition of money power, religious clout and open defiance of law, would continue to happen in 'God's own country' and have its share of blood (God forbid) as man must pay the price of his misadventures. (sic)"
As for the fires in the dumping grounds in Mulund and Deonar, the problem of uncontrolled dumping was only compunded by the presence of the "garbage-mafia gangs", which traded scrap obtained illegally from dumping grounds by hiring underage rag-pickers.
India needs to urgently and strictly implement policy measures and put into place safety mechanisms which will prevent loss of lives in mishaps which could have been prevented.
With inputs from agencies
Sports
Willis Plaza's second-half strike took Delhi FC to their maiden Durand Cup quarter-finals as they beat ISL giants Kerala Blasters 1-0 in their third and final group fixture.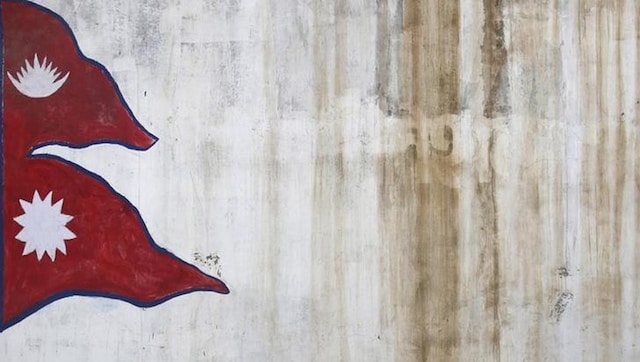 World
Budget Holiday means the Government of Nepal is unable to spend from the State treasury. This is probably the first time in Nepal that government expenditures are likely to be suspended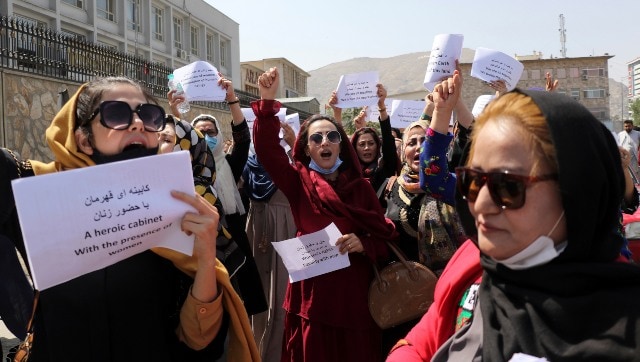 World
Recent controversial comments by Taliban leaders, like that of Hashimi, have exposed the Taliban's true nature as it ignores women, who make up half of the population of the war-torn country