Violence erupts in Manipur after protesters demand release of man accused of lynching Muslims
Imphal: A large number of women protested on Friday in front of a police station in Imphal West district, demanding the release of a man who was detained in connection with the lynching of two Muslim youths on April 7.
The lynching had led to violent clashes on Monday between Muslim and non-Muslim communities in the district, resulting in 60 people, including three police commandos, getting injured.
A Curfew has been imposed in the district since then.
The women protesters on Friday said there was no reason for the police to detain K. Ibungo, the owner of a two-wheeler that Muslim youths were accused of stealing before they were assaulted by the locals.
"It is not known why Ibungo was detained in the police station. He is the owner and victim. We demand unconditional release of him," a woman demonstrator said.
The Muslim agitators who are planning a complete shut down of Manipur from Friday evening maintain that the victims of April 7 incident were students and there is no proof that they had stolen the two-wheeler.
They said Chief Minister Okram Ibobi has failed to tackle the situation in time.
The communally sensitive situation was worsened by more violent incidents on Monday and Tuesday.
On Monday night, three motorbike-borne men fired at some women vigilantes, injuring 14 persons, including children, in Imphal West district.
On Tuesday, three Muslim youths assaulted one rice trader and his two woman associates and looted their vehicle, rice, cash, mobile handsets, gold ornaments. Anjuman, an NGO of the Muslim elders, subsequently announced that the offending youths had "surrendered" to them.
The Imphal West district is now under heavy security with additional police and paramilitary personnel being rushed in.
A spokeswoman of the Kanglei Ima Lup, a socio-political organisation, appealed for peace and harmony.
The organisation also staged a sit-in protest in Imphal, protesting against Monday's firing on women vigilantes.
On April 7, residents of a locality in Imphal West district thrashed three Muslim young men on the charge of stealing a two-wheeler.
While two were killed, the third youth continues to battle for his life in a hospital.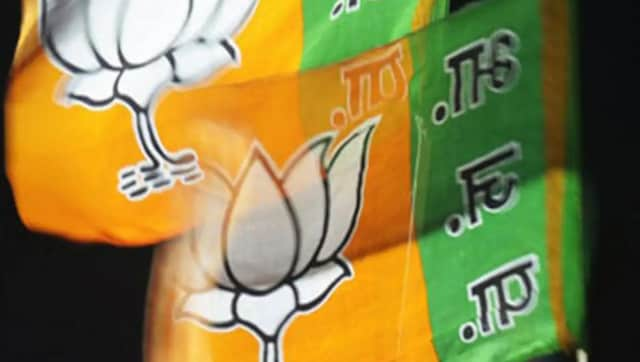 Politics
Union ministers Hardeep Singh Puri and Meenakshi Lekhi have been named co-incharges for the Punjab polls along with MP Vinod Chavda
Sports
Nilakanta was a vital cog in India's midfield in Tokyo, where the country ended a 41-year-old Olympic medal drought in hockey with a bronze.
India
The Geographical Indication (GI) sign is used on products with a specific geographical origin, which have special qualities that are attributable to its area of origin