Vinayak Damodar Savarkar's 52nd death anniversary: All you need to know about Hindutva ideologue
Vinayak Damodar Savarkar, also known as Veer Savarkar, is being remembered on his 52nd death anniversary on Monday
Vinayak Damodar Savarkar, also known as Veer Savarkar, was remembered on his 52nd death anniversary on Monday. He was the president of the Hindu Mahasabha from 1937 till 1943 and is known to have coined the term 'Hindutva' when he wrote an eponymous book, according to Rediff.
Savarkar died on this day in 1966. He was also involved in the political murder of three British officials, according to Scroll.
Savarkar was also chargesheeted in the assassination of Mahatma Gandhi but was subsequently exonerated, largely because no corroborative evidence of his involvement was furnished, the report added.
He was sent to jail in Andamans
In 1909, Savarkar was arrested on charges of plotting an armed revolt against the Morle-Minto Reform of the British Empire, according to India Today. On his way to India, he tried to escape from the ship by diving into the water. However, he was rearrested when he reached shore.
In July 1911, he was given a 50-year jail term and sent to the cellular jail of Andamans, the report added.
According to The Wire, he wrote his first mercy petition barely a month into the hardships of prison. It was, however, rejected in 1911. The second mercy petition, written in 1913, complained about other convicts receiving better treatment than him.
"When I came here in 1911 June, I was along with the rest of the convicts of my party taken to the office of the Chief Commissioner. There I was classed as 'D' meaning dangerous prisoner; the rest of the convicts were not classed as 'D'. Then I had to pass full six months in solitary confinement. The other convicts had not… Although my conduct during all the time was exceptionally good still at the end of these six months I was not sent out of the jail; though the other convicts who came with me were," The Wire quoted from his mercy petition.
Referring to his previous petition of 1911, he wrote "if the government in their manifold beneficence and mercy release me, I for one cannot but be the staunchest advocate of constitutional progress and loyalty to the English government which is the foremost condition of that progress. As long as we are in jails, there cannot be real happiness and joy in hundreds and thousands of homes of His Majesty's subjects in India, for blood is thicker than water; but if we are released, the people will raise a shout of joy and gratitude to the government, who knows how to forgive and correct, more than how to chastise and avenge," according to The Times of India.
After mercy petitions and pressure from Indian National Congress (INC), he was shifted to Yerwada Jail in 1923 and was released in 1924 under strict conditions of not participating in politics for five years and barring to leave Ratnagiri district, The Free Press Journal said in a report.
His case brought to the ICJ
When Savarkar tried to escape his arrest by diving into the water, he was arrested by a French marine brigadier upon reaching the shore, according to DailyO. He was handed over to the vessel he jumped from.
The French socialist press, according to another Scroll report, protested that the individual rights of Savarkar had been trampled upon and his arrest on French soil had violated the country's sovereignty. France and Britain then agreed to submit to arbitration the questions of fact and law raised by Savarkar's arrest, the DailyO report added.
The Tribunal finally noted that an "irregularity was committed by the arrest of Savarkar" but that "there is no rule of International Law imposing… any obligation on the Power which has in its custody a prisoner, to restore him because of a mistake committed by the foreign agent who delivered him to that Power."
His views on untouchability
The Free Press Journal report added that Savarkar decided to work on the abolishment of untouchability in Ratnagiri after his release. He regarded untouchability as part of the seven shackles that kept Hindus and India weak. He advocated inter-caste marriages and was one with Babasaheb Ambedkar on abolishing caste, according to Rediff.
He also achieved considerable success in eradicating untouchability and infusing self-confidence, the report added.
However, according to The Economist, his attitude towards Muslims, who made up a quarter of the population before partition, and other non-Hindus was less liberal.
Tributes on his 52nd death anniversary
India
PDP president Mehbooba Mufti on Monday said authorities in Kashmir were directing students in some schools to sing Hindu hymns, which exposes "the real Hindutva" agenda of the BJP-ruled Centre.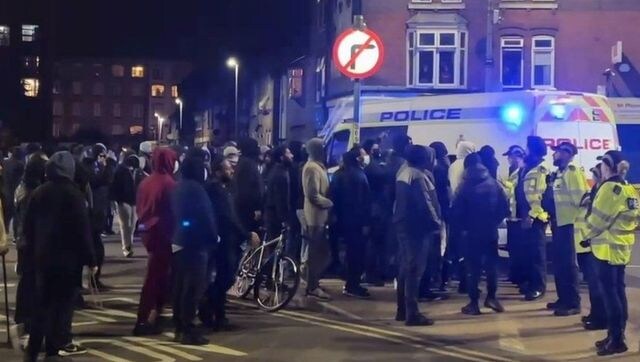 India
The recent violence against Hindus and attacks on their temples and homes and establishments are not standalone incidents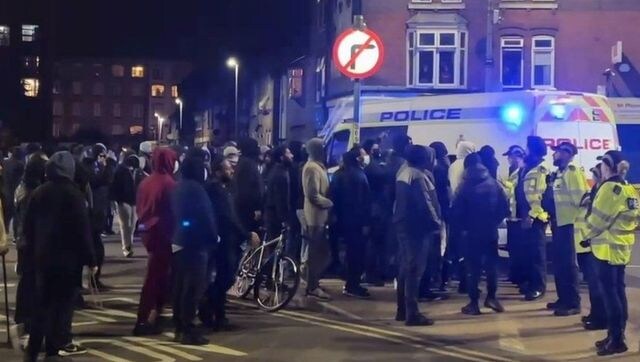 India
On Tuesday, a mob vandalised a Hindu temple in UK's Birmingham. The cycle of violence was triggered on 28 August after India won the Asia Cup T20 match against Pakistan