Vijay Mallya 'meeting' with Arun Jaitley: If FM knew of his plan to leave, why didn't Indian govt prevent getaway?
Three back-to-back statements and clarifications from absconding liquor king and alleged fraudster Vijay Mallya and Union finance minister Arun Jaitey about their unofficial encounter at some place in Parliament (which both agreed that it happened), raises some serious questions.
Three back-to-back statements and clarifications from absconding liquor king and alleged fraudster Vijay Mallya and Union finance minister Arun Jaitley about their unofficial encounter at some place in Parliament (which both agreed that it happened), raises some serious questions. Mallya said he met Jaitley and told him to facilitate a settlement deal with banks and, more importantly, also told the finance minister that he was leaving for London.
Jaitley was quick to dismiss any official meeting with Mallya, but has confirmed this unofficial encounter at Parliament. Hence, let's take what Mallya has said at face value during his corridor talk and examine the context of this case:
For sake of clarity, this is what Mallya said. "I happened to meet (Mr) Jaitley in Parliament and told him that I am leaving for London... I did not have any formal meetings scheduled with him," Mallya said.
Remember, the Mallya-Jaitley encounter happened in the thick of Kingfisher case.
Everyone knew the seriousness of Mallya case. The Rs 9,000-crore loan given by 17- state-run banks to the failed Kingfisher airline had turned an NPA (Non-performing asset) long back in 2011-2012 and a bank consortium was very close to moving Supreme Court seeking Mallya's detention fearing he'll escape the country.
State-run banks, led by the State Bank of India, had apprised the government and the Central Bureau of Investigation (CBI) about the large default and possible financial fraud in the handling of money. Jaitley must have known the developing situation since Mallya was already under the radar of banks and the CBI.
One can forget about Mallya's talk with Jaitley about the settlement part, this was anyway not acceptable for banks since Mallya was offering much less than what the banks claimed he owed them.
But the revelation, that he told Jaitely about his intentions to leave for London soon, is important and it raises two important questions:
Why didn't the Modi government, also the owner of banks whom he allegedly defrauded, take precautionary action to make sure Mallya doesn't cross the border?
And more importantly, why did the CBI tweak the look-out notice from detention to just inform around the same period effectively letting Mallya escape easily a week before banks moved the Supreme Court and the issue hogged national headlines?
Jaitley's clarification that he didn't meet Mallya officially and snubbed his settlement offer isn't enough. The Modi government and, particularly Jaitley, must answer to why they didn't act despite knowing that a high profile defaulter and alleged fraudster is about to leave the jurisdiction of Indian laws. More intriguing is the CBI's approach in this case and its action of changing the nature of look out notice effectively facilitating his escape.
Here's the chronology of the events involving the CBI look out notice and Mallya's escape.
On 16 October, 2015, the CBI first issued a look-out notice on Mallya asking the Bureau of Immigration (BoI) to detain Mallya at the airport if he tries to leave the country. This notice made it impossible for the flamboyant 'King of Good Times' to leave the country. But in November, just a month later, another look-out notice came from the same agency, this time, asking the BoI only to inform it about Mallya's departure and his travel plans and not detain him.
On 25 February, 2016 Mallya resigns from the USL board as its chairman securing a fat $75 million (Rs 500 crore) severance pay from Diageo as part of a non-compete agreement. Mallya, in a statement, leaves a hint that he would want to move to UK 'to be closer to his family' and is still in dialogues with banks for a One Time Settlement.
On 26 February, SBI, the lead bank in the consortium, approaches the Bangalore DRT seeking the arrest of Mallya, first right on his $75 million pay and impounding his passport, but the DRT postpones the case.
On 26 February: In a text message to Firstpost, the then SBI chairman, Arundhati Bhattacharya said the bank is taking further action in the context of Mallya hinting to leave the country. "We are taking action as per law to protect our interests," said Bhattacharya.
On 1 March: Mallya attends the Rajya Sabha in his capacity as a Member of Parliament.
On 2 March: Mallya leaves India with seven bags and with an unidentified woman in a Jet Airways flight.
On 7 March: The Bengaluru DRT finally issues an interim order only putting a temporary ban on Mallya from drawing the severance pay. Earlier in the day, the Enforcement Directorate registered a money laundering case against him and others in connection with the alleged default of loans worth Rs 900 crore from IDBI Bank. Why did the ED take much time to register this case, which has been there for while?
On 8 March: The SBI-led consortium files a Special Leave Petition in Supreme Court seeking the intervention of the court to prevent Mallya from leaving the country. But, it was almost a week by then since Mallya left the country.
The key point to note here is that Mallya was in attendance in Parliament even just a day before he left the country. Had the government moved the court pushing for Mallya's detention, or directed the investigators including CBI to detain him citing the seriousness of the case, or at least if the CBI hadn't changed the nature of look out notice a few months before the escape, Mallya would not have left the country.
Perhaps, the liquor king would have been made to pay back banks failing which he would have been already behind the bars. Indian authorities wouldn't have been in a situation to endlessly wait outside UK court rooms to get a favourable judgment for Mallya's extradition and even make a presentation to UK judges about the facilities an conditions of Indian jails.
Jaitley probably owes another clarification on why he gave a major miss to Mallya's clue on the great escape to UK, the dream safe haven for a number of fraudsters.
The chronology of events mentioned above was published on Firstpost in 2016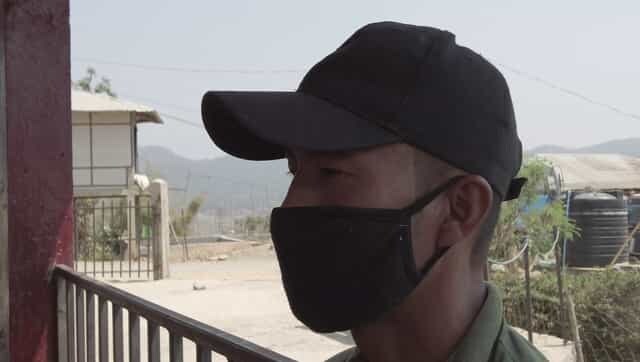 India
The early arrivals have been in Mizoram for more than a month. Their life subsisting thanks to the contributions of well-wishers and their hosts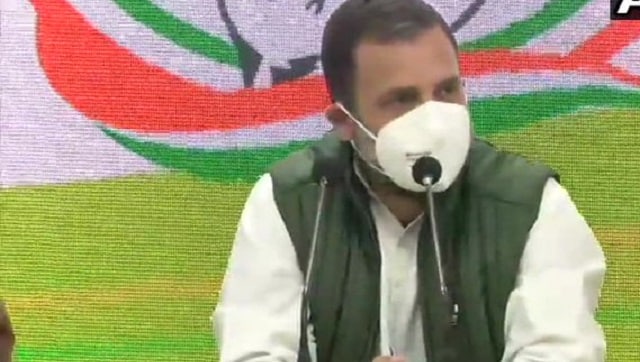 Politics
The Congress' top leadership has signalled that it is seeking to make the first moves towards bringing about a political consensus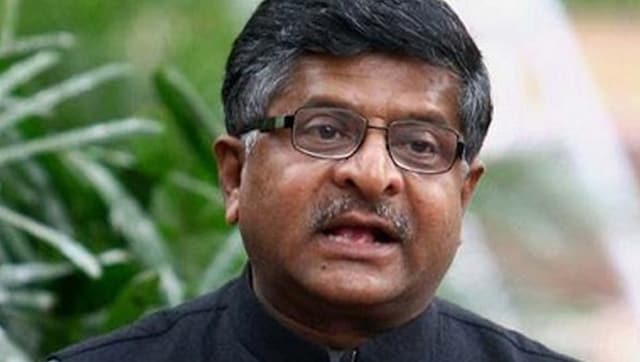 India
Rahul Gandhi, in his letter to Prime Minister Narendra Modi, had accused the health minister of targeting Opposition-ruled states and undercutting cooperative federalism in the midst of a pandemic