Vijay Mallya extradition: UK court fixes 20 November as date for pre-trial hearing
A UK court Thursday fixed 20 November as the date for the pre-trial hearing in the extradition case of Vijay Mallya, the embattled tycoon wanted in India on loan defaults to several banks amounting to nearly Rs 9,000-crore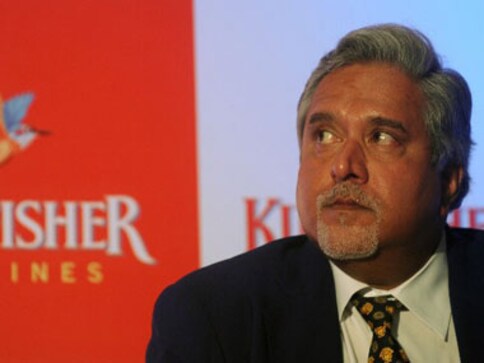 London: A UK court Thursday fixed 20 November as the date for the pre-trial hearing in the extradition case of Vijay Mallya, the embattled tycoon wanted in India on loan defaults to several banks amounting to nearly Rs 9,000-crore.
The flamboyant businessman, out on bail on an extradition warrant, is exempt from appearing for hearings before his trial is scheduled to start on 4 December and chose not to attend Thursday's hearing at Westminster Magistrates' Court.
This is the first hearing the 61-year-old former chief of the now-defunct Kingfisher Airlines has missed in the case involving economic offences in India and was represented in court by a female member of his family.
Mallya's defence team told the court that they have provided a list of six experts they intend to rely upon in their evidence. The list includes experts from the field of airlines, banking, politics and law, including an Indian lawyer.
The Crown Prosecution Service (CPS), arguing on behalf of the Indian government, expressed disappointment at the hard copy format in which the defence had presented their documents. "We received the physical box of evidence on Monday which has to be scanned to be sent to India. We were disappointed to receive physical evidence in 2017. It lost us a week," said CPS barrister Mark Summers.
The judge, chief magistrate Emma Louise Arbuthnot, sympathised with the CPS on the issue and said it was "slightly unfortunate in 2017" and requested CPS to provide her with scanned copies as well.
The judge also asked the prosecution if relevant evidence had been sought from India on prison conditions in the country, which she highlighted as a concern that has been "raised in extraditions to India before".
The CPS told the court that the "Indian authorities had foreseen this as an issue and have been engaged on the matter" and provided detailed assurances and photographs by email relating to prison conditions where Mallya is likely to be held.
The prosecution also confirmed they had received most documents from Mallya's defence team and are awaiting two further documents and at this stage are not sure if the Indian authorities would require any additional time to respond.
The extradition trial to bring Mallya to face court proceedings in India is scheduled for two weeks starting on 4 December. However, it was raised in court on Thursday that the trial would not be sitting on two dates during that period – 6 and 15 December.
Both sides agreed to leave the trial dates as they are, but additional dates may be required to be added on at a later stage. If additional dates are required to be scheduled in for the trial, the case may spill over into January 2018 if it clashes with the UK court's Christmas break period.
The Indian authorities believe their case is on a strong footing and all the evidence has been presented to the CPS to argue for Mallya to be extradited. "Evidence presented makes out a strong prima facie case against Vijay Mallya. Despite delaying tactics, it has been possible to have an indicated date in December 2017 for the hearing and the UK counsel CPS will continue to work towards an expeditious hearing of the entire case," the Indian High Commission had said in a statement.
In addition to the charge-sheets filed by CBI, the Enforcement Directorate (ED) has also filed a charge-sheet against Mallya.
The businessman, who has been based in the UK since he left India in March 2016, is wanted in India for his erstwhile Kingfisher Airlines' default on loans worth nearly Rs 9,000 crores.
He had been arrested by Scotland Yard on an extradition warrant on behalf of the Indian authorities on 18 April. He had attended a central London police station for his arrest and was released on conditional bail a few hours later after providing a bail bond worth 650,000 pounds, assuring the court of abiding by all conditions associated with extradition proceedings, such as the surrender of his passport and a ban on him possessing any travel documents.
The first hearing in the case took place on 13 June, when 4 December had been pencilled in as a tentative final hearing date.
If the chief magistrate rules in favour of extradition at the end of the trial, the UK home secretary must order Mallya's extradition within two months of the appropriate day. However, the case can go through a series of appeals before arriving at a conclusion.
India and the UK have an Extradition Treaty, signed in 1992 and in force since November 1993, under which recently a Bangladeshi national wanted in the UK on murder charges was to be extradited from India.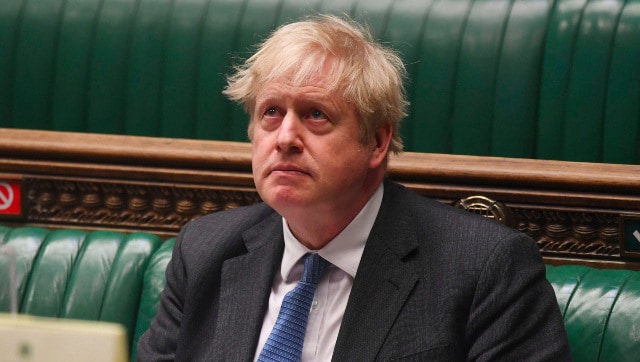 World
When he was asked in parliament last December about the gathering, the prime minister insisted there had been no party on that date and that no rules had been broken
World
Thousands of fish and chip shops in Britain — considered to most famous culinary institution of the country — face closure as they struggle with rising prices of cooking oil and fish, owing to the Russia-Ukraine war
India
'We are facing both symmetric and asymmetric threats from outside and within,' Venkaiah Naidu said while addressing the officers and staff of Defence Services Staff College, Wellington