Vijay Mallya extradition: Expert witness raises concerns about lack of independence in ED, CBI
In a statement to the court hearing Vijay Mallya's extradition case, an expert, Lawrence Saez, has said that Indian criminal investigations lack integrity.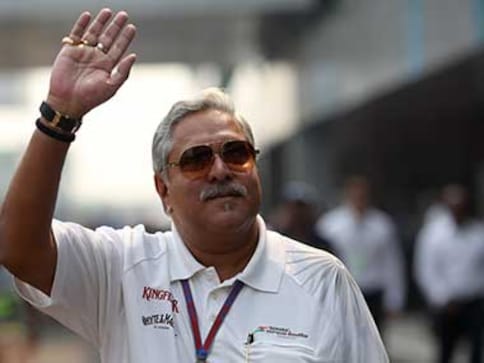 As Vijay Mallya prepares for a court battle to stop his extradition to India, his lawyers have enlisted the help of Lawrence Saez, a professor at the School of Oriental and African Studies (SOAS), University of London. In a statement to the court, Saez cited the recent promotion of Rakesh Asthana as CBI special director to demonstrate the lack of integrity in Indian criminal investigations, say media reports.
The Indian Express reported that in a "statement of impartiality" Saez told the court:"Concerns about the lack of independence by some criminal investigation agencies, like the ED and CBI, also suggest an overall lack of integrity in the way that criminal investigations and prosecution are carried out in India.... There were serious concerns raised… surrounding the CBI's additional director Rakesh Asthana's recent effort to win promotion as special director of the CBI. Despite seriousness of the allegations against Asthana, he was nonetheless promoted as the CBI's special director."
It had earlier been reported by Business Standard that Mallya would produce Barry Humphries, Paul Rex, Martin Lau, Saez and Alan Mitchel as expert witnesses on aviation, banking, legal, political and prisons, respectively.
According to his profile on the SOAS website, Saez is the Professor of the Political Economy of Asia in the Department of Politics at SOAS. A member of the World Economic Forum's India Agenda Council, Saez is the author of SAARC: An Emerging Collaboration Architecture for South Asia and New Dimensions of Politics in India: United Progressive Alliance in Power.
In his earlier comments on Asia, Saez had said that the ousting of "corrupt Nawaz Sharif" was a positive step but had had later changed his mind as it "increased unaccountability in Pakistan", according to Hindustan Times.
When The Indian Express contacted Mallya's lawyer Anand Doobay, he confirmed that he was acting for Mallya but did not make any comment on the case or Saez's statement. Saez himself did not respond but had said in his report that he had received instructions from Doobay in connection with Mallya's case.
Mallya's trial date set for 4 December
On Monday, a defiant Mallya appeared at Westminster Magistrates Court in London for his pre-trial hearing where the liquor baron's extradition hearing was confirmed for eight days starting 4 December. The 61-year-old businessman, out on bail on an extradition warrant executed by Scotland Yard earlier this year, was released by the judge on the same bail conditions and asked to appear at court on 4 December.
The trial will last until 14 December, with 8 December marked as a non-sitting day. Speaking to reporters as he left Monday's case management hearing, Mallya said he has repeatedly stressed that he has done nothing wrong and will let the evidence speak in court. "It will all become clear in court," he said.
The UKs Crown Prosecution Service (CPS), which is arguing the case against Mallya on behalf of the Indian authorities, had presented additional "supplemental" charges of money laundering to the previous charges of fraud at the last hearing in the case on 3 October.
With inputs from PTI
Explainers
Officials say incidents of foreigners misbehaving, overstaying and illegally working on their tourist visas as hairdressers, tour guides and taxi drivers are on the rise. But some Ukrainians are objecting to being lumped in with Russians
World
Chinese president Xi Jinping is in Russia to meet his 'good old friend' Vladimir Putin. The two are expected to discuss a host of issues, including the war in Ukraine. Xi is likely to play peacemaker and reiterate Beijing's proposal to settle the conflict
Explainers
Democratic lawmaker Aisha Wahab introduced the bill just a month after Seattle voted to outlaw caste discrimination. This issue has come to the fore in California since 2020 when the employment regulator sued Cisco Systems on behalf of a low-caste engineer. But some claim it will further fuel instan