Vijay Gokhale to take charge as foreign secretary today: 1981-batch IFS officer played key role in resolving Doka La standoff
Seasoned diplomat Vijay Keshav Gokhale, who played a key role in resolving the Doka La standoff with China, will take charge as the next foreign secretary on Monday
New Delhi: Seasoned diplomat Vijay Keshav Gokhale, who played a key role in resolving the Doka La standoff with China, will take charge as the next foreign secretary on Monday, succeeding S Jaishankar.
A 1981-batch Indian Foreign Service officer, Gokhale is currently serving as the secretary (economic relations) in the Ministry of External Affairs (MEA).
Gokhale will take charge on Monday, a senior MEA official said.
Gokhale, considered an expert on China, had played a key role in negotiations to resolve the 73-day-long Doka La standoff between Indian and Chinese armies in 2017.
He was India's Ambassador to China from 20 January, 2016 to 21 October, 2017, before moving back to the MEA headquarters in New Delhi.
Gokhale will have a two-year tenure as the foreign secretary. He has also served as India's top envoy to Germany between October 2013 and January 2016. He has worked in Indian missions in Hong Kong, Hanoi and in New York earlier.
He has held the posts of director (China and East Asia) and then joint secretary (East Asia) in the MEA.
Earlier in January, the Appointments Committee of the Cabinet headed by Prime Minister Narendra Modi approved the appointment of Gokhale to the post of foreign secretary.
Jaishankar was appointed foreign secretary in January 2015, for two years, just a few days before his retirement, replacing Sujata Singh, whose term was abruptly curtailed by the government.
A 1977-batch IFS officer, Jaishankar was given a one-year extension in January 2017.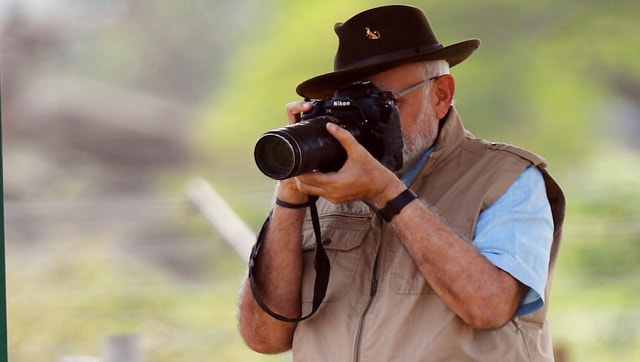 India
On the occasion of his 72nd birthday, Prime Minister Narendra Modi on Saturday released two of eight cheetahs brought from Namibia into a special enclosure at the Kuno National Park (KNP) in Madhya Pradesh and clicked some photographs of the spotted animals
India
"It is a need of the hour that the automobile industry's innovation for greener alternatives attains a new momentum, to ensure the protection and conservation of the environment, as well as help in making India self-reliant," PM Narendra Modi said.
India
Along with other commitments this year, PM Modi is slated to launch the National Logistics Policy and welcome eight cheetahs that are being brought from Namibia