VHP leader wants recruitment of Kashmiri Muslims into armed forces to stop
Condemning the terror attack on Amarnath pilgrims, the Vishva Hindu Parishad (VHP) Friday said the incident shows that the government was not dealing with the Kashmir issue with an iron hand
Mumbai: Condemning the terror attack on Amarnath pilgrims, the Vishva Hindu Parishad (VHP) Friday said the incident shows that the government was not dealing with the Kashmir issue with an iron hand.
The right-wing Hindu organisation also said that over 10,000 VHP and Bajrang Dal activists would soon gather in the terror-affected regions of Kashmir to boost the Army's morale.
"Our country has been turned into a war zone by the extremists and jihadis, who carry out attacks on a daily basis. Time has come now for the country to launch an all-out combat operation in Kashmir and eliminate jihadis, who kill innocent people in dastardly attacks," Shankarrao Gaikar, the VHP's Konkan region chief said in a press conference in Mumbai.
"It is quite evident that the government is not dealing with the Kashmir issue with an iron hand. We have no full-time defence minister. Home minister (Rajnath Singh) recently said the army has been given a free hand to eliminate terrorists. But I am asking why the army's hands were tied till now?" he said.
He demanded that the government should stop recruiting Kashmiri Muslims into the armed forces. "The government should immediately stop recruiting Kashmiri Muslims into the police department in Jammu and Kashmir and into the armed forces in India. If it is not stopped, then today's stone-pelters who are insulting our jawans there, can join the armed forces in the years to come and act against our own country," Gaikar said.
Terming the madrassas as "nurseries of terrorism," he said they should be closed down in the Valley. "All the madrassas be shut in the Valley. They are the nurseries of terrorism. If children in madrassas are provided laptops, then proper scrutiny of the laptops be done as nobody knows what the child and trainer do with the laptops," he said.
He added that the BJP government should follow the "core policy" of Hindutva and remove Article 370 from the Constitution for the "betterment" of the country.
"Over 10,000 VHP and Bajarang Dal activists would soon gather in the terror-affected regions of Kashmir valley to boost the morale of Army jawans," he said.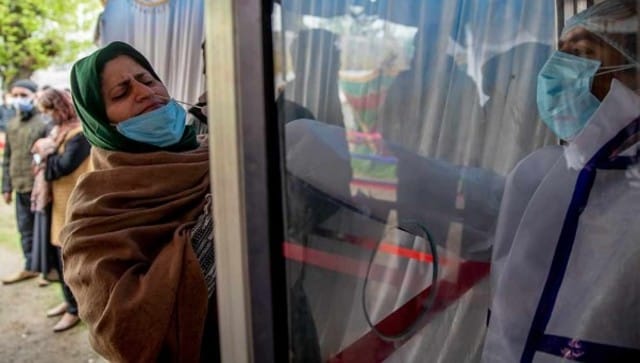 India
COVID-19 cases have seen a sharp rise in the last one month in Jammu and Kashmir with the number of active positive cases having crossed 30,000 on Saturday. The Srinagar district remains the worst hit with over 8,872 active cases and 546 deaths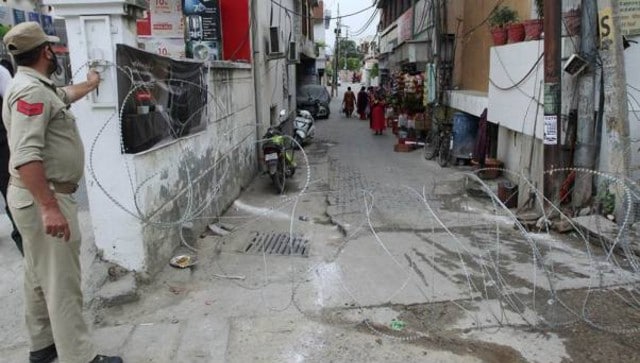 India
The court asked the health secretary of the Union Territory to come out on affidavit within two weeks giving a detailed report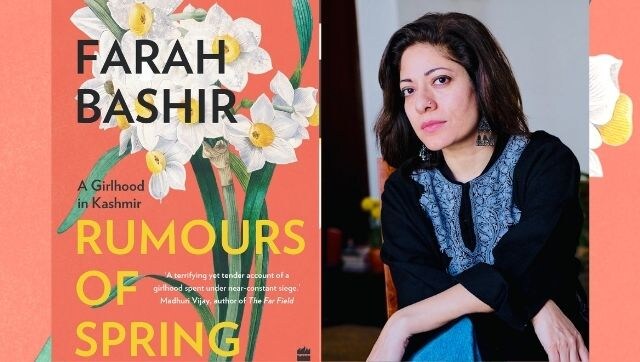 Lifestyle
Bashir's debut work of literature also documents the changing political landscape of her home-state that turned into a militarised zone almost overnight, leaving her with inexplicable anxieties about everyday life.