Vessels stall and sink at pro-Donald Trump boat parade held on Texas' Lake Travis
There was no evidence of foul play, the sheriff's office said, adding that no injuries or medical emergencies were reported at the parade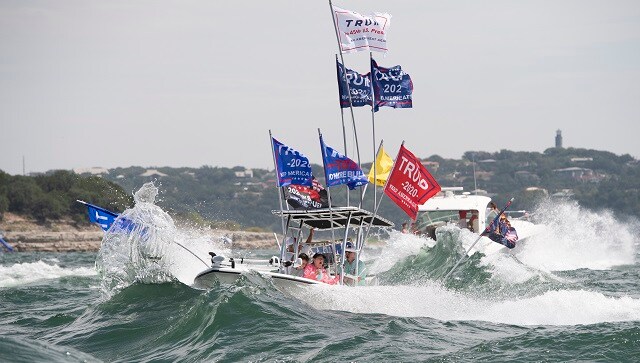 Houston: A Texas boat parade in support of President Donald Trump's reelection campaign ran into trouble on Saturday, as multiple vessels took on water or sank, authorities said.
The Travis County Sheriff's Office "responded to multiple calls involving boats in distress during the Trump parade on Lake Travis," it said on Twitter. "Several boats did sink."
There was no evidence of foul play, sheriff's office spokeswoman Kristen Dark said. No injuries or medical emergencies were reported at the parade on Lake Travis, located northwest of Austin.
"Some were taking on water, some were stalled, some were capsizing, it was all types of different things," Dark said.
Photos on Twitter showed boats flying Trump 2020 flags in choppy water, likely caused by the large number of vessels moving closely together.
"There were an exceptional number of boats on the lake today," Dark said, adding authorities were still gathering data on how many boats sank and how many people were rescued.
More than 2,500 people marked themselves on Facebook as having attended the Lake Travis Trump Boat Parade, which Dark said was two to three miles (three to five kilometers) long.
The parade, taking place over the US Labor Day holiday weekend, was to feature four parachutists jumping out of a helicopter with smoke and flags, according to the event's Facebook page. Boats were asked to travel at 10 miles per hour.
Trump faces Democratic challenger Joe Biden in the 3 November election.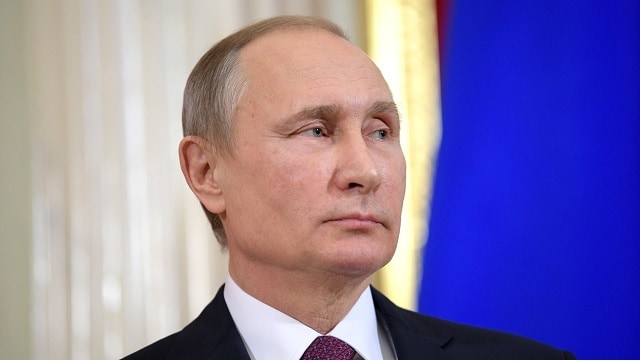 World
For Vladimir Putin, such an occurence fundamentally alters the risk versus reward equation when it comes to repeating his action in Crimea, were he of such a mind
World
Wolff's first book on Trump, published in January 2018, was an immediate sensation and went on to sell more than two million copies. Critics questioned details of Wolff's reporting, but his underlying narrative of a chaotic White House and a volatile, easily distracted chief executive has held through numerous bestsellers which followed, from Bob Woodward's Fear to John Bolton's The Room Where It Happened.
India
Monoclonal antibodies are targeted towards countering a specific antigen, which is nothing but a foreign element that the immune system recognises to be a threat