Verdict in Sant Rampal case today: The megalomania behind the godman claiming to be Kabir's descendant
The verdict in a case against yet another godman, Sant Rampal, will be out today. Here is all you need to know about the godman.
The verdict in two cases against yet another godman, Sant Rampal, will be announced by a Hisar court on Tuesday.
Rampal, 67, had been accused of conspiracy in an 11-year-old case after his followers had allegedly opened fire on villagers in Rohtak, killing one person, according to NDTV.
PTI reported that two cases were registered against the self-styled godman Rampal, the head of Satlok Ashram in Barwala in Hisar, in November 2014.
One was registered against him and some of his followers under IPC Sections 186 (Obstructing public servant in discharge of his public function), 332 (Voluntarily causing hurt to deter public servant from his duty) and 353 (Assault or use of criminal force to deter a public servant from discharging his duty).
The other was registered against Rampal and his followers — Purshotam Dass, Raj Kumar, Mohinder Singh, Rajender Singh, Rahul and 30-40 other persons — on a complaint under IPC Sections 147 (Rioting), 149 (Unlawful assembly, every other member of such assembly shall be guilty of the offence), 188 (disobedient to an order lawfully promulgated by a public servant) and 342 (Wrongfully confining any person).
The 2014 Haryana violence
Rampal came under media limelight in November 2014, when a tense ten-day standoff between some of his followers and security forces at his sprawling premises led to the death of five women and a one-year-old child. Some 15,000 of Rampal's followers were evacuated from the godman's premises after the standoff.
It has also been alleged that some of his followers had been held hostage in the ashram during the standoff. Rampal's followers, during the clash with security forces, had used stones, acid and petrol bombs in their attack against security personnel.
The conflict began when the Punjab and Haryana High Court told the government to produce Rampal in a contempt of court case. After that, Rampal's supporters surrounded the Satlok Ashram and prevented the police from entering its premises, spread over 12 acres of land.
The sect leader had been avoiding arrest and had failed to appear before the Punjab and Haryana High Court, although non-bailable warrants were issued against him earlier in November that year.
Rampal's supporters had reportedly vandalised a court in Hisar in July 2014 also when he was going there in connection with a 2006 murder conspiracy case.
His ashram complex had a 20-feet wall all around it for fortification.
The usual megalomania of the godman
Sant Rampal, whose followers call him 'Jagatguru Rampal ji', 'Sant Rampal ji' or 'Rampal Dasji', is the founder and head of a religious sect called Kabir Panth, according to News18.
Rampal had told his followers that he was a direct descendant of Kabir. According to this 2014 DNA report, Rampal had told his followers that instead of the holy trinity of Bramha, Vishnu and Mahesh, Kabir needed to be worshipped as the supreme God in Hinduism.
The Satlok Ashram followers had claimed that Rampal had made provisions for being bathed in milk every time he meditated. As if that was not a large enough display of megalomania, his followers also claimed that the same milk was then used to prepare kheer, which was then served to his followers.
A 2014 India Today report also said that Rampal preferred 'hostesses' — whom he called sadhikayeen — inside his private mansion. Only a few of them were allowed to enter his bedroom as his alleged sexual partners.
"There are rumours that these women followers were sexually abused by Rampal's aides also," said the report.
During the 2014 standoff, authorities in the ashram allegedly forced women to partially take off their clothes so they could not leave the ashram.
The godman was born Rampal Singh Jatin on 8 September, 1951, in Sonepat. His father Nand Ram was a farmer, according to International Business Times.
When he was 16 years old, Rampal came under the influence of Saint Ramdevanand, a follower of Kabir. Rampal worked with the Haryana Irrigation Department until 2000, when he was reportedly forced to resign.
After establishing his sect, Rampal in 2006 triggered a row after criticising the central text of the Arya Samaj, which led to clashes between the two sects. Arya Samaj followers surrounded his ashram and one person was shot dead in the clash.
Rampal was charged with murder and spent 22 months in prison. He was released on bail in 2008 but did not attend court hearings regularly after that.
In fact, between 2010 and 2014, Rampal skipped court 42 times.
Rampal's ashram was so huge that ration stocks were found at the premises after the standoff which could have sustained hundreds of people for months. Up to 10,000 people could be fed at the same time in the ashram, which even had an in-house hospital.
A huge cache of arms and ammunition was found inside Rampal's Satlok ashram after the 2014 standoff. From two almirahs, police found .32 bore revolvers, .315 bore rifles and 12 bore guns. The officials also found some ammunition, including several rounds used in self-loading rifles (SLR) and 303 rifles.
Most of the weapons were kept in bags and almirahs in two secret rooms. In the centre of the ashram, Rampal had an elevated structure on which he had his seat. The ammunition was stored under the structure so that no one could find it.
A special room was set up within the ashram for Rampal's security personnel comprising private commandos. The sprawling complex was found to be under constant surveillance with CCTV cameras installed at several keypoints to keep a tab on the movements of devotees. Metal detectors had also been found.
In his prayer hall, Rampal used to sit in a hydraulic chair to deliver sermons from a bulletproof enclosure as his private militia stood guard. Rampal used to be elevated to the bulletproof cabin in the hall by means of a hydraulic lift. The hall had 3D projection facilities to screen Rampal's sermons.
The ashram ran a well-stocked kitchen that could cater to one lakh people a month. The complex could accommodate one lakh followers at a time. An electronic roti-making machine, having a capacity of preparing about 1,000 loafs of bread at a time, had also been found after the standoff.
Like many so-called godmen in the country, Rampal hardly lived a life of austerity. Rampal had access to bull-proof enclosures or SUVs, a swimming pool, gym equipment, flat screen TVs, split air-conditioners and even massage therapy beds.
Rampal was believed to have been living in a five-storey house in one part of the ashram complex, which was secured from the rest of the premises.
With inputs from agencies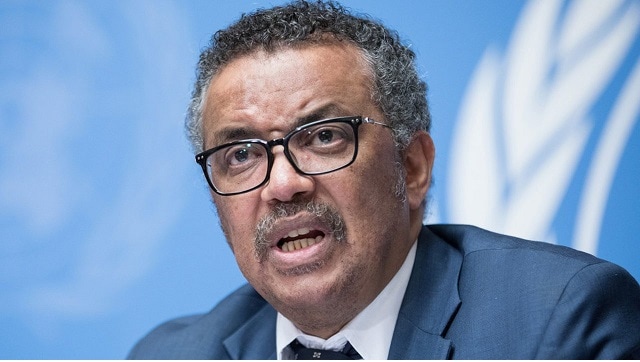 World
The World Health Organisation has warned against mixing shots without studies to support the decision, and it is urging restraint on booster shots
India
The typographical error had led the trial court judge to treat the semen found in the genitals of the child as semmann, which was not uncommon on a child playing on the floor outside a house.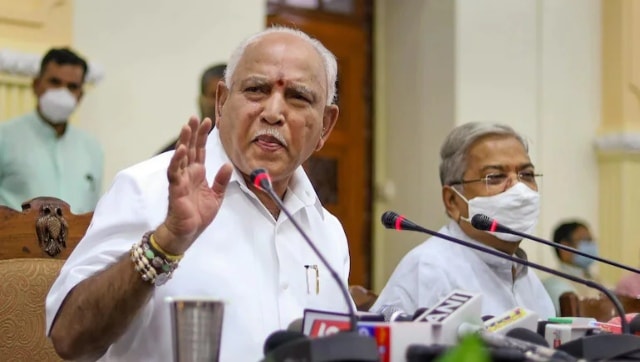 Politics
The BJP high command, with one eye on the upcoming 2023 Assembly polls in the state, has shortlisted a few notable names as possible replacements as chief minister