Venkaiah Naidu clarifies loan waiver 'fashion' remarks, says aimed at political parties
Under attack for his remark on how seeking agriculture loan waiver has become a 'fashion', Naidu clarified that it was the 'fashion of political parties.'
New Delhi: Under attack for his remark that seeking agriculture loan waiver has become a "fashion", Union minister M Venkaiah Naidu on Thursday clarified that he was referring to the "fashion of political parties" competing with each other to ask for debt relief.
"Today, it is the fashion of political parties to ask for loan waiver. When I was talking in Mumbai (earlier today), I was referring to the approach of political parties which are competing with each other, asking for waiver of loans," Naidu told reporters in Delhi.
Stating that waiver of farm loans alone was not the solution to farmers' distress, Naidu said it could be a temporarily solution, that too in distress or extreme situations.
Naidu said the political parties should focus on "long-term solutions" such as improving infrastructure, rural roads, assured power supply, provisions of cold storage and godowns and providing affordable and timely cheap credit to farmers, besides providing market facilities for their produce.
"We have to take care for these measures. We have not done it in so many years after Independence," he said.
Naidu said political parties should focus on bringing in structural policy changes, instead of adopting short-term measures such as loan waiver.
Listing out various initiatives, he said the Modi government had taken a number of steps to improve the situation of farmers and referred to Comprehensive Crop Insurance Scheme, Soil Health Card and Pradhan Mantri Krishi Sinchai Yojana.
Naidu said it was "surprising" that political parties which were in power for years and "did nothing" for farmers, are trying to blame this government for the farmers' plight.
Earlier in Mumbai, Naidu had said at an event that seeking loan waivers had become a "fashion" now but it was not the final solution and should be considered in extreme situations.
The Aam Aadmi Party and the CPM attacked him for his comment that seeking loan waivers had become a "fashion".
While AAP chief Arvind Kejriwal said the comment exposed his bias towards the rich, CPM general secretary Sitaram Yechury asked if the government would now term farmer suicides "fashionable".
Politics
The Congress' decision comes after the People's Alliance for Gupkar Declaration (PAGD) confirmed Tuesday that its members too will attend the all-party meeting called by Modi in New Delhi on Thursday
India
Meanwhile, the Assam government asked all its employees who have received two doses of the COVID-19 vaccine to join offices from Monday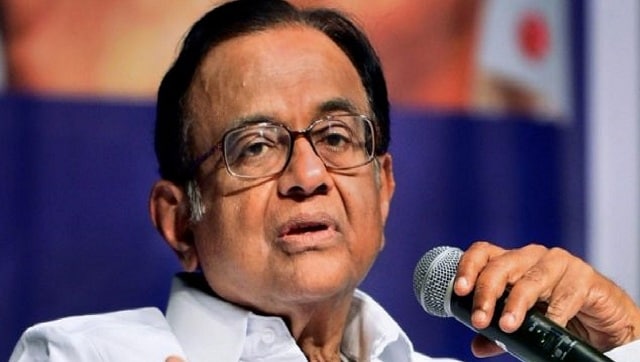 India
Chidambaram added that the 'dismembering' of Jammu and Kashmir into two UTs has been challenged in the Supreme Court, and that the cases are pending for almost two years