Venkaiah Naidu calls for collective responsibility to tackle drug menace, urges excise officials to be wary
It is the collective responsibility of a society to tackle drug menace, NDA's vice-presidential nominee M Venkaiah Naidu said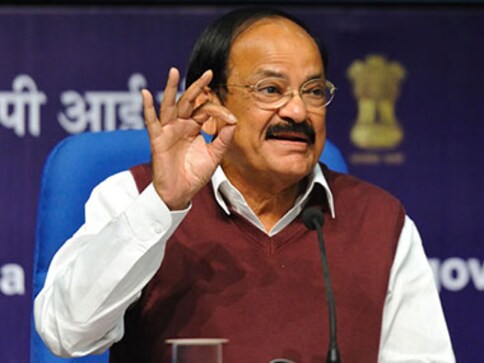 Hyderabad: It is the collective responsibility of a society to tackle drug menace, NDA's vice-presidential nominee M Venkaiah Naidu said on Sunday.
Addressing participants of an 'anti-drug walk' organised at KBR park in Hyderabad, he said, "This is a social problem, not a political problem, and this social menace has to be condemned by everyone. I thought, even if I was to become vice-president, I would have come to this programme".
On a high-end drug racket busted in the city earlier this month by excise officials, the former Union minister said it was damaging the image of Hyderabad. "It is the duty of the government to take strongest possible action against those selling and supplying drugs. And it is also the responsibility of every citizen to take it as a challenge and an opportunity to create awareness and fight this menace," he said.
"If everyone makes efforts and the entire society unites, this epidemic of drug menace can be fought and there will be a way to come around," he said.
Furthermre, Naidu appealed to the police and excise officials to keep a watch on all eatables sold near schools and other educational institutions, saying there were reports that some of these were laced with drugs, making youngsters addicted to them.
"The country's younger generation has to be saved from drug menace. We should understand what has happened in some of the (foreign) countries which were all affected by this drug menace. We Indians, we have a great tradition and there is need to continue it," he said.
On some personalities of Telugu film industry (Tollywood) being questioned by excise officials in connection with the racket, the vice-presidential nominee said it was improper to say only people from the film industry were involved in drug abuse.
He called upon film personalities and the media to play a constructive role in tackling this issue.
Excise Department Commissioner RV Chandravadan also said drug menace was a social problem and that civil society should come forward, and it was the collective responsibility of all to fight this issue. "A full scale investigation is underway from all angles," he said.
Naidu also administered 'Say No To Drugs' oath to the participants. The excise officials have so far arrested 20 people, including US citizen Dundu Anish, a former aerospace engineer who has worked with NASA; a Dutch national, Mike Kamminga, and seven B Tech degree holders employed with multi-national companies in Hyderabad in connection with the drug racket.
The racket involved supplying high-end drugs such as lysergic acid diethylamide (LSD) and methylenedioxy-methamphetamine (MDMA).
The investigators suspect that the gang's clientele included nearly 1,000 customers including students of city-based schools and colleges, people associated with Tollywood, senior officials of MNCs and employees of IT firms in Cyberabad.
India
Those named in the charge sheet include two arrested businessmen, the head of a news channel, a Hyderabad-based liquor businessman, a Delhi-based liquor distributor and two officials of the excise department
Politics
AAP convener and Delhi chief minister Arvind Kejriwal also reacted to the CBI chargesheet which named seven people but did not name Sisodia, calling the excise policy scam case "fake" and alleging that it was nothing but an attempt by the BJP to malign and implicate his deputy
Education
Here are the steps that you need to follow in order to apply for the BPSC Drug Inspector recruitment 2022