Vedanta terms Tamil Nadu government's decision to shut Thoothukudi Sterlite copper plant 'unfortunate'
Vedanta Ltd on Monday termed as 'unfortunate' the Tamil Nadu government's order to close down the Sterlite copper plant at Thoothukudi and said it would decide the future course of action after studying the development
New Delhi: Vedanta Ltd on Monday termed as "unfortunate" the Tamil Nadu government's order to close down the Sterlite copper plant at Thoothukudi and said it would decide the future course of action after studying the development.
This follows Tamil Nadu government ordering the state Pollution Control Board to seal and "permanently" close the Vedanta group's copper plant in Thoothukudi  following last week's violent protests over pollution concerns during which 13 people were killed in police firing.
"Closure of Sterlite Copper plant is an unfortunate development, especially since, we have operated the plant for over 22 years in most transparent and sustainable way, contributing to the Thoothukudi and state's socio-economic development. We will study the development and decide on the future course of action," Vedanta Ltd said in a statement.
The government's decision came a day ahead of the start of the state Assembly session where it is likely to come under intense Opposition fire over the TThoothukudi  incidents. "Now the plant is permanently closed. The Government Order (GO) has been implemented," Thoothukudi district collector Sandeep Nanduri said.
The closure of the copper plant caps sustained protests and campaign for the last several years by the local people against copper factory over environmental pollution concerns. The GO said it endorsed the recent closure direction of the Tamil Nadu Pollution Control Board, and also asked the TNPCB to "seal the unit and close the plant permanently".
Chief Minister K Palaniswami said the government has issued the GO in deference to the sentiments of the people. The locals were protesting for the closure of the factory for 99 days. Protesters turned violent on May 22, the 100th day of their stir, and 13 people were killed in police action against them last Tuesday and Wednesday.
Asked what he had to say to the people of Thoothukudi, the chief minister said, "Peace has returned to the town and it must continue, and people should cooperate with the government. Their demand has been fulfilled by Amma's government."
Palaniswami said people of Thoothukudi were seeking permanent closure of the plant since it did not meet the environment related conditions of the National Green Tribunal and the Tamil Nadu Pollution Control Board.
India
On Wednesday, for the first time in the last 10 days, the air quality in the city has shown significant improvement from the "very poor" to the "poor" category, according to SAFAR
First Cricket News
Karthik missed the Syed Mushtaq Ali Trophy T20 tournament which Tamil Nadu won in New Delhi on Monday owing to an injury while Washington Sundar has been out of action since the tour of England earlier this year and was undergoing rehabilitation at the NCA in Bengaluru.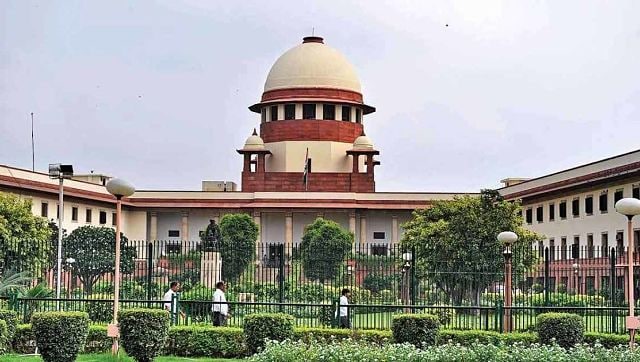 India
The former judge, in the letter, said, I find it embarrassing to continue as a member of the Tribunal and the Claimant can't alone be asked to pay a fee decided by the Tribunal