Vatican selects Mumbai-based designer's logo for Mother Teresa's canonisation
Karen Vaswani's 'smiling mother' logo design will grace worldwide celebrations for the canonisation of Mother Teresa in Rome
Mumbai-based freelance graphic designer and full-time mom Karen Vaswani has a lot on her plate. The homemaker is part of a band called Rocking Marmalade, helps out in two churches and handles the social media for the tribal women of Aarey for home-made pickles and chutneys. So her peers were surprised when the Mahim-based artist received global recognition for her logo for the canonisation of Mother Teresa.
The Vatican decided that Vaswani's 'smiling mother' logo design will officially represent the worldwide celebrations for the canonisation of Mother Teresa in Rome. The logo will grace merchandise like T-shirts, caps, bags and other memorabilia from the event.
Vaswani's didn't expect for her logo to get this scale of recognition. "Sister Prema who heads the Missionaries of Charity and Father Brian Kolodiejchuk who is the postulator in Rome, happened to see it and they loved it. They decided to use it in all their communications internationally," she told Mint. "Some are under the false notion that I won a contest. But I just designed this for the people I know and have worked with in the past," she added.
"The logo theme came from the Vatican. Mother Teresa is being canonised during the ongoing Year of Mercy, as declared by Pope Francis. I was told to incorporate a line that reads, 'Mother Teresa: Carrier of God's Tender and Merciful Love'. Understandably, the visual had to match that sentiment," Vaswani said while explaining the concept of the logo.
"She's known for her love for children, for humanity in general and the pose reflects just that. It's a classic Mother pose. I knew that the logo would be used on multiple mediums, so I kept the design minimalist," she told the Deccan Chronicle. She added that it was the warmth, maternal smile that made this logo selected.
Vaswani's family and friends are thrilled that her philanthropic graphic design expertise is being recognised worldwide. Her creative work will go a long way when Mother Teresa will be canonised by the Catholic Church in a week-long grand ceremony in Rome on 4 September.
India
Yoga teacher Nivedita Joshi recounts how yoga saved her life when doctors had given up on her, and of course her association with legendary BKS Iyengar
World
International Day of Yoga: Has Prime Minister Narendra Modi become the face of yoga? Tune in to find out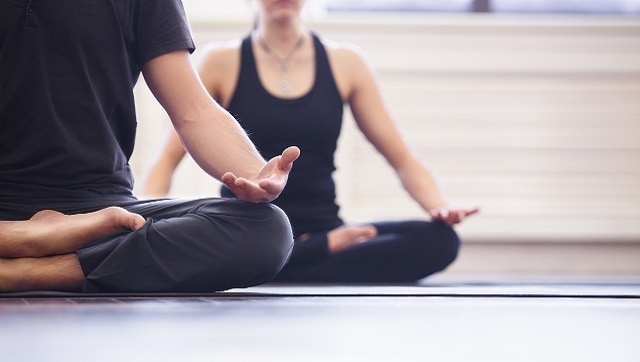 Lifestyle
Yoga brings us back to our nature which is harmony and joy. While postures make the body healthy, pranayama and meditation take the mind deep within to the seer