Vande Mataram to cow urine test: 'No Muslims at Garba' campaign achieves less
Coming at the start of Navratri, the communal clashes were initially seen as Muslims reacting to the VHP's ban. Others see it as an attempt to embarrass Modi.
The Hindutva matadors' 'no Muslims at Garba' campaign during the Navratri festival seems to have had only a superficial impact. But newer elements like spying, calls for Vande Mataram test and cow urine drinking test have sullied this year's celebrations in several parts of the country. The Gujarat government's directive to the police not to prevent anyone from participating in the Garba has partly neutralised the fanatics' attempt to stoke communal passions.
The communal flare-up in Vadodara, the constituency Narendra Modi vacated in favour of Varanasi, has led to diverse inferences. Coming right at the start of Navratri, the communal clashes were initially seen as Muslim reaction to the VHP's ban. Moderates in the party see it as an attempt to embarrass Modi who is seeking a new secular image. The Vishwa Hindu Parishad is seen behind a posting on Facebook that offended Muslims. The VHP in Gujarat is controlled by Pravin Togadia, who has been at loggerheads with Modi.
"Little else explains the incidents coinciding with Modi's visit to the US," says Iqbal Hussain who teaches political science in Indore.
Muslim intellectuals have welcomed the Gujarat government's directive not preventing Muslims from Garbas. But, they see no reason why Muslims would insist on participating in a Hindu religious ritual. Former president of the Gujarat unit of People's Union for Civil Liberties (PUCL) Prof JS Bandukwala said there was no reason for the Muslim youths to go to garbas.
While asking Muslim youths to stay away from the dancing festival former Congress MLA from Bharuch Mohammed Patel, thanked VHP for imposing ban. In an open letter to VHP, he said: "I am grateful that VHP has done what the Muslim organisations failed to do to prevent their youth from joining the festivities which are against Islamic tenets."
The Muslim point of view on the issue varies from state to state and town to town. In Madhya Pradesh where Usha Thakur, the legislator from Indore, sparked off the controversy by seeking a ban on Muslim participation in garba, the posturing has evoked mixed reaction from the community.
Bhopal's Zahoor Alam, 37, says he has occasionally participated in the dance. It certainly is a great social platform. "I don't miss the event. But I am hurt at the slanderous ban. I have been there only on invitation. I have kept off after my hosts migrated. My boutique does a great business during Navratri. The ban has not affected my business; nor has it strained my relations with my Hindu friends. So what have the fanatics achieved? Only anti-social elements benefit from such bans. With the festivity so politicised the sanctity we attached to it despite following a different faith is fading."
Thakur had claimed that surveys showed Muslim youth who join Garba dances to entice Hindu girls to convert them to Islam. She shocked the moderate BJP leaders by claiming that every year over 4,00,000 girls were being converted. Hitesh Joshi, an engineering student from Indore can't hide his sarcasm while picking up the thread from Thakur's remarks: "There will be 400,000 fewer girls converting to Islam this year," he says.
Najmul, from Chhoti Kharsani in Indore, whose grandfather was a Hindu, has been a regular at the Garba for the past four years. At 17, he has never felt a stranger with so many Hindu friends. Now there is a sense of loss that he can't explain: "I am not sure. They might be right in checking the entry. I have not gone this year," says Najmul.
In Bhopal, another BJP legislator Rameshwar Sharma sparked off a fresh controversy by suggesting that Muslims must express their faith in Hindu rituals if they want to join Garba festival.
According to a report, Sharma said if Muslims want to participate in Garba festival they should drink cow urine and sing Vande Mataram. Sharma, who submitted a six-point charter to the district collector on participation of non-Hindus at garba venues, didn't disown the remarks. The demands include: Checking ID cards and allowing non-Hindu men only if they are accompanied by female family members (mother, sister, daughter or wife); before allowing non-Hindu men entry, they should be asked to give an undertaking that they have full faith in 'Garba utsav and Hindu religion'.
The collector Nishant Warwade, however, said, it will be impractical to insist on ID cards. "I don't think such instructions are warranted at the moment. We don't have resources to install CCTV at Garba venues."
Though the BJP distanced itself from Sharma's move, it did not seem to disagree. "If they wanted to keep sanctity of the festival intact [then] nothing wrong in it?" said BJP state unit head Nandkumar Singh Chauhan.
More startling is the new trend of spying on the family members during Navratri.
The Indore newspaper Free Press quoted Kumar from Doctrine Detectives as saying that the new trend has turned Navratri into a "growing business for the detectives." The majority of assignments include a demand for watch from parents of young girls, husbands living away from their wives. The sleuths are asked to check who the women are hanging out with during nights of Navratri. The trend apparently started in Ahmadabad and has reached Indore and Bhopal.
Find latest and upcoming tech gadgets online on Tech2 Gadgets. Get technology news, gadgets reviews & ratings. Popular gadgets including laptop, tablet and mobile specifications, features, prices, comparison.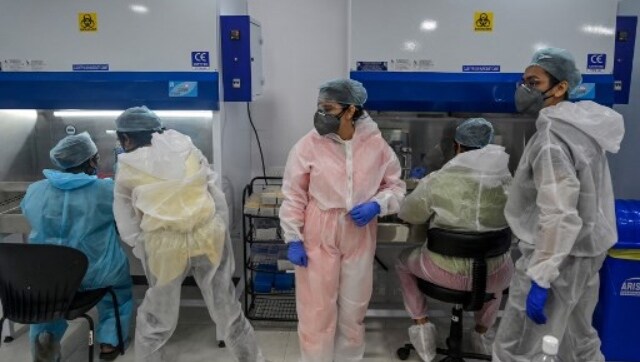 India
While experts say that rapid antigen tests can help countries with out-of-control outbreaks, India's practice of conflating the data from rapid tests and RT-PCR tests risks painting an incomplete picture of its infection rates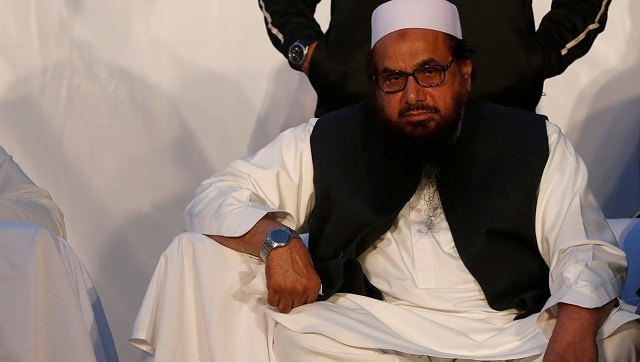 World
Saeed has been in and out of house arrest since 2008, with the courts setting him free after the State seemed unable to frame charges
India
BJP CMs have declared their intention to enact laws against this practice but the fear of physical harm has failed to deter young women from marrying out of choice