Uttarakhand farmers demand loan waiver after cultivator commits suicide
Demanding loan waiver, farmers in the Pithoragarh district in Uttarakhand staged protests after a cultivator committed suicide.
Pithoragarh: Demanding loan waiver, farmers in the Pithoragarh district in Uttarakhand staged protests on Saturday after a cultivator committed suicide allegedly on receiving a debt repayment notice from a bank.
The protesters in Berinag and Lohaghat came on roads and demanded that all loans taken by farmers in the region be waived off as their crops have been damaged first by draughts and then by rains.
Farmers alleged that the state government was having an indifferent attitude to their demands for loan waiver after their crops were damaged due to heavy rains and hailstorm last month.
"The farmers in the hill region of the state are not in a position to repay agricultural loans," Block head in Berinag block, Rekha Bhandari said.
Meanwhile, Pithoragarh district magistrate C Ravi Shankar said that a magisterial inquiry has been ordered after a farmer in a village near Thal town committed suicide on Friday allegedly due to bank notice on the loans he had taken from them.
The farmer, Surendra Singh, a resident of Purana Thal village of the district, was declared brought dead by doctors when he was brought to Thal hospital after he consumed some poisonous substances at his home near the village.
"We have found notice of bank beneath his bed, on a Rs 50,000 loan he had taken from Gramin Bank's Berinag branch some six months ago and could not repay due to damage to our crop in heavy rains and hails this year," said Manju, wife of the deceased farmer.
Shankar said Berinag SDM Vivek Prakash will conduct the inquiry to find if he had committed suicide due to bank loans and whether his crops have been covered under Pradhan Mantri Fasal Bima yojana or not.
While an official at Gramin bank confirmed notices being issued to farmers on payments of loans, Pithoragarh district magistrate said that the subject of incapability to repay loans will also be inquired.
India
The top court had taken suo motu cognisance and said it cannot allow the UP government "to hold 100 percent physical Kanwar Yatra in view of COVID"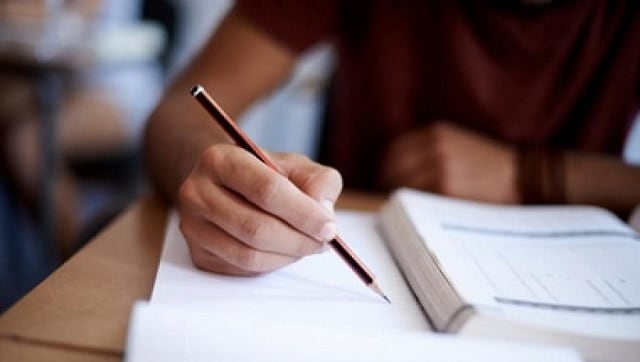 India
The Class X and XII examinations in Uttarakhand were scheduled to be held in May, however, the state government cancelled the board exams due to the COVID-19 pandemic.
Politics
More than 40 leaders from 33 parties attended the all-party meeting on Sunday and discussed which subjects should be brought up during the Monsoon session of the Parliament scheduled to begin on Monday