Uttar Pradesh: Video of couple brutally beaten up in Maharajganj goes viral; police arrests two
A video of a couple being thrashed by goons in Uttar Pradesh's Maharajganj district surfaced on social media after which the police arrested two accused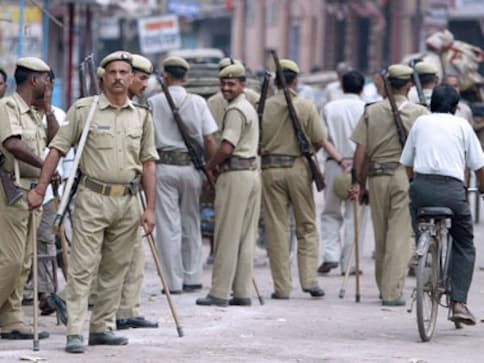 A video of a couple being thrashed in Uttar Pradesh's Maharajganj district has surfaced online almost a week after the incident happened. The couple was brutally thrashed by goons in the name of moral policing and the incident was captured on camera by one of the goons.
The police filed an FIR and two of the accused, residents of Banarsinha village in the district, have been arrested in connection with the case, according to a Deccan Herald report. The girl, who is a minor, alleged that she was forced to strip and pose indecently with her lover by the miscreants.
When she told her parents about the incident, they approached the local police to lodge a case against the accused. However, the police allegedly asked the girl's family to let the incident go in exchange for Rs 37,000 because the girl would face social humiliation if the matter became public, Times Now  reported.
The local police launched an investigation only when senior police officials took cognisance of the video.
Opposition parties have accused the BJP government in the state of not doing enough to crack down on goons and prevent such incidents.
In April, Hindu Yuva Vahini members allegedly barged into a home in Meerut and thrashed a young couple on suspicion of 'love jihad'. The boy accused the group's members of moral policing.
The anti-Romeo squads constituted by Uttar Pradesh chief minister Yogi Adityanath have also been accused of harassment and it had aroused concerns that the squad members may indulge in moral policing.
India
Brij Bhushan Sharan Singh alleged that Thackeray has encouraged "atrocities" against North Indians in Mumbai and he should apologise to them
India
At least 27 people were killed and 12 injured after the fire broke out in the building near Mundka metro station on Friday
India
In 2007, Mukul Goel, the then Deputy Inspector General of Agra, was suspended from his post by Chief Minister Mayawati for alleged irregularities in police recruitment. He was later reinstated and the case was closed