Dalit law student murdered: Students of Allahabad University go on rampage, lay siege at DM's house
Angered over the killing of a Dalit student of Allahabad University, students on Monday went on a rampage, setting a bus on fire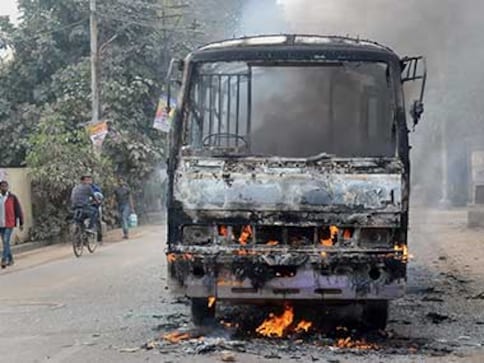 Allahabad: Angered over the killing of a Dalit student of Allahabad University, students on Monday went on a rampage, setting fire to a bus.
The angry students also laid siege to the house of District Magistrate Suhas LY, police said.
Brutally assaulted by four men, Dalit student Dilip Saroj died on Sunday night after slipping into a coma. He was attacked outside a restaurant in Colonelganj on Friday night.
A waiter at the restaurant, Munna Singh Chauhan, has been arrested and two policemen have been suspended.
Angry varsity students aligned to the Samajwadi Yuvjan Sabha (SYS) and the All India Students Association (AISA) took out a protest march on Monday and raised anti-government and anti-police slogans.
Demanding the immediate arrest of the culprits, the students also sought adequate compensation for the deceased student's family.
Saroj was an LLB second-year student and hailed from Pratapgarh. A video of the killing has gone viral, leaving the police red-faced.
No one in the Uttar Pradesh government has reacted to the gruesome killing which incensed the opposition parties.
Efforts to speak to Health Minister Siddhartha Nath Singh, a legislator from Allahabad and spokesman for the Uttar Pradesh government, went in vain as he did not take calls.
Bahujan Samaj Party (BSP) chief Mayawati has slammed Chief Minister Yogi Adityanath for the killing of the Dalit student.
In a statement, she said the atmosphere in the country and the state had become "vicious and violent" due to the politics pursued by the Bharatiya Janata Party (BJP).
Sports
The action will also be initiated against four retired officers for their negligence and irregularities
India
The chief minister said there are about 2.5 lakh gram panchayats in the country. Of these, more than 58,000 are in Uttar Pradesh. He also added that apart from achieving the goal of self-reliance of gram panchayats with the use of technology, they can also be made smart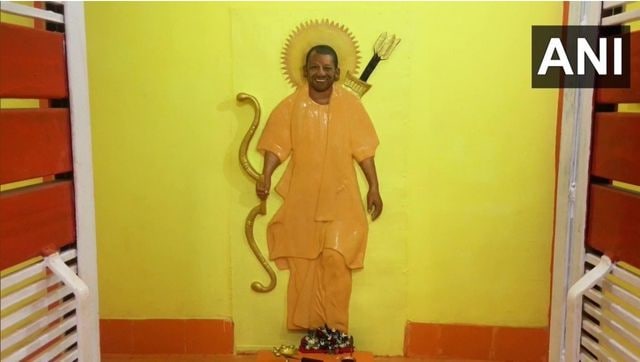 India
A relief statue of the Uttar Pradesh chief minister seems to emerge from a wall carrying a bow and quiver of arrows. Also, a halo sits behind the head of the idol