Uttar Pradesh: Mob thrashes Swiss couple in Fatehpur Sikri, 1 arrested, Sushma Swaraj steps in, seeks report from govt
Sushma Swaraj sought information from the UP govt on a news report of a young Swiss couple being attacked by a group of youths in the Fatehpur Sikri
Prompt action followed after External affairs minister Sushma Swaraj Thursday sought information from the Uttar Pradesh government on a news report of a young Swiss couple being attacked by a group of youths in the Fatehpur Sikri on Sunday. According to ANI, the police have registered an FIR against four people. ANI reported that one person was arrested.
Fatehpur Sikri Swiss couple attack: FIR registered against 4 unknown people; 1 accused arrested.

— ANI UP (@ANINewsUP) October 26, 2017
Agra: Swiss couple attacked by unknown people in Fatehpur Sikri. Police probe underway. EAM has sought report of the incident from UP Govt. pic.twitter.com/bVIuPvTOF8

— ANI UP (@ANINewsUP) October 26, 2017
According to the report, a couple from Lausanne in Switzerland was chased and attacked with stones and sticks by a group of youths in the Fatehpur Sikri on Sunday, leaving them battered and bruised.
Quentin Jeremy Clerc, 24, who came to India on 30 September with his girlfriend Marie Droz, also 24, was quoted as saying that they were strolling near the railway station at the Fatehpur Sikri after a day in Agra when the group started following them and later attacked.
The couple said as they lay on the ground bloodied and bruised, bystanders began taking videos of them on their mobile phones.
I have just seen this. I have asked for a report from the State Government. / 1 https://t.co/NbJk4BF5iS via @TOICitiesNews

— Sushma Swaraj (@SushmaSwaraj) October 26, 2017
My officers will reach them in the hospital. /2 — Sushma Swaraj (@SushmaSwaraj) October 26, 2017
"They initially passed comments, which we didn't understand, and then forced us to stop so they could take selfies with Marie," Jeremy was quoted as saying by The Times of India.
The mob later attacked the couple so mercilessly that, according to Hindustan Times, the male victim was left with a fractured skull and nerve damage, and the woman with broken bones.
The doctor attending the couple, according to The Financial Express, said that the blow which struck Jeremy in his ear was so strong that it has caused him hearing impairment.
The male victim has dismissed as "rumours" reports that they were kissing, which "instigated the crowd", said The Times of India.
The in-charge of Fatehpur Sikri police station Pradeep Kumar said the couple initially did not want to file a complaint and the case was made out by the police on its own.
The police late on Wednesday arrested a suspect in connection with the attack.
With inputs from PTI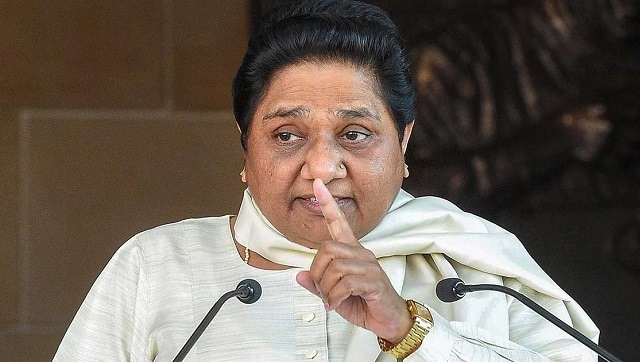 India
Fifty-five people have died as Uttar Pradesh's Firozabad district has been battling an outbreak of dengue and deadly viral fever for the past two weeks
India
Firoz­a­bad has been the worst-hit dist­r­ict, with nea­r­ly 50 cas­ualties. The viral fever has also grip­ped Agra, Math­ura, Mainpuri, Eta­wah and Kasganj in the past few days
India
Taking note of the heavy rainfall, District Magistrate, Lucknow, Abhishek Prakash has advised people to remain indoors and avoid going out.