Uttar Pradesh govt wants cow shelters in jails but 69% of them are overcrowded, 33% understaffed
The jails of Uttar Pradesh (UP), overcrowded and understaffed, are in no position to house gaushalas (cow shelters) as the state government recently proposed.
Devnik Saha
The jails of Uttar Pradesh (UP), overcrowded and understaffed, are in no position to house gaushalas (cow shelters) as the state government recently proposed.
The prisons of India's most populous state are 69 percent over capacity–compared with the national average of 14 percent — and have only two-thirds of the staff they need, according to 2015 prison statistics, the latest available with the National Crime Records Bureau (NCRB).
The capacity of jails across Uttar Pradesh is 49,434, but they hold 88,747 inmates, the data reveal. Nationally, the figures are 366,781 and 419,623, respectively.
The highest occupancy rate was reported in Dadra and Nagar Haveli, 277 percent, more than any other state and union territory, followed by Chhattisgarh (234 percent) and Delhi (227 percent).
Source: Prison Statistics 2015, National Crime Records Bureau
Enough manpower to manage prison, prisoners and cows?
"We have manpower and most jails have adequate land to set up gaushalas. Naini Jail in Allahabad already has a gaushala," minister of state for jails Jai Kumar Singh had said of government plans for jail gaushalas. "We are looking at the possibility of starting gaushalas in other jails. Our plan is to run them with a little grant from the government and utilise the assistance from social workers and citizens."
There is a 33 percent shortage in jail staff in Uttar Pradesh. Of a sanctioned strength of 10,407, 6,972 (67 percent) posts are filled. The national shortage is 34 percent, according to 2015 NCRB data.
Bihar is most starved of prison staff–it has 2,654 personnel while it needs 7,860, a shortage of 66 percent, followed by Delhi (47%) and West Bengal (41 percent), IndiaSpend reported on 11 November, 2016
Uttar Pradesh has more undertrials than any state
In absolute numbers, Uttar Pradesh had the highest number of undertrials (62,669), followed by Bihar (23,424) and Maharashtra (21,667), according to 2015 NCRB data. In Bihar, 82 percent of prisoners were undertrials, the highest among states, the data further reveal.
More than 25 percent of undertrial prisoners in 16 out of 36 states and union territories have been detained for more than one year in 2014; Jammu and Kashmir leads this list with 54%, followed by Goa (50 percent) and Gujarat (42 percent), and Uttar Pradesh leads in terms of sheer numbers (18,214), IndiaSpend reported on October 17, 2016.
Furthermore, human rights activists have often raised the subject of the living conditions of prisoners in jails.
Since 2013, the Supreme Court has been hearing a suo motu case involving inhuman conditions in 1,382 prisons in India. In this case, the bench comprising of justices Madan B Lokur and RK Agrawal issued directives to all states in February, as The Wire reported on 11 April, 2016.
(Saha is an MA Gender and Development student at Institute of Development Studies, University of Sussex.)
News & Analysis
The cybersecurity expert shared a screenshot where he revealed that the hacker is planning to host an auction of this leaked data on 4 September.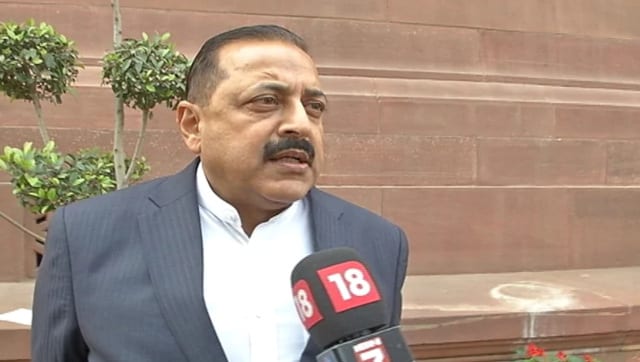 India
The guidelines are aimed at providing a well-defined framework and guiding principle to facilitate and enable sharing and exchange of biological knowledge, information and data
India
Barabanki road accident: 18 people died while 25 injured after a truck bus accident on Lucknow-Ayodhya National Highway in Ramsnehighat police station area of ​​Barabanki district at around 1.30 pm on Tuesday