Uttar Pradesh govt to not fund 'useless' beautification projects; make provision for farmer schemes
Funds allocation to 'wasteful projects' of UP government have been 'stopped' to create resources for farm loan waiver, agriculture minister Surya Shahi said
Lucknow:  Funds allocation to "wasteful projects" of previous Uttar Pradesh government have been "stopped" to create resources for farm loan waiver scheme, state agriculture minister Surya Pratap Shahi said.
"The wasteful expenses incurred in different schemes of the erstwhile SP government such as Gomati River Front Scheme and Janeshwar Mishra Park have been stopped and funds utilised to make the budgetary provision of Rs 36,000 crore for payment of crop loan outstanding against small and marginal farmers in the state," Shahi told PTI in an interview.
He further said the UP government is concerned and sensitive to the needs of the farmers, and will take every possible step to improve their condition and augment their income.
"Rs 67,682 crores have been allocated to agriculture in this Budget, which is the biggest allocation so far. Last Budget's allocation to agriculture was Rs 29,771 crore. Provision of Rs 19.56 crore has been made for increasing availability of vermi-compost in order to augment crop yield. Besides, provision of Rs 261.66 crore made for soil survey and testing," Shahi said.
A target has been set to distribute 88.82 lakh metric tonnes of fertilisers.
Emphasising that the government is keen to revive the traditional agricultural techniques, the minister said, "There is a proposal to implement bio-agriculture programme through traditional agricultural development scheme under the national mission for sustainable agriculture in 30 districts including all the district of Bundelkhand".
Provision of Rs 968.57 crore has been made under the national agriculture development scheme, while an arrangement of Rs 450 crore made for Pradhan Mantri Fasal Bima Yojna.
"The state government has proposed to set up 300 custom hiring centres and 582 farm machinery banks under the Submission on Agriculture Mechanisation, so that small and marginal farmers can procure farm equipment on hire and subsidy basis," Shahi said.
A target of producing 567 lakh metric tonnes of food grains and 11 lakh metric tonne of oilseeds has been fixed. Similarly, a target to distribute 56 lakh quintal of seeds has been fixed, out of which 11 lakh quintal will be distributed for Kharif crops and 45 lakh quintal for Rabi crops.
"Provision of Rs 10 crore has been made to set up centre of excellence for crop research in agriculture and technology universities in Kanpur (vegetables and fruits), Faizabad (paddy), Meerut (agro-forestry), Banda (development of rainfed farming) and Allahabad (agro-machinery)," the minister said.
For Pandit Deendayal Upadhyay Kisan Samriddhi Yojna, a provision of Rs 10 crore has been made under which ravines, waste land and water logged land will be reclaimed and land allotted to farm labour will be treated, besides providing source of livelihood, Shahi said.
"Apart from this, provision of Rs 10.41 crore has been made for irrigation sprinklers for over-exploited, critical and semi-critical development blocks. Provision of Rs 125 crore made to set up photo voltaic irrigation pumps under the alternative energy management," he added.
The BJP government in its maiden Budget has also made provision of Rs 25 crore for hybrid vegetable production and management to augment income of small and marginal farmers.
The Budget also mentions that 20 new agricultural science centres will be set up in 20 districts with the help of the Centre.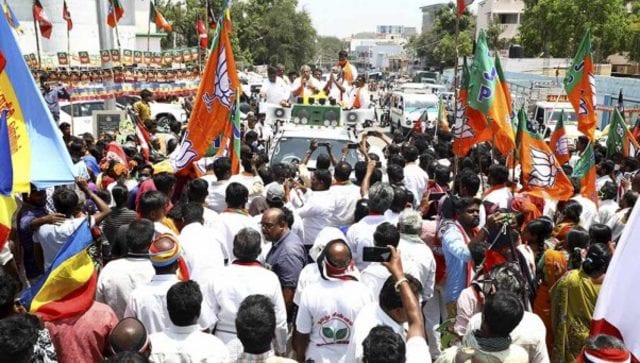 Politics
Perhaps the time has come for politicians of all parties, not just the aam aadmi, to also exhibit that "Covid-appropriate behaviour"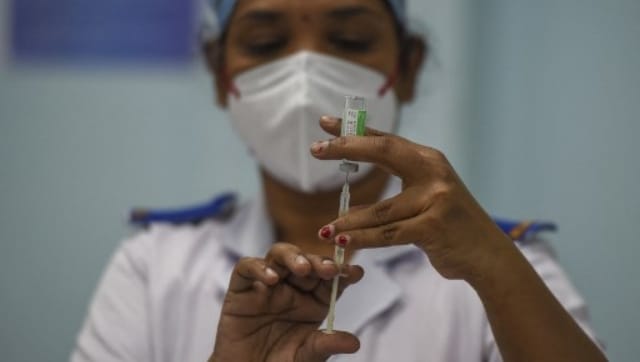 India
Kamlesh Kumari's family members told reporters that Kumari had gone to Marhauli PHC on Thursday for her first shot of the anti-coronavirus vaccine and an ANM ended up giving her two doses
India
The Uttar Pradesh government said a team of doctors of the Banda Medical College examined Mukhtar Ansari at the jail and found no "immediate" health issues