Uttar Pradesh: Forensic lab director suspended for misleading report, 'explosive PETN' found to be Quartz
The director of FSL, Lucknow was suspended over 'misleading' report which had said that the substance recovered from the UP Assembly was highly explosive PETN.
The Uttar Pradesh government on Monday suspended the director of the Forensic Science Laboratory (FSL) in Lucknow over an allegedly "misleading" report which held that the suspicious substance recovered from the state Assembly on 12 July was highly explosive PETN, an official said.
The state government has initiated a probe in the matter, he added.
The director, Shiv Bihari Upadhyay, has been suspended for allegedly giving a wrong, misleading, incomplete and unconfirmed report about the substance recovered in the state Assembly, Principal Secretary (Home) Arvind Kumar said.
"Upadhyay got the substance recovered from the state Assembly examined and in the report it was held to be PETN positive. When the National Investigation Agency (NIA) got it tested from CFSL, Hyderabad, it was found to be silicon oxide (Quartz) and not the dangerous explosive," Kumar added.
While adding that Upadhyay had been suspended for allegedly getting the substance tested using an explosive detection kit whose usage date had expired in March 2016, Kumar added that another charge against him was that the test was conducted by a person not an expert in the field.
The charges against Upadhyay will be probed by Hitesh Awasthi, Director, Vigilance, the official said.
There were also complaints against Upadhyay pertaining to irregularities during his tenure as the acting director of a laboratory in Patna from 28 February, 2008 to 20 August, 2012, Kumar said.
The Uttar Pradesh administration was rattled on 12 July after a packet of white powder was found near the seat of the Leader of Opposition, which the Lucknow forensic laboratory later claimed was a highly explosive material called Pentaerythritol tetranitrate (PETN).
Chief Minister Yogi Adityanath had asked for an NIA probe in the matter. He had said that it was a "dangerous tendency that the security of the Assembly has been breached when the House is in session.... So far the government was worried about security outside the Assembly now this has become a more serious matter."
The Opposition had picked up the matter to corner the Adityanath government on the law and order situation in the state, even as security was tightened at the state legislature complex.
With inputs from PTI
Find latest and upcoming tech gadgets online on Tech2 Gadgets. Get technology news, gadgets reviews & ratings. Popular gadgets including laptop, tablet and mobile specifications, features, prices, comparison.
India
The factory in Ghaziabad had stockpiled highly inflammable material used in small quantities to make special candles, officials said.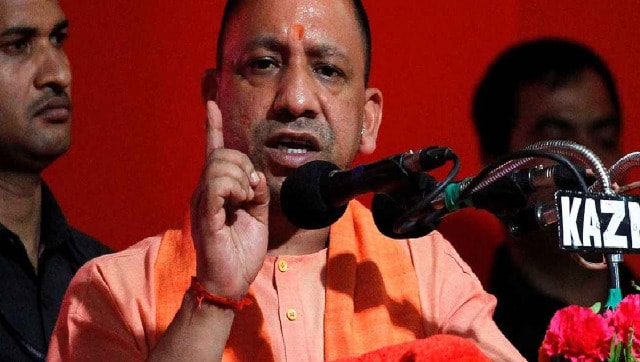 India
The special four-day cleanliness campaign starting today aims to create awareness about COVID-19, vector-borne diseases and other ailments
India
The administration has announced a compensation of Rs 4 lakh each for the families of the dead workers. The injured will be given Rs 50,000 each.