Uttar Pradesh floods: Yogi Adityanath distributes relief to victims, urges districts to be prepared
Uttar Pradesh chief minister Yogi Adityanath Thursday distributed relief to the flood-hit people of the district
Faizabad (Uttar Pradesh): Uttar Pradesh chief minister Yogi Adityanath Thursday distributed relief to the flood-hit people of the district.
Adityanath said that Prime Minister Narendra Modi has directed that all possible efforts are to be made to help those affected by deluge in the state. He further said that natural calamities cannot be stopped, but if preparations are made in advance, the extent of damage can be reduced to a great extent.
The chief minister Thursday visited Faizabad, Ambedkar Nagar, Basti and Gorakhpur districts in the state. Toll in the floods in Uttar Pradesh rose to 91 with reports of nine more deaths as the situation remained grim with 24 lakh people affected by the deluge in the state's eastern districts.
Nearly 57,000 people have taken shelter in relief camps in flood-affected districts of eastern Uttar Pradesh where there was no let up in the situation as waters of rivers emanating from Nepal caused havoc in vast swathes of human habitation, the relief commissioner's office said citing a flood report compiled till Wednesday.
The chief minister said that 25 districts in the state are under the grip of flood, and the state government was providing ample funds to provide all possible help to the deluge-affected people.
He directed officials to make proper arrangements for providing meals to the affected people and said veterinary doctors should take care of animals affected by the flood. Adityanath instructed the officials to survey the damage caused by the floods to houses and crops and provide compensation to the affected at the earliest.
Politics
The FIR against the AIMIM chief was registered Thursday night at Barabanki city police station after his party's rally
India
Boat accidents are common in India, with many overcrowded boats not having safety equipment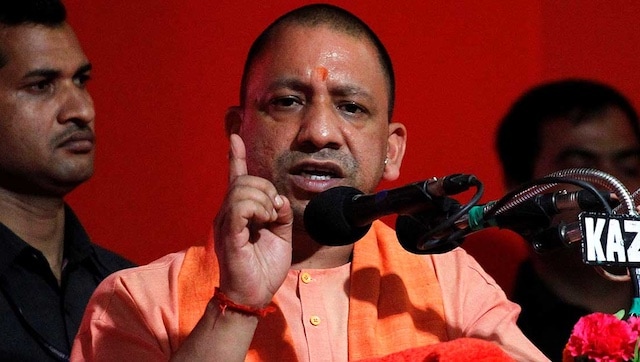 Politics
"Terms like 'unity in diversity' are used for our country. The country belongs to all. No remarks should be made that harm the country," said JDU president Lalan Singh