Uttar Pradesh BEd JEE registrations begin today at kouniv.ac.in; apply before 15 March
There is a provision for candidates to submit their applications post the deadline after paying an additional fee of Rs 500. The last date of submitting applications along with late fees is 22 March
Lucknow University is all set to start the registration process for Uttar Pradesh BEd JEE on its official website from today, 18 February.
Candidates willing to appear in the Uttar Pradesh Joint Entrance Examination for Bachelor's in Education are advised to visit the official site lkouniv.ac.in and register.
According to a report by NDTV, the online registration drive for the entrance exam will begin from 6 pm on Thursday.
The last date to submit the online applications is 15 March.
The report added that all candidates need to pay an application fee in order to register for the exam. For General category candidates, the fee is Rs 1,500. There is a provision for candidates to submit their applications post the deadline and for that applicants will have to pay an additional fee of Rs 500. The last date of submitting applications along with late fees is 22 March.
Follow these steps to apply for UP JEE BEd:
Step 1: Visit the official website of Lucknow University lkouniv.ac.in
Step 2: Click on the candidate registration link on the homepage
Step 3: Fill up the form in the new webpage
Step 4: Once all the compulsory portions have been filled in, submit the form
Step 5: Upon submitting the applications, you will be given an 11-digit application number. Save it carefully for use in the future.
According to a report in Hindustan Times, the university is likely to release the admit cards for the entrance exam on 10 May and the exams will be conducted on 19 May.
Candidates will have to appear for the tests for seeking admission into Bachelor's in Education courses in various exam centres across the state selected by the examination authority.
The report added that the results of the exam are likely to be declared between 20 to 25 June.
Keywords:
India
Activist Kavita Krishnan, who has been involved in the evacuation of Afghan Sikhs and Hindus to India, said the Centre should have a policy of offering citizenship to such refugees in India and providing them work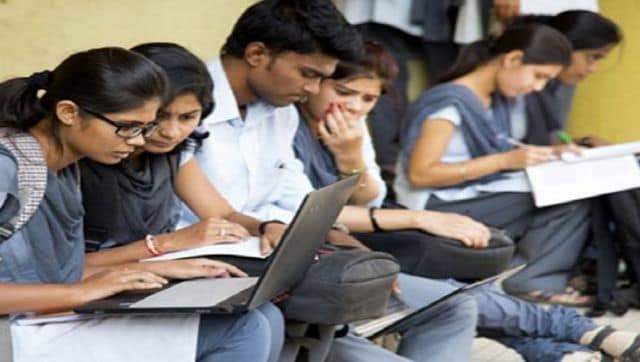 Education
Examinees are advised to keep a check on the official website for any further updates regarding the result. For any other queries, students can seek help by sending an email to apecet2022helpdesk@gmail.com
India
The Lieutenant Governor inaugurated 119 civil projects, including 84 school buildings, laid foundation stones for sports infrastructure in 100 schools as well as two residential schools for tribal students and rolled out NIELIT courses for classes 6 to 12