Utkal Express derailment: Mangled coaches pose challenge as search and rescue operations continue
Building on overnight search and rescue operations, the railways on Sunday deployed high-tech cranes and scores of workers to clear the tracks
Muzaffarnagar: Building on overnight search and rescue operations, the railways on Sunday deployed high-tech cranes and scores of workers to clear the tracks even as the sleepy town of Khatauli tried to come to terms with the tragedy.
Two heavy duty 140-tonne cranes were pressed into service at the crack of the dawn to clear derailed coaches, from which the survivors were rescued and bodies pulled out till late Saturday night.
Thirteen coaches of the high-speed Utkal Express on Saturday jumped the rails, with one of them crashing into a house adjacent to the track near Khatauli in Uttar Pradesh leaving over 20 passengers dead.
A group of curious onlookers gathered at the site of the accident Sunday morning, as two coaches were hauled and put off track on the ground beside it.
Linesmen and other workers brought from nearby places, shovelled away the unwanted stones as new concrete sleepers were laid to reinforce the ill-fated tracks.
"We have come from Panipat to work on the clearing of tracks," said a linesman on the job.
Work is currently underway to haul an overturned coach, which had rammed into the facade of a local college, while another sleeper coach which had rammed into a house, shattering its frontage, is still to be restored on the ground.
"The train had 23 coaches out of which 13 had derailed. It was running at a speed of about 100 kmph when the accident took place," said Delhi Division DRM RN Singh.
Six of the derailed coaches were damaged severely.
Badly mangled coaches are posing a tough challenge in carrying out the work, going on in full swing after the rescue operation by the NDRF got over around 3 am.
A posse of security personnel from the Uttar Pradesh Police, the the RPF, the PAC, the RRF, has been deployed at the site of the accident since it occurred Saturday evening.
And, it is not just the authorities having a sleepless night here, almost the entire city seems to have lost sleep due to the sheer magnitude of the tragedy, that has befallen this town.
India
Sulabh Srivastava, 42, died after his motorcycle rammed a pole near a brick kiln in Sukhpal Nagar under the Kotwali police station area on Sunday, police said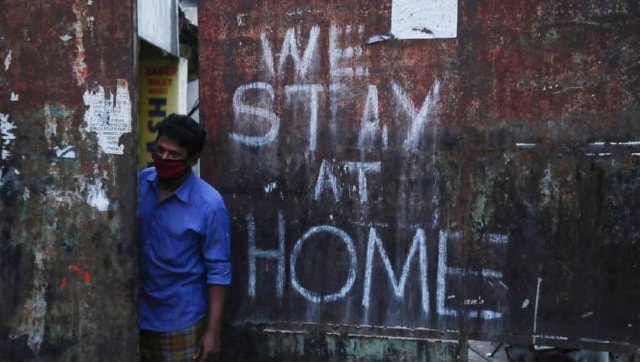 India
A maximum of five people are allowed at religious places, while 25 persons can attend wedding ceremonies or any function
India
Despite having a relationship with the accused for four years, the victim appears to have become aware of her rights suddenly after the promulgation of the ordinance, the judge said