Sri Sri Ravi Shankar says Malala did not deserve Nobel Prize
Sri Sri Ravi Shankar took the meaning of putting your foot in your mouth to an entirely new level when he said that Malala did not deserve the Nobel Prize.
It seems the controversy around his World Culture Festival was not enough for Sri Sri Ravi Shankar.
The spiritual leader on Saturday gave the perfect example of how to put your foot in your mouth when he said that Malala Yousafzai, Pakistani activist for women's education, did not deserve the 2014 Nobel Peace Prize, according to Hindustan Times.
"Nowadays, there is no value to the Nobel Prize. When you award it to a 16-year-old girl who hasn't done anything, what value is left? It has become a political prize," HT quoted Sri Sri as saying.
Sri Sri made these remarks in Latur while he was on a visit to the drought-ravaged region of Maharashtra, according to NDTV.
Reporter: Malala ko puraskaar mila to kya galat thaa?
SriSri Ravi Shankar: Aur kya? Uss ladki ne kuch bhi nahin kiya pic.twitter.com/961EKb9d5e

— ANI (@ANI_news) May 2, 2016
Sri Sri then went a step further and claimed that he had, in fact, rejected the Nobel Peace Prize. "I was in the past offered the Nobel Peace Prize, but I had rejected it as I only believe in working and not in being honoured for my work. We should always honour only to those who deserve it and I am totally against honouring Malala Yousafzai with the prize and it is of no use," Deccan Chronicle quoted him as saying.
Malala Yousafzai has always stood up for education for women and girls in her native region of Swat Valley in the Khyber Pakhtunkhwa province in Pakistan, a region infamous for being controlled by local Taliban where girls had been banned at times from attending school.
She was also shot by the Taliban in the head due to her activism.
But of course, standing up for women's rights in a region where doing that can get you killed is doing "nothing", according to Sri Sri.
When you make a statement as stupid and petty as Sri Sri's remark on Yousafzai, you can almost guarantee that Twitter will explode with reactions, some of them being quite hilarious.
By saying that Malala got the Nobel for politics, Sri Sri has done some (flood)plain speaking

— Madhavan Narayanan (@madversity) May 3, 2016
And the 'grapes are sour' award goes to .... Sri Sri Ravi Ravi Shankar Shankar

— Salil Tripathi (@saliltripathi) May 3, 2016
With his jealousy for 18 yr old Malala, 59 yr old Sri Sri has once again proved: No amount of 'Art of Living' can make you a better person.

— Shirish Kunder (@ShirishKunder) May 3, 2016
Inspired by Sri Sri Ravi Shankar's refusal to accept a Nobel Prize, I have just rejected the Lifetime Achievement Oscar for 2016.

— lindsay pereira (@lindsaypereira) May 3, 2016
Sri Sri should continue to refuse Nobel Prize till they call it Nobel Nobel Prize

— Joy (@Joydas) May 2, 2016
Sri Sri claims he was offered the Nobel but rejected it as he doesn't believe in awards. Here are ones he accepted: pic.twitter.com/KwrivKP8mg

— Siddharth (@siddharth3) May 2, 2016
Find latest and upcoming tech gadgets online on Tech2 Gadgets. Get technology news, gadgets reviews & ratings. Popular gadgets including laptop, tablet and mobile specifications, features, prices, comparison.
Politics
In an exclusive interview with Network18 group editor Rahul Joshi, Amit Shah delved into a range of topics, including the BJP's political relations with its former ally Shiv Sena in Maharashtra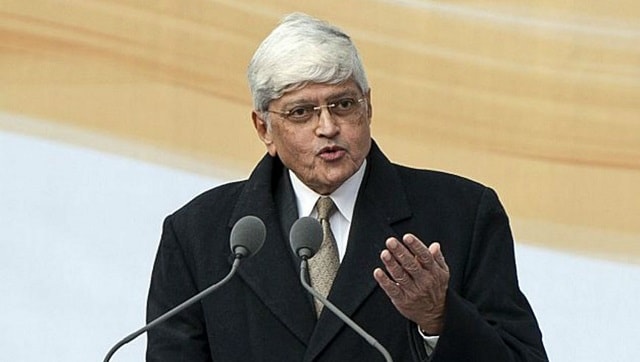 India
Gopalkrishna said the the country's economic policy — one which encouraged industrialisation and urbanisation, causing "huge population unsettlement" and forcing farmers to migrate to cities in large numbers — only spurred the COVID-19 pandemic
India
The former finance minister said the states should not borrow as the liability to provide GST compensation as well as the onus to find resources fall on the Centre