US-led missile strikes on Syria: India urges all parties to show restraint to avoid further escalation of tensions
India, while describing an alleged chemical attack in Syria as 'deplorable', called for restraint after the US, Britain and France launched coordinated missile attacks on the West Asian nation
New Delhi: India on Saturday, while describing an alleged chemical attack in Syria as "deplorable", called for restraint after the US, Britain and France launched coordinated missile attacks on the West Asian nation.
"We have taken note of the recent strikes in Syria. India is closely following the situation. The alleged use of chemical weapons, if true, is deplorable," external affairs ministry spokesperson Raveesh Kumar said in response to queries.
He said that India wants "an impartial and objective investigation by the Organisation for Prevention of Chemical Weapons (OPCW) to establish the facts.
"In the meantime, we urge all parties to show restraint and to avoid any further escalation in the situation," the spokesperson said.
"The matter should be resolved through dialogue and negotiations, and on the basis of the principles of the UN Charter and in accordance with international law. We hope that the long drawn suffering of the people of Syria would come to an end soon."
The US, Britain and France launched coordinated strikes against Syria's research, storage and military targets to "punish" the Bashar al-Assad regime for an apparent chemical attack in Douma that killed over 70 people.
The military action was denounced by Damascus and its ally Moscow as a "failure" and "an act of aggression".
Western allies warned Syria on Saturday that they could launch further attacks if chemical weapons were used again.
World
Blinken's first visit since PM Benjamin Netanyahu returned to power this month as the head of one of the most right-wing governments in Israel's history comes at a time of extreme tension between Israel & Palestine
World
For the provision of healthcare for women, UK received a score that puts it on level with Kazakhstan, Slovenia, Kosovo, and Poland, which is three points lower than when a comparable exercise was conducted last year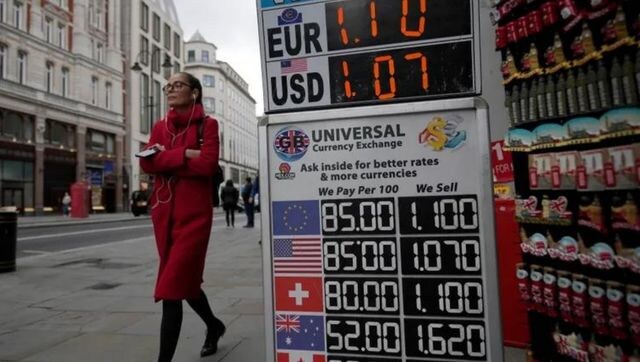 World
As per the earlier forecast, Britain was expected to grow by 0.3 per cent this year and 0.6 per cent next year, which IMF said that it now sees -0.6 per cent this year (2023) and 0.9 per cent growth in 2024