Urdu in the internet age: Experts weigh in on how the language must adapt, evolve to become more accessible
Far from being a language that is on the verge of extinction, Urdu is gaining more attention now because of the Internet. But experts say that its scope should not remain confined to literature and poetry, that it should become a language of utility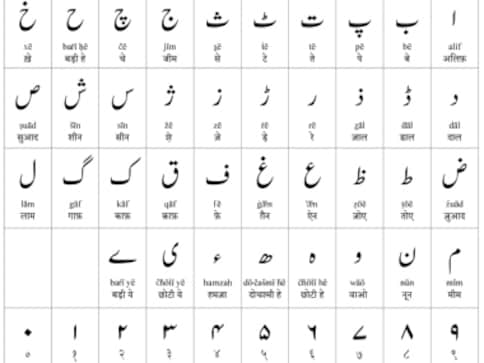 When one thinks of Urdu and the culture surrounding the language, the images that come to one's mind are literature fests, libraries and cities like Delhi and Lucknow. Urdu's image is, for many, moulded by the works of Ghalib, Faiz Ahmed Faiz and Manto. If you'd ask the average Indian where the largest number of Urdu learners are, they would probably point to a state in northern India.
This assumption couldn't be further from the truth. Reports show that it is in Maharashtra that the largest number of students (about 13 lakh) and teachers (about 37,000) engage with Urdu. Maharashtra is also the state that boasts of the largest network of Urdu medium schools (4,900 ) in the country, from primary school to the higher secondary level. Another common misconception is that the language is 'dying' or that its use today is confined to certain communities, or the most unfounded of these theories — that it is the 'language of Pakistan'. Ironically, India has 51 million (native) speakers of the language, a figure that is 3.5 times higher than the number of speakers across the border (estimated at 13,120,540 people).
These concerns, as well as the fate of Urdu in the internet age, were the focal point of a discussion at the India Culture Lab. "The idea that Urdu is in 'danger' is not true. It is alive; what it needs right now is development," said Mahtab Alam, executive editor of The Wire Urdu and one of the panelists at this discussion. He said that the crisis the language faces right now is not of survival, but rather of development and adaptation. He also warned of the danger of limiting the understanding of Urdu to literature. "Literature can be an entry point, or in other words, a means to the end. It can't be an end in itself. Urdu is not just about nazakat, nafasat and latafat as is widely perceived; it is also about the everyday lives of ordinary people. This is as important as saying that Urdu is not just a language of Muslims."
He went on to say that it needs to become the 'language of the bazaar'. "I am not asking for it to become a 'bazaari zuban', but rather the language of the market (bazaar ki zuban). Faiz, Manto, Ismat Chugtai were all great writers and they should be read widely. But they also wrote about the contemporary socio-political situation. Urdu will not develop as long as it is just about novelty. We have to make it a language of utility, and I think the internet and multimedia can play a pivotal role in this," he said.
Annie Zaidi, writer, playwright and filmmaker, raised a point about the ubiquitous nature of the language — that many of us speak it every day without even realising it. "Urdu in its spoken format is actually all around us. We refuse to acknowledge it. Hindi and Urdu are, more or less, the same. The problem is in the setting up of these languages as opposites, which they are not," she said.
Hindi is, in fact, an Urdu word.
She explained that this dichotomy was created in the run-up to Partition, and the result was that more Farsi words were introduced into Urdu's vocabulary, and more Sanskrit words into Hindi. "In a sense, we are in the process of creating two new languages... The problem is the invisibilisation of Urdu and the otherisation of it. The idea that 'Urdu unki zabaan hai. Javed Akhtar explained it so: 'As long as you understand it, you call it Hindi. The moment you don't, you begin to call it Urdu.'"
Just two years ago, artists in Delhi spoke about how they were forced to deface their own painting of an Urdu couplet. Annie highlighted that this otherisation is a consequence of the decision to stop teaching it in many schools, and because of the reactions to its script. "People don't understand something that is written in Urdu. It's a lack of acknowledgement and some of it is deliberate," she said. She says that many are being exposed to it even if they don't necessarily go looking for it. "That interaction can either be a pleasant one, or a surprising one, or a negative one, depending on what your political assumptions are about the language," she added. Up until Independence, authors would choose whichever language better suited their writing, she said, but years later, one's choice of language became a political one.
Annie says that with the increasing presence of Urdu on the internet, there is a higher likelihood of new readers engaging with the language. This is because previously, reading the language was possible only if one went looking for a book or a newspaper. She stressed that there is a need for Urdu to evolve with regards to certain aspects, particularly its script. "One of my pet peeves is that it is very difficult to learn to read and write in it. The more difficult and inaccessible the language is, the more it hurts it. Evolving may make it easier for people. Dr Rahi Masoom Reza had said many years ago that Urdu should shift to Devanagari, that it is the only way to preserve it. The script of Urdu should evolve too, the rigidness that is currently prevalent should change," she said.
Mahtab presented a different a view. "Let's not forget that the script plays a very important role in the life and death of a language. Urdu's script is important because a considerable number of people are still using it," he said. Drawing from his own experience, he said that the form of the language used in print and digital texts is different; notably, the language online can be made more accessible.
Poet-writer Hussain Haidry says that the internet has played a large role in making sure that his Urdu writing reaches a wider audience. Though he now performs at mushaairas and other events, he attributes his initial success to social media. "Had I kept performing at open mics, even across cities, it'd have taken me years to reach an audience of a hundred thousand people." He adds that organisations such as Rekhta have, through transliteration and script-learning modules, enabled more people to have access to the language, which is gaining more attention through multimedia, such as poetry videos. "When the video of my poem 'Lat' was released, it startled me as to how people were watching a random man reciting a poem in Urdu that wasn't even very simple in its vocabulary. I realised much later that perhaps pop culture has been disconnected from Urdu/Hindi poetry for so long that it has now been accepted as a breath of fresh air."
Hussain adds that the 'perception problem' that seems to plague Urdu stems from a political problem. People in India have been made to believe that it is an alien language, he says. "We use words like aansoo, hawa, paani, deewaar, saans, dimaagh, and khayaal all the time, without realising they all have Urdu/Persian/Arabic origins in most cases (purer Hindi alternatives would be ashru, vaayu, jal, bheet, shvaas, mastishk and vichaar). We have surprisingly managed to separate two languages which are almost sister-like in their overall construct and vocabulary. As long as words will float around in people's conversations, they will reach far and wide. If one chooses to keep Hindi alive, they'd automatically save Urdu as well."
The only perils of Urdu's engagement with the internet, in his opinion, is the wrongful attribution of lines or quotes to well-known authors and poets, and the usage of Urdu words without paying heed to the rules of grammar and syntax.
Mahtab stressed that the picture before us is optimistic, because the language has become 'cool'. "Many people who once thought lowly of Urdu or wondered what the use of knowing it would be are now reconsidering their decisions... The language is under-utilised, it needs to adapt and innovate in order to be accessible."
Life
Kaifinama is a biographical documentary which focuses on Kaifi Azmi's writing, social work with the Communist Party, and family.
Life
Amir Khusrau's love for India was rooted in his conviction that it was an ideal refuge for different ideas and religions, as well as the land where he found his spiritual master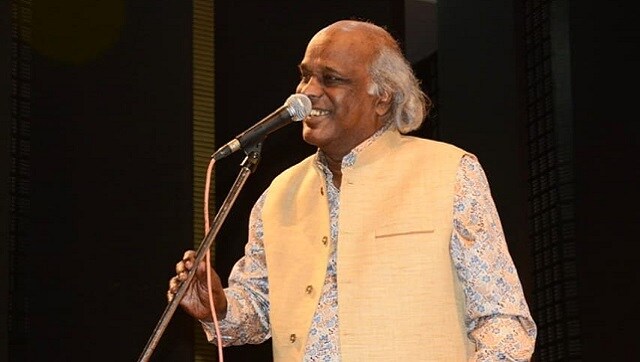 Arts & Culture
Aamir Aziz, Anukrti Upadhyay and Shivam Sharma commemorate Rahat Indori's life and work by reciting some of his memorable couplets