UPSC Civil Services examination 2017: Here is a list of dos and don'ts for the preliminary round on 18 June
The Union Public Service Commission (UPSC) will conduct the preliminary round of the Civil Services examination on 18 June, 2017 (Sunday) all over India. Here is a list of dos and don'ts for the examination
The Union Public Service Commission (UPSC) will conduct the preliminary round of the Civil Services examination on 18 June, 2017 (Sunday) all over India. To download the admit card, students can go to upsconline.nic.in.
The UPSC had earlier said that no paper admit card will be issued for the UPSC examinations. Like every examination, the UPSC Public Services examination 2017, too, has certain rules, which all aspirants must follow.
It is advisable that candidates do not break any of these rules as an infringement of these instructions can lead to disciplinary action against the candidate including debarment from future examinations/selection.
The UPSC civil services examination is conducted in three phases to select officers for Indian Administrative Service (IAS), Indian Foreign Service (IFS), Indian Police Service (IPS) and others: Preliminary Examination (Written Test), Main Examination (Written Test) and Personality Test (Interview).
Firstpost has created a list of dos and don'ts to help UPSC aspirants avoid any last minute confusion during the preliminary round:
Carry the print of e-admit card: The UPSC has clearly said that no paper admit card will be issued for the examinations. UPSC has uploaded e-admit cards to make it easier for students to access it. In a press note, the UPSC urged candidates to download admit cards and take a printout of it beforehand. It is important to keep this in mind as the printed admit card will have to be produced at the venue of the examination.
Carry two identical photographs: UPSC also advised candidates to carry two identical photographs (one for each session) in case the photograph is not clearly visible in the printout.
Proof of identity compulsory: All aspirants must carry with them a valid proof identity such as Voter ID, Aadhaar card, passport or driver's licence.
Use black ball-point pen: Candidates are advised to use a black ball-point pen to the examination hall as they will be required to fill the OMR answer sheets and attendance lists with only that.
Fill OMR sheets carefully: Candidates should be extremely careful while filling in the OMR answer sheets as any omission, mistake, discrepancy especially while filling in the roll number and test booklet series code will make the answer sheet liable for rejection, NDTV reported.
Electronic gadgets not allowed inside examination hall: Mobile phones, laptops, Bluetooth devices, calculator or any other communication device is banned inside the examination hall.
Don't bring valuables to examination hall: Valuable, costly items and bags are also not allowed inside the examination hall.
Lakhs of students undertake the UPSC Civil Services examinations each year from all over the country. About 4.59 lakh students appeared for last year's civil services preliminary examinations.
India
According to reports, bars and restaurants in the state can operate with 50 percent capacity from noon to 8 pm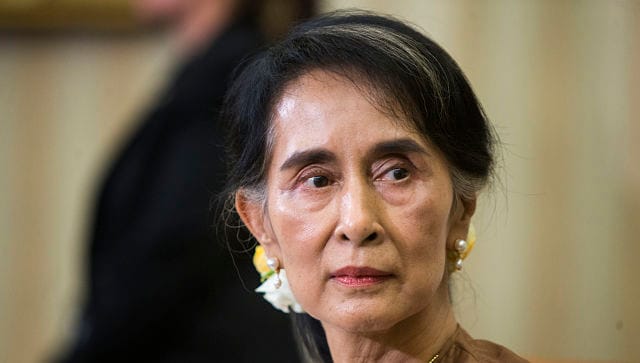 World
The sedition charge calls for up to two years' imprisonment for anyone found guilty of causing fear or alarm that could cause an offence against the State or public tranquility
News & Analysis
Losing the intermediary status means Twitter will now be liable for all the content on its platform that is considered unlawful or 'inflammatory' in nature.