UPSC aspirants protest outside Amit Shah's home, demand extra attempt to adapt to changes in exam pattern after 2011
Several UPSC aspirants staged a protest outside BJP president Amit Shah's residence to press for their demand for one more attempt to crack the civil services exam, claiming they were affected by abrupt changes in rules between 2011 and 2015.
Several UPSC aspirants staged a protest outside BJP president Amit Shah's residence to press for their demand for one more attempt to crack the civil services exam, claiming they were affected by abrupt changes in rules between 2011 and 2015. According to PTI, they protested at Shah's residence in Lutyens' Delhi around midnight on Thursday. The protestors were reportedly 52 in number and lit candles outside the residence. The police said it was a peaceful protest.
The Arun S Nigavekar Committee set up by the Commission and UPSC's own annual report had also highlighted that "due to CSAT, selection of students from regional languages and from humanities background has declined during 2011-2014", In 2015, UPSC made the CSAT-II qualifying in nature. It suggested reducing the English portion in prelims and instead make it slightly tougher in the mains examination.
"Because of these frequent changes in exam pattern and discriminatory nature of CSAT we lost many precious attempts to appear in the exam during this period. We demand due justice from the government. We are not asking for any job, rather we want a chance to compete," the PTI report quoted one of the protesters as saying. Students who appeared between 2011 and 2014 demand they be compensated with one more chance as they lost out because of the changes.
Delhi: UPSC aspirants stage protest in Mukherjee Nagar demanding compensatory attempts in UPSC Civil Services Exam 2019, 2020, 2021 for those who suffered due to the Civil Services Aptitude Test (CSAT) exam pattern pic.twitter.com/igtC65dtXd

— ANI (@ANI) January 1, 2019
Earlier, in December, UPSC aspirants sat on an indefinite hunger strike, demanding compensatory attempts irrespective of their age or category.  "Till now, we have sent 7,500 letters to the Prime Minister's Office, and met so many ministers from the various departments, but the problem has not been solved. So we decided to sit for an indefinite hunger strike from 31 December, one of the protesters told The Indian Express. "We are not demanding for a job, but a fair chance should be provided to all the candidates who got affected due tothe government's decision in changing the exam pattern between 2011 to 2015. From tomorrow we will fast unto death till the government met our demand," another protester was quoted as saying in the report.
The Delhi Police on Tuesday reportedly detained 80 to 100 UPSC aspirants at the Parliament Street Thana as they had gathered for a demonstration at the Parliament Street. However, according to The Financial Express' report, Parliament Street SHO Dinesh Kumar denied the detention and said: "There were demonstrations here. They protested peacefully and left."
On Tuesday, the students launched a two-day protest in the National Capital. Ahead of the protests, the IAS aspirants in a statement said: "Lakhs of students who belong to Hindi medium, rural areas and underprivileged lost their precious attempts due to frequent and abrupt changes made by UPSC between 2011-15. "Three fresh attempts (in 1979) and one Fresh attempt with 5 years age relaxation ( in 1992) was provided when major changes took place in exam pattern and syllabus. It further said that Uttar Pradesh and Odisha have also granted compensatory attempts due to changes introduced in state public service exam due to CSAT. By these notifications, many news students from across India have joined hands to seek justice from the central government," the aspirants' statement read.
Delhi: UPSC aspirants stage protest outside BJP President Amit Shah's residence demanding compensatory attempts in UPSC Civil Services Exam for those who suffered due to the Civil Services Aptitude Test (CSAT) exam pattern pic.twitter.com/BgWeDO4aLu

— ANI (@ANI) January 3, 2019
"The abrupt changes in the exam pattern in those years (2011,13 and 15) were made without prior information. It made us tools of experimentalism." Explaining how their demands have been neglected, the aspirants said that in the last couple of years, they have approached politicians, current ministers, as well as opposition leaders. "They all feel our demands are right. We also met Jitender Singh who asked the DoPT to look into the matter but nothing has moved so far. Our files in the department opened multiple times but seen no headway," one of the protestors said. Even after meeting over several key ministers and sending over 7,500 letters to the Prime Minister's Office, all they have got so far is assurance," said another protestor.
Fed up with the stalled meetings, the students started a movement and carried out a protest march and a petition campaign to the PMO in August 2018 but that also yielded no result.
Recently, following a controversy regarding the reduction of age limit for appearing in the UPSC exam, the government clarified that it is not considering any such proposal. "There is no move by Government to alter the age criteria of eligibility to appear in civil service examinations. Reports and speculations should be put to rest," MoS PMO Dr Jitendra Singh said.
NITI Aayog, the government think tank that replaced the Planning Commission, had proposed that the upper age limit for entry into the civil services be brought down to 27 years from the present 32 years for the candidates from the general category in a phased manner by 2022-23. It also ideated an integrated exam for all city services. All these measures were noted in its comprehensive report 'Strategy for New India @75', which are aimed at reforming recruitment, training and performance evaluation for the UPSC. It also recommended that the recruited candidates should be placed in a central talent pool, which would then allocate them by matching their competencies and the job description for the post.
Several lawmakers on Thursday expressed solidarity with UPSC aspirants. Cutting across party lines, the members of Parliament said it was harsh on the part of the government to deny the aspirants one more chance to appear in the exam.
According to PTI, CPM general secretary Sitaram Yechury said they have raised the issue several times and written to the government but the response has been "callous". "I think this is inhuman because these youngsters are the future of our country. If these youngsters are denied the opportunity then you are having an elitist bias and promoting regional imbalances. We want the government to reconsider this and give these aspirants another chance," Yechury said.
CPI leader D Raja also expressed solidarity to the aspirants affected by the changes. "We are here to express solidarity with their demands and campaign. The government's attitude remains very insensitive. This government talks about cooperative federalism but there is neither cooperation nor federalism. I urge the government to reconsider its decision," Raja said. He also proposed that the students should submit a fresh memorandum to the concerned minister and the prime minister.
RJD leader Manoj Jha, DMK leader TKS Elangovan and Congress leader BK Hariprasad showed support to the demands of the aspirants and said they should be given another chance. Meanwhile, NCP MP Vandana Chavan raised the issue in Parliament on Thursday.
During #ZeroHour in the house, I urged the government to provide additional attempts and age relaxation to civil services aspirants who could not make it because of #CSAT in the #UPSC exams between 2011-14. #CompensatoryAttempt #UPSC #WinterSession @NCPspeaks @narendramodi pic.twitter.com/WlLJqCVPzq

— Vandana Chavan (Political) (@MPVandanaChavan) January 3, 2019
The UPSC has released the exam calendar for the year 2019 on its website, www.upsc.gov.in. UPSC will release the notification for CSE exam on 19 February, 2019 from when the application process will commence. The last date to apply will is 18 March, 2019. The preliminary exam of UPSC civil services will be held on 2 June, 2019. and the UPSC civil services main exam will be held on 20 September, 2019.
Find latest and upcoming tech gadgets online on Tech2 Gadgets. Get technology news, gadgets reviews & ratings. Popular gadgets including laptop, tablet and mobile specifications, features, prices, comparison.
India
Govt sources said the four Jaish-e-Mohammad terrorists killed in an encounter on Thursday were planning 'something big' on the anniversary of the 26/11 Mumbai terror attack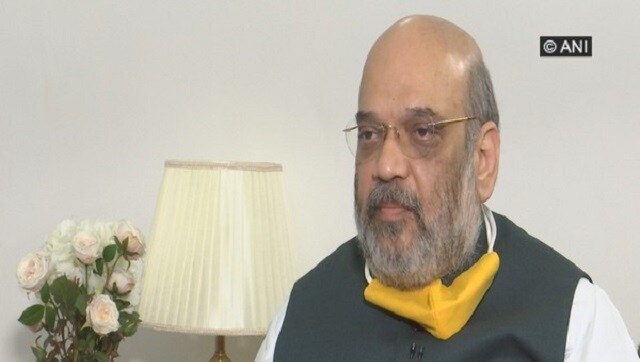 India
The home minister said that Jammu and Kashmir will always remain an integral part of India and warned the People's Alliance for Gupkar Declaration of 'going against the national interest'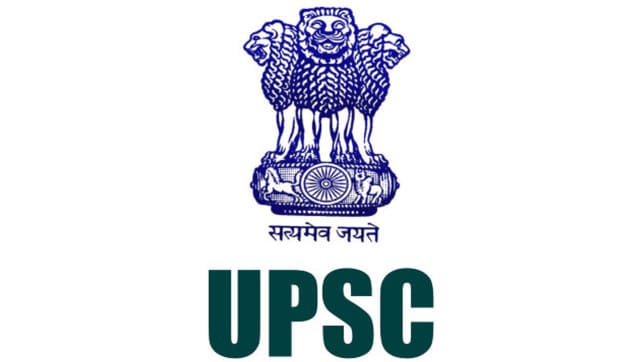 India
Of the total positions, 78 vacancies are for the BSF, there are 69 vacancies for CISF, 27 for ITBP, 22 for SSB, and 13 for CRPF