UP's child development metrics are on the way up thanks to tireless efforts at Anganwadi centres
Thanks to the contributions made by like-minded individuals committed to bringing about a change, the condition of children in the state is improving
As India's largest state Uttar Pradesh plans for the fourth phase of polling in the ongoing Assembly election, a movement to improve basics of child development is quietly continuing despite frequent political interruptions. Child development in the state has had a healthy budgetary allocation over the last few decades, and though statistics still remain the same as earlier, the situation on the ground is changing. Thanks to the contributions made by like-minded individuals committed to bringing about a change, the condition of children in the state is improving.
On 19 February, this author visited a primary school at Kasimpur in Gosainganj outside Lucknow. This was a discovery of slow but certain change. The school, established in 1924, had its building reconstructed in 2004, and is situated in a campus that includes the Anganwadi centre, a school kitchen and midday meal centre, and other structures including separate toilets for boys and girls.
While classrooms in the school presented the usual sight of boys and girls in their uniforms reciting their lines loudly, it was a heart-warming picture that presented in the Aanganwadi centre.
About two dozen children aged between 6 and 8 years sat in a circle, repeating faithfully the lines and actions by the veteran Anganwadi worker Shanti Varma. And hardly any child needed prodding for doing so. Having been used to seeing many Anganwadi centres where the staff while away their time, if being present at all, the picture appeared a pleasant indication that at the ground level, there is hope in the form of such individuals who are shaping the future of children.
The matronly Shanti Varma, while making the children learn alphabets and numbers, and counting and cognitive skills, linked jigsaw puzzle pieces and recited rhymes to remind children of basic personal hygiene. She appeared to be fully immersed in her work, and seemed to be enjoying it too.
This is all the more significant because she does not belong to either an influential caste or family from the village, and is not aligned with any political party or official from the district set-up.
There were telltale signs of election candidates having visited the school, in the form of small headbands and stickers of a particular political party, but Varma said even candidates who did visit the place in the past few weeks refrained from disturbing her work. Blessed with a prodigious memory, she told us she was appointed to the post on 4 February, 1989, and can recollect every single childbirth in her village since then.
Her husband Pati Ram Varma is a small farmer who mostly spends his time helping her with managing the register and paperwork. She proudly claims that she has never missed her duty "even on Karwa Chauth" all these years. She also admits that she is so attached to the centre, that she runs to her workplace every morning. Company of children is her greatest reward, she said.
Despite the best efforts of people like her, however, statistics regarding children in Uttar Pradesh have been rather disappointing. For instance, the proportion of children aged between 6 and 14 years being out of school has risen to 5.3 percent, with the figure of out-of-school girls between 11 and 14 years of age at 9.9 percent. In all, 19 lakh children in the state are employed in child labour, and attendance rates at government schools are between 50-60 percent.
However, sanitation has seen improvement, with availability of usable toilets on the rise, with more than 60 percent schools now having usable toilets.
Kasimpur has a population of 1,840 spread over 300 houses, and this Aanganwadi centre takes care of the needs of this village, though women from the adjoining village of Silauli have also come here from time to time to attend the programmes run by Unicef in conjunction with the Integrated Child Development Scheme (ICDS), National Health Mission and the State Nutrition Mission on nutrition needs for women.
There are 22 girls and 24 boys enrolled in this centre, and Shanti Varma, assisted by Santosh Kumari, treats them all like her own children. Between 10 am and 2 pm, she does not discriminate between girls and boys. And this is not all — when she is on her way back, she often comes across women who stop her and seek solutions to problems regarding themselves or their children.
But, unlike a government employee, she stops and patiently spells out a solution. Shanti Varma is considered an "influencer" in the sense that she has received appropriate training and can influence other villagers on the subject. Women and child health experts are sure that it will be influencers like her who will make the difference and help usher in the desired change in Uttar Pradesh.
India
The UPTET admit cards will be available on 17 November and the exam results will be announced on 28 December.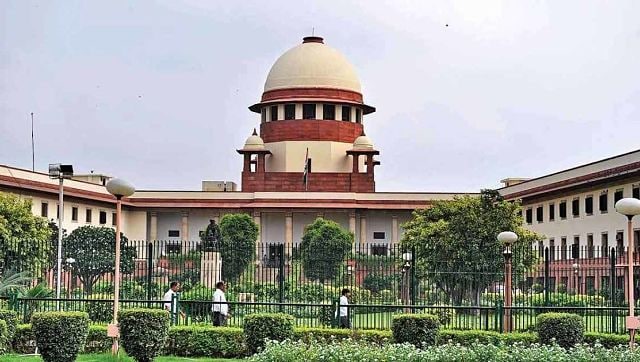 India
In the last hearing the apex court had reprimanded the UP police for "dragging its feet" in the investigation after it found out that the statements of only four out of 44 witnesses has been taken
India
The IAF officer was suffering from fever for the past several days and was admitted to the Air Force Hospital in the district, an official said