UP Police invites media to witness encounter in Aligarh's Harduaganj in bid to convey transparency, shoots two men dead
The two alleged criminals, identified as Mustaqeem and Naushad, were killed in the encounter which took place. They carried a bounty of Rs 25,000 each on their heads, the police said.
In a bid to convey its transparent approach during encounters, the Uttar Pradesh Police on Thursday reportedly invited the media to film an encounter with two criminals that was going to take place in Aligarh's Harduaganj. The two alleged criminals, identified as Mustaqeem and Naushad, who were killed in the operation carried a bounty of Rs 25,000 each on their heads, the police said.
Video footage from the encounter site in Aligarh shows policemen armed with guns taking aim and firing.
Accompanied by policemen, reporters and camera crews were asked to stay "at least 100 metres" away from the encounter site, reported Times of India. No bullet-proof vests or helmets were provided to them.
Aligarh SP (city) Atul Srivastava, however, rubbished the charge that the entire exercise was stage-managed. The police said that they tried to stop the motorcycle-borne criminals at a checkpost. Instead of stopping, the duo opened fire at the police, leading to a chase and exchange of fire. The two were injured grievously in the firing and rushed to the district hospital, where they were declared brought dead.
A police inspector was also injured in the encounter. Senior Superintendent of Police Ajay Sahani told reporters that before Mustaqeem and Naushad died, on the way to the hospital, they confessed that they were involved in the killing of two sadhus earlier this month.
Former Aligarh MLA Haji Zameer Ullah alleged the encounter was fake and demanded a high-level probe into the incident.
The Uttar Pradesh Police has killed 63 criminals in encounters since the Yogi Adityanath-led government took charge of the state in March last year. Four policemen have been killed and over 500 people were injured in these operations that took place in various districts in order to clamp down on crime in the state.
The encounters have garnered criticism from other parties, with the Samajwadi Party calling them fake encounters. Questions have also been raised on whether the encounters are violating human rights.
The senior police officials however, have always maintained that encounters are part of a well chalked out "strategy" to arrest hardened criminals in the state. Uttar Pradesh DGP OP Singh had recently said that criminals who have been engaged by the state police in encounters "are either wanted criminals or the ones who have been at large for a long time and have indulged in heinous crimes".
Singh was was also quoted as saying, "We have never gone in for quantity but always for quality."
With regards to the human rights violations, Singh had reiterated that 'police engagements' are done in a very professional manner. "In all cases where criminals have been killed, we have gone in for magisterial inquiry. We have sent reports to the National Human Rights Commission (NHRC) and these cases are being scrutinised by the judicial process so that nobody can say these are fake encounters," he said.
With inputs from PTI
India
SP chief Akhilesh Yadav and many party legislators and leaders led the march from the party office to Vidhan Sabha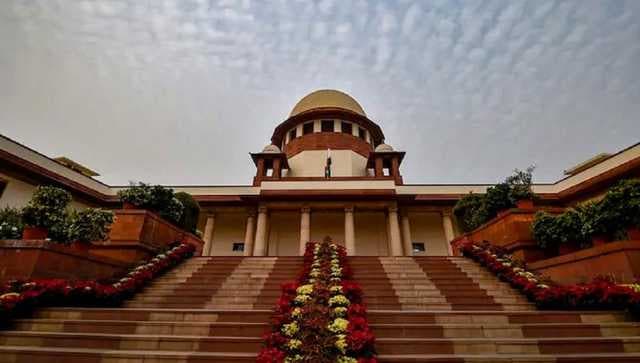 India
The 1986-batch Gujarat cadre IPS officer Satish Chandra Verma was dismissed from the service on 30 August, a month before his scheduled retirement on 30 September
Politics
Besides the election of the party president, important issues related to the strategy for the upcoming local body elections and the 2024 Lok Sabha elections are also likely to be taken up during the convention