UP DGP says policemen found violating traffic rules will have to pay double the fine set under Motor Vehicles (Amendment) Act
Police personnel found violating traffic rules in Uttar Pradesh will now have to pay double the penalty corresponding to that offence under the new Motor Vehicles (Amendment) Act 2019
Police personnel found violating traffic rules in Uttar Pradesh will now have to pay double the penalty corresponding to that offence under the new Motor Vehicles (Amendment) Act 2019

The new Motor Vehicles Act has enhanced the penalties for driving errors

The Ministry of Road Transport and Highways had notified the provisions of the Motor Vehicles Amendment Act 2019 last month and it was implemented in many states of India from 1 September
Lucknow: Police personnel found violating traffic rules in Uttar Pradesh will now have to pay double the penalty corresponding to that offence under the new Motor Vehicles (Amendment) Act, 2019.
State Director General of Police (DGP) OP Singh issued the order on Friday. "Any authority that is empowered to enforce the provisions of this act shall if such authority commits an offence under this Act, shall be liable for twice the penalty corresponding to that offence under this Act", read the order citing section 210-B of Motor Vehicles (Amendment) Act 2019.
The new Motor Vehicles Act has enhanced the penalties for driving errors. The Ministry of Road Transport and Highways had notified the provisions of the Motor Vehicles Amendment Act 2019 last month and it was implemented in many states of India from 1 September.
Find latest and upcoming tech gadgets online on Tech2 Gadgets. Get technology news, gadgets reviews & ratings. Popular gadgets including laptop, tablet and mobile specifications, features, prices, comparison.
India
The second rank is secured by Sangeeta Raghav and the third position is bagged by Jyoti Sharma. These candidates have been selected for the post of deputy collector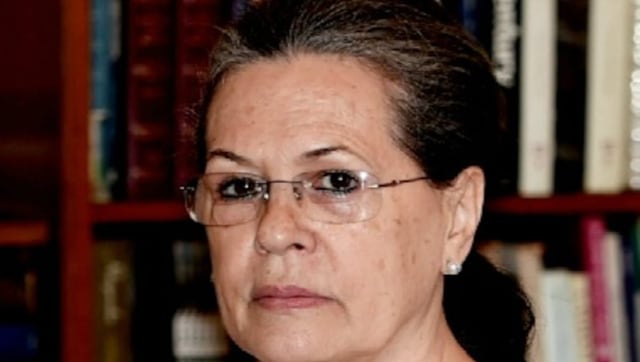 Politics
In retrospect, the resolutions taken during the CWC, and not the Congress interim chief's conciliatory words, appeared to be a sign of things to come.
India
The latest infections - 22 in the district jail and 21 in a temporary jail - took the number of infected jail inmates in the district to 400, officials have said.