University of Jammu professor suspended after calling Bhagat Singh a 'terrorist'; students agitate and demand resignation
Agitated students at the University of Jammu accused Mohammad Tajuddin of hurting sentiments after he called Bhagat Singh a 'terrorist' in a lecture. They have also demanded his resignation.
A senior political science professor from the University of Jammu, Mohammad Tajuddin, was suspended on Friday after he referred to freedom fighter Bhagat Singh as a terrorist during a lecture.
The incident came to light after a video clip of the episode recorded by a student went viral on the social media on Thursday.
Agitated students lodged a complaint with university authorities, and accused him of hurting sentiments. They have also demanded his resignation. According to India Today, Tajuddin has been suspended by the university.
"We have demanded the resignation of professor Tajuddin. Our voice is being suppressed by the authorities. If Bhagat Singh was a terrorist, who is the hero, Zakir Musa?" News18 quoted one of the students as saying.
As a report from The Tribune, Vinay Thusoo, the official spokesperson of the university, said that the university's vice-cnacellor, Manoj K Dhar, had constituted a high-level committee headed by the senior-most professor of the university, to look into the complaint.
"The 6-member committee will look into the entire incident. Let's wait for the outcome of the inquiry committee and based on that, we'll take further action," he told ANI.
Tajuddin responded to the allegations made against him and told ANI: "I also consider Bhagat Singh a revolutionary. He is one of the people who sacrificed their lives for the country."
"I was teaching Lenin (Russian revolutionary) and made the comment about Singh in that context. I said that the state calls any violence against it 'terrorism'. Someone took a 25- second clip out of my two-hour lecture. 'Terrorist' came in that, and it was not what I meant. Still, if anyone is hurt, I'm really sorry for it," he told the news agency.
Find latest and upcoming tech gadgets online on Tech2 Gadgets. Get technology news, gadgets reviews & ratings. Popular gadgets including laptop, tablet and mobile specifications, features, prices, comparison.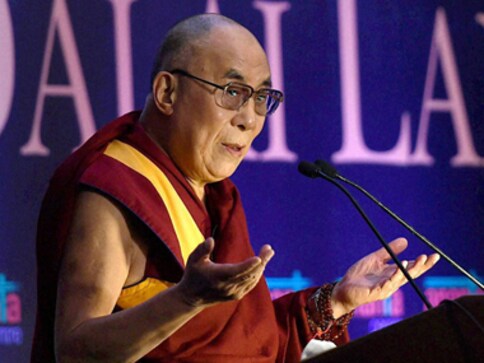 India
Tibetan spiritual leader the Dalai Lama said that India's thousands of years of spiritual and secular values include respect not only for believers of different faiths but also for non-believers
Politics
The little known Bhagat Singh Kranti Sena that attacked Supreme Court lawyer and civil rights activist Prashant Bhushan justified the attack on their Facebook page and Twitter account.
India
Bhagat Singh was born in Banga village of Faisalabad district (previously called Lyallpur) now in Pakistan's Punjab province in 1907.